The Patricia H. Snyder Concert and Lecture Series presents Veronika Scott
Add to My Calendar
Tuesday, October 29, 2019
7:00 p.m.
Ridgway University Center, Eykamp Hall, University of Evansville Campus, 1800 Lincoln Ave, Evansville, IN
Spread the Warmth: Empowering the Homeless One Coat (and One Job) at a Time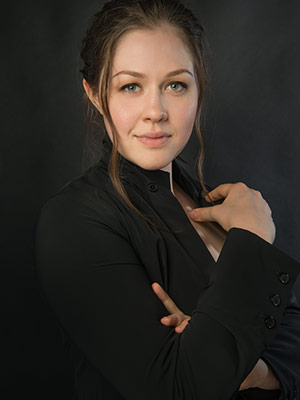 Founder and CEO of the Empowerment Plan, Veronika Scott, will be the guest speaker for the University of Evansville's Patricia H. Snyder Lecture in October. The lecture is planned for Tuesday, October 29, at 7:00 p.m., in Eykamp Hall, Ridgway University Center, on UE's campus. The event is free and open to the public thanks to the generosity of the Snyder family.
Empowerment Plan is an organization centered around the idea of a specialized coat being made for homeless people. The multipurpose coat is waterproof and self-heated, and can be transformed into a sleeping bag. In addition to the coat initiative, the organization provides jobs for homeless women, allowing them to get back on their feet and find a place to live. These efforts have garnered Scott some recognition, and she was named a "CNN Hero" by the network in 2016.