Event Details
Add to My Calendar
Duality. Sculpture by Reagan Furqueron Exhibit, Student Lecture and Workshop, Public Lecture and Reception
Wednesday, February 10, 2021
All-day event
Melvin Peterson Gallery, University of Evansville Campus, 1800 Lincoln Ave, Evansville, IN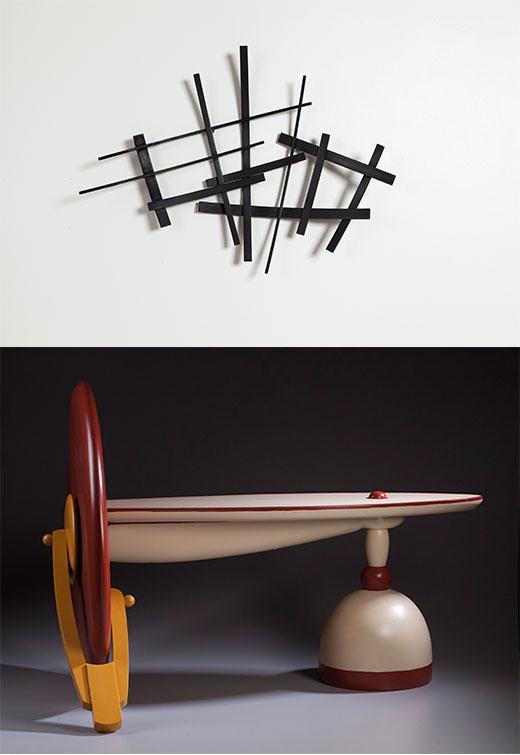 Melvin Peterson Gallery
January 19 – February 27, 2021
Reagan Furqueron is an artist and educator living in Indianapolis, Indiana. He received his BFA from Texas Tech University and a MFA from Rochester Institute of Technology's School for American Crafts in Woodworking/Furniture Design. He is an Associate Professor at Herron School of Art and Design IUPUI He has work in international and national private and permanent collections including The Museum of Art and Design in NYC.
Artist's Exhibition: January 19 - February 27, 2021
Student Lecture: Wednesday, February 3, 10:00am
Student Workshop in the Sculpture Studio: Wednesday, February 3, 2:00pm
Public Reception for the Artist and Lecture: Thursday, February 4, 6:30, Lecture at 7p.
Masks and Safe-Distancing are required at all events.
Gallery Hours
MTFS: Noon - 3:00pm
WTH: Noon – 6:00pm
Please use a similar format/design as the Joanne Scott Massey Poster and Card.
(Note: The Student Workshop is NOT in the Peterson gallery.)