Academic Courses and Programs Related to Changemaking
Related Courses

Social Entrepreneurship
Introduction to Ethics
Social Justice Movements
Complex Systems and Social Change
Social Change Field Experience
Ethics and Social Change
FYS: Transformative Action

PSA student grant writing
Events Related to Changemaking
Impact
Spaces for Changemaking
Changemaker Projects
ChangeLab Projects such as

Cuba Skate
Infant Mortality
Greenbelt connectivity

Work on issues such as

human trafficking
childhood aids
homelessness
Organizations doing Changemaking
UE High School Changemaker Challenge winners, Mater Dei students Michaela Kunkler, Austin Bowen, and Noah Harrison, present their idea to the Rotary Club of Evansville.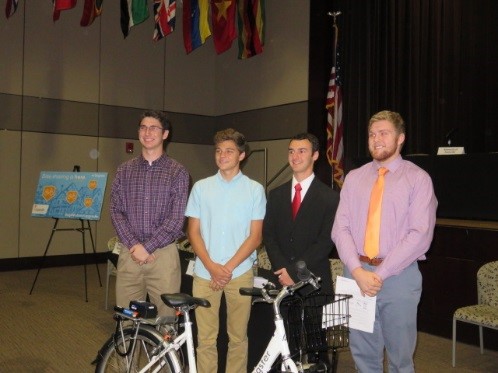 UE and Central High School students at Bike Share press conference. These students were members of the Changemaker Challenge and ChangeLab teams that helped drive the creation of the Bike Share project in Evansville.
Former UE president Tom Kazee dressed as a polar bear after the Alternative Energy ChangeLab team initiated a program that saved electricity for the University.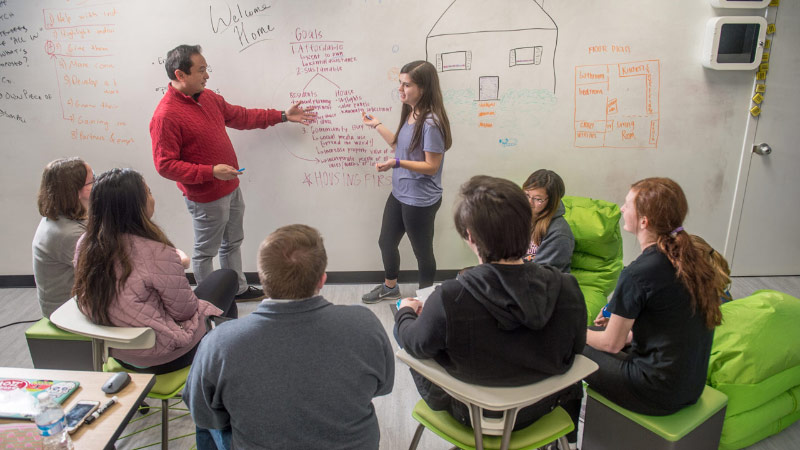 UE's Changemaker Incubator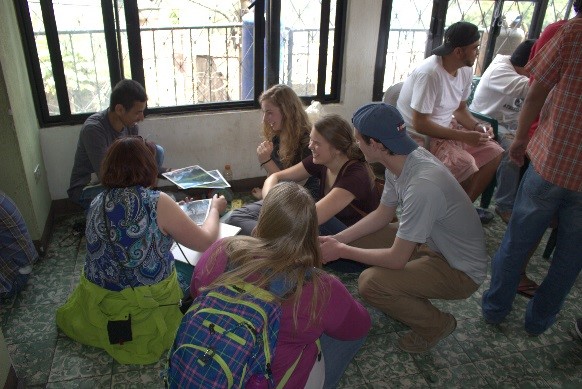 Mission Guatemala ChangeLab team works with Guatemalan locals on the creation of handmade cards to help sustain a substance abuse treatment center.