UE has a deep relationship with Habitat for Humanity International and in Evansville. We participate in many different builds every year, allowing for students to be deeply involved with projects at home and away.
International Builds
Mexico Build
In May 2019 a team of UE students, faculty and staff traveled to Chacala, Mexico to build a house with future homeowners and their children. The team was able to work together to brick the house and complete the walls leaving the family to continue to work with Habitat to finish the build. During the week long experience, the team worked long days in the hot sun but it was all worth it to see the joy in the family as they realized their dream of home ownership.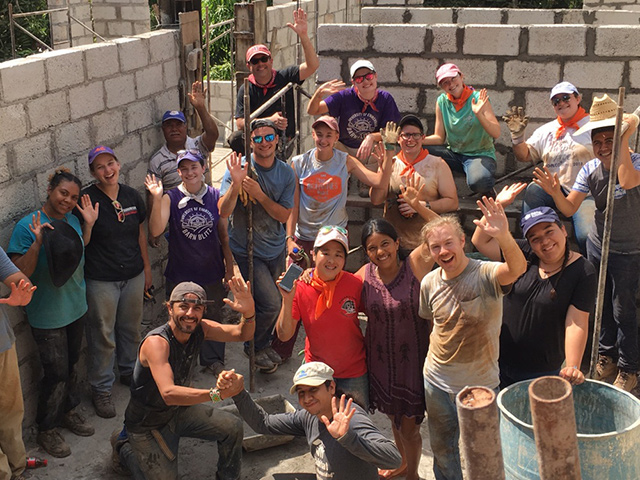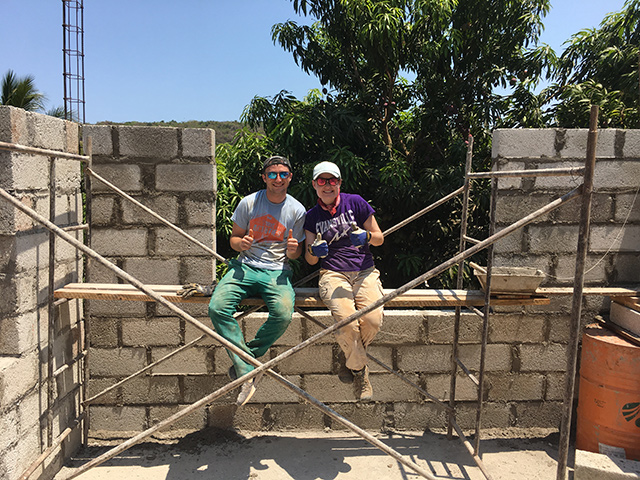 Portugal Builds
Students from Harlaxton traveled to Portugal twice to work on the renovation of a home for a future homeowner and her family. The first team was able to work on the foundation and prepping walls while the second team worked on the driveway and finishing some of the inside construction. Each group spent time on the build site during long days doing heavy work and problem solving, but each group loved the time they spent in service.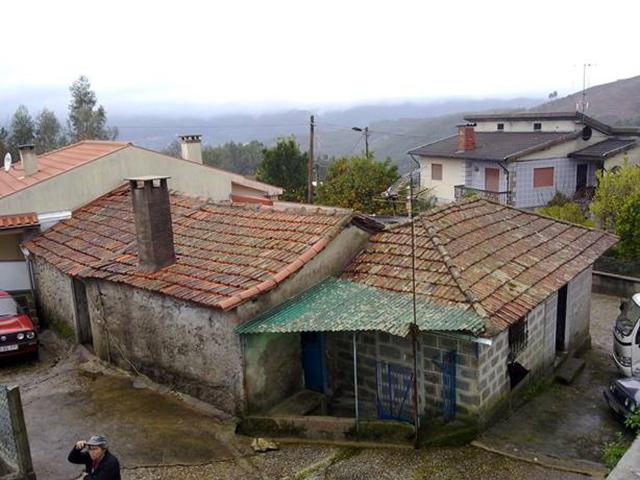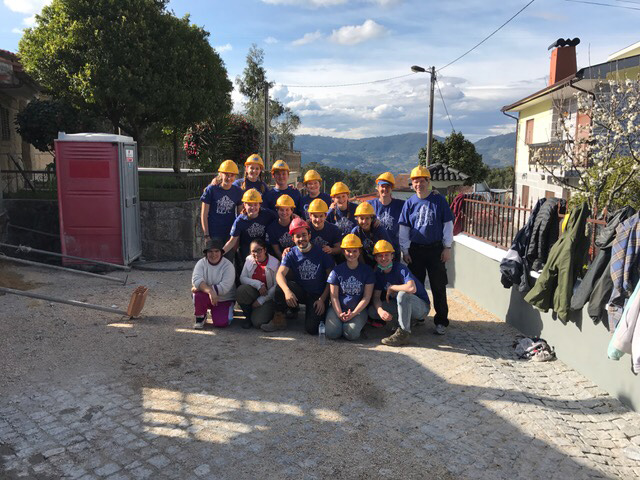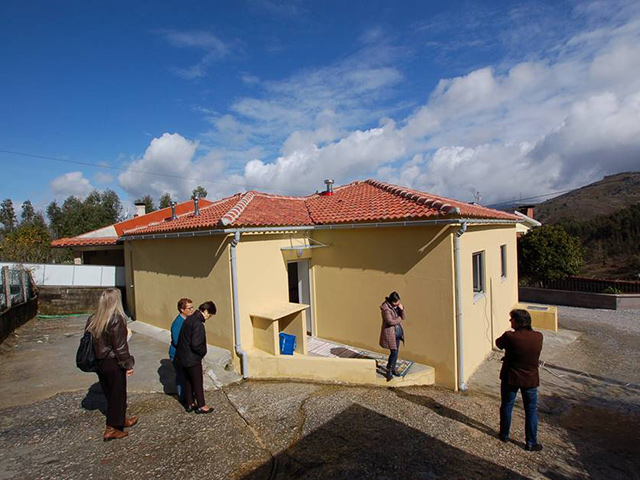 Romania Build
Students from Harlaxton worked on a fourplex home in a snowy Romania to help four future homeowners get strength, stability, and self-reliance through shelter. The team worked in the cold to help paint and lay flooring in each of the houses. This was a special build because the future homeowners worked along side the group and grew close every day as the teams worked together to accomplish their goals.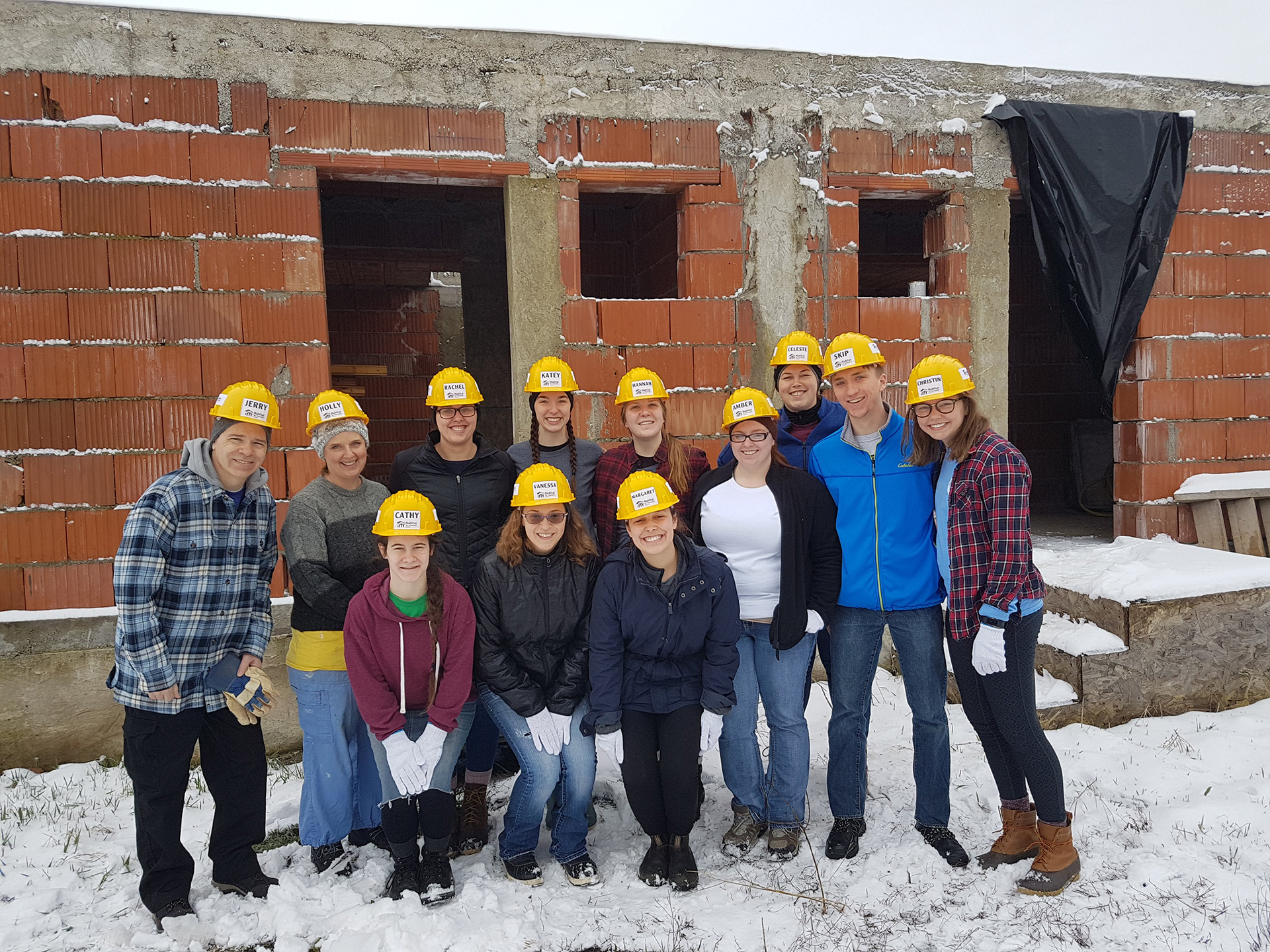 Local Builds
House 499
UE students, faculty, staff and administrators came together to help build house 499 on Bedford Avenue. This house was in the final push for Habitat for Humanity to build their 500th home, and accomplishment very few affiliates have reached. The house, which became know as "The House that UE Built" was a labor of love for our volunteers. Built from the flooring system up, the UE team lovingly created a home for Lesley and was there for the dedication.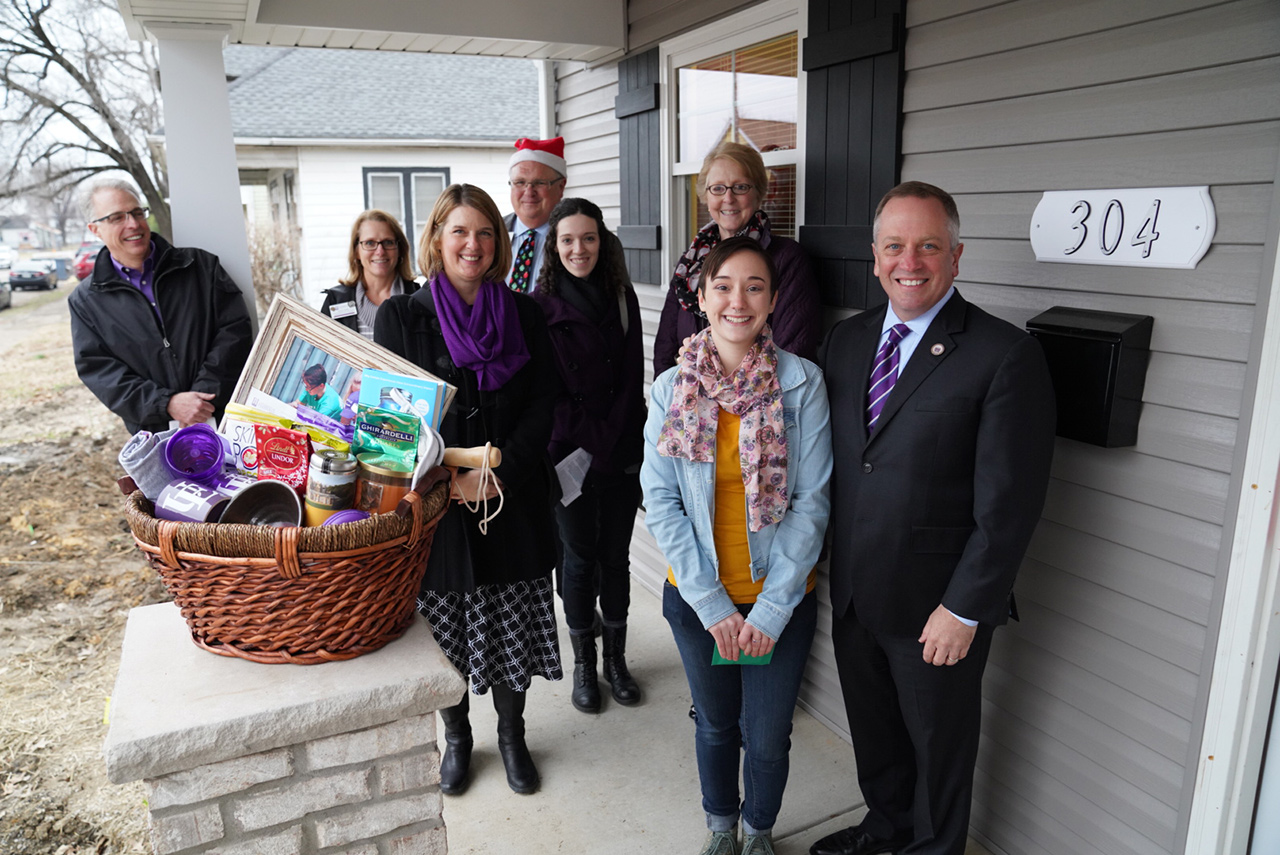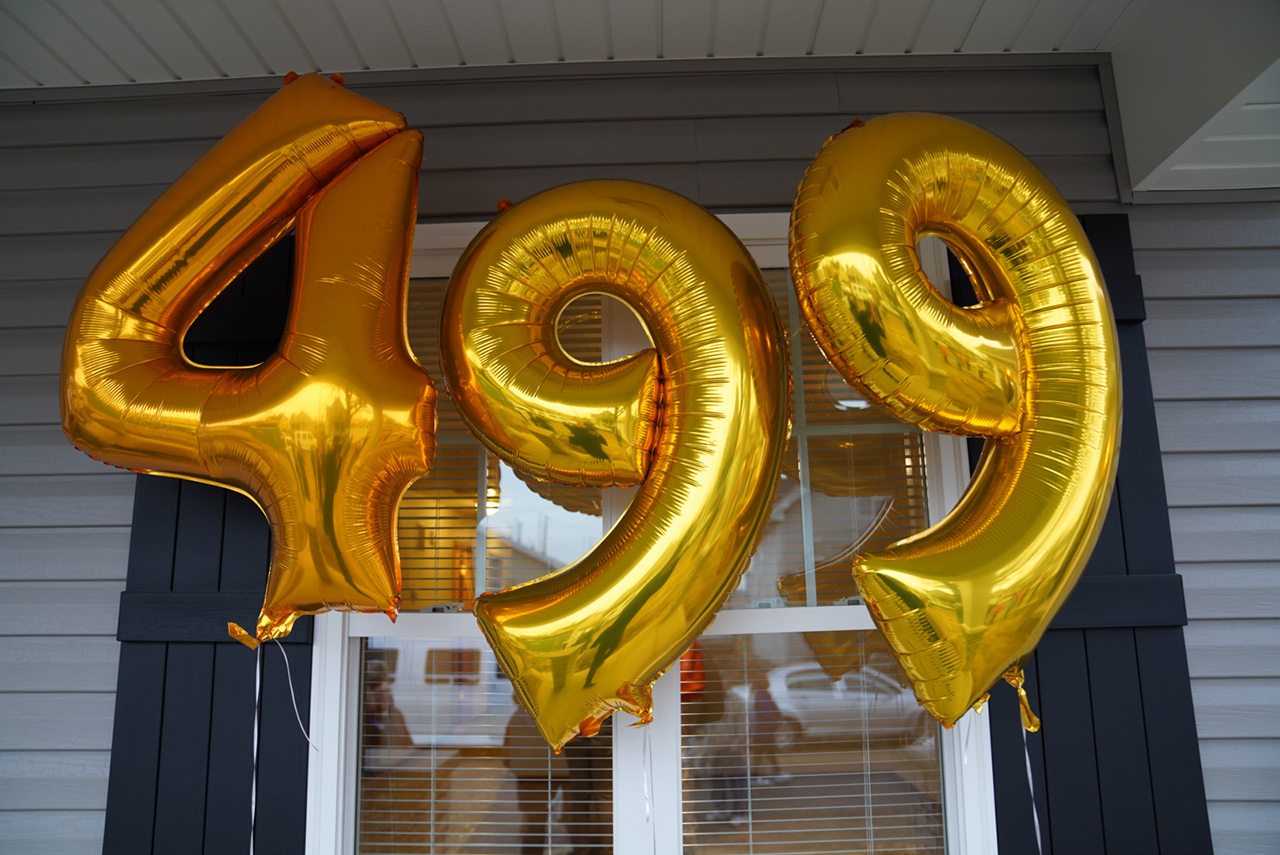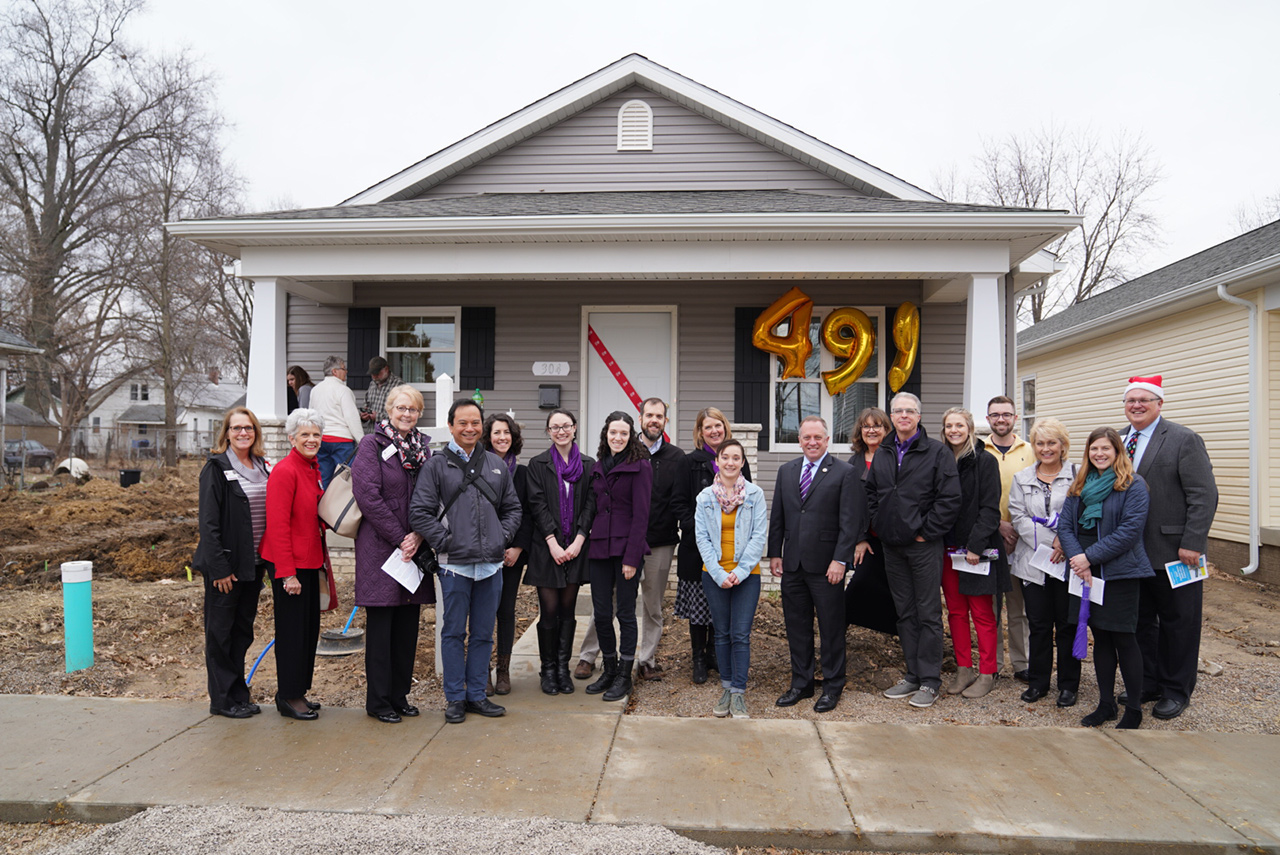 Collegiate Challenge
In 2019 and 2020 groups of UE students gave their spring break to travel to Tennessee and Ohio and build with local affiliates who hosted them in a program known as Habitat for Humanity's Collegiate Challenge. These students work alongside their partners to advance the mission of the local work and to see new parts of the country and lend a hand as our families build a better life. In Tennessee, the team build a long bridge for a partner homeowner to enjoy her exercise that improved her health. In addition to making lifelong friends, the students grew in their building skills and teamwork.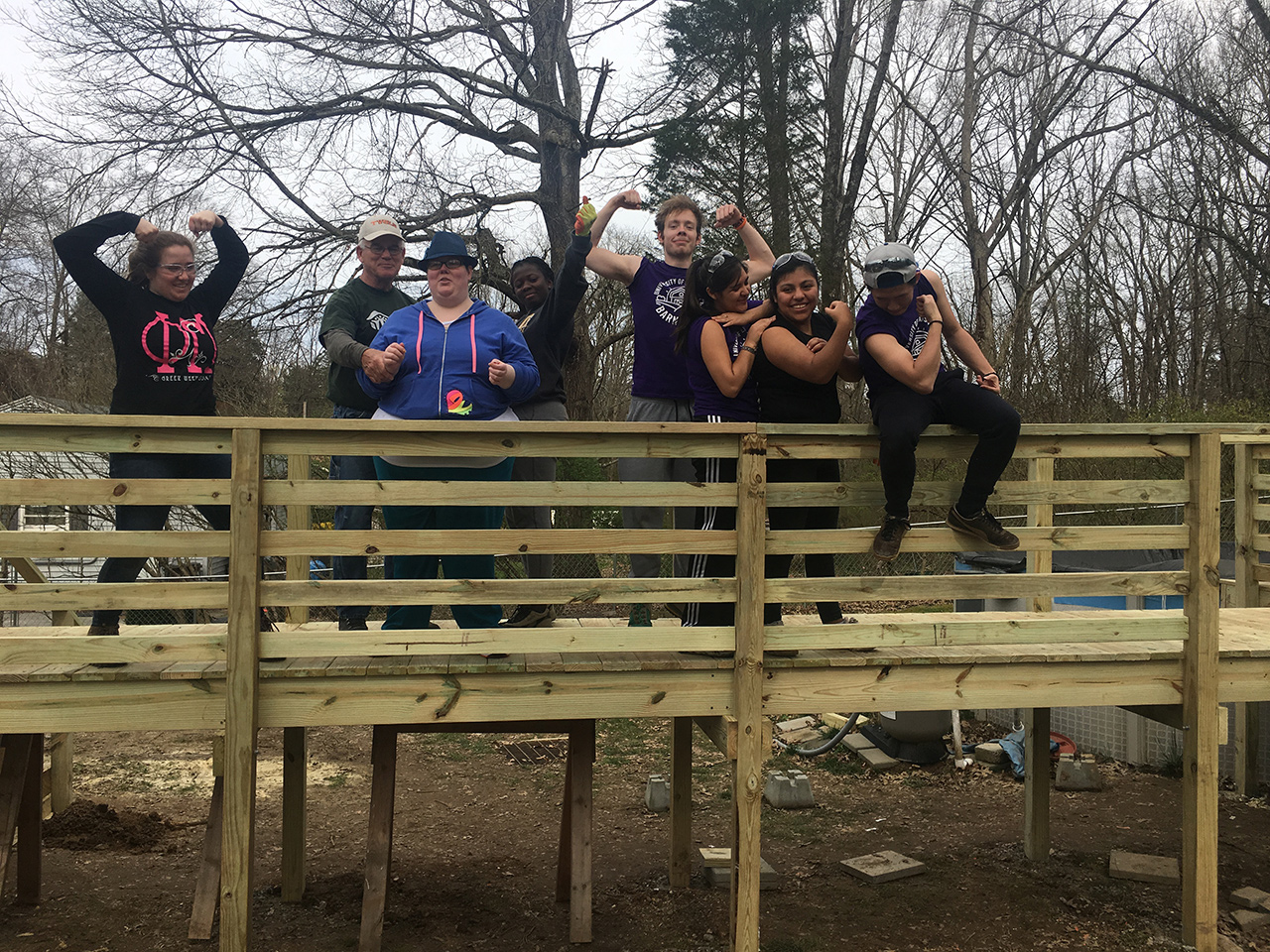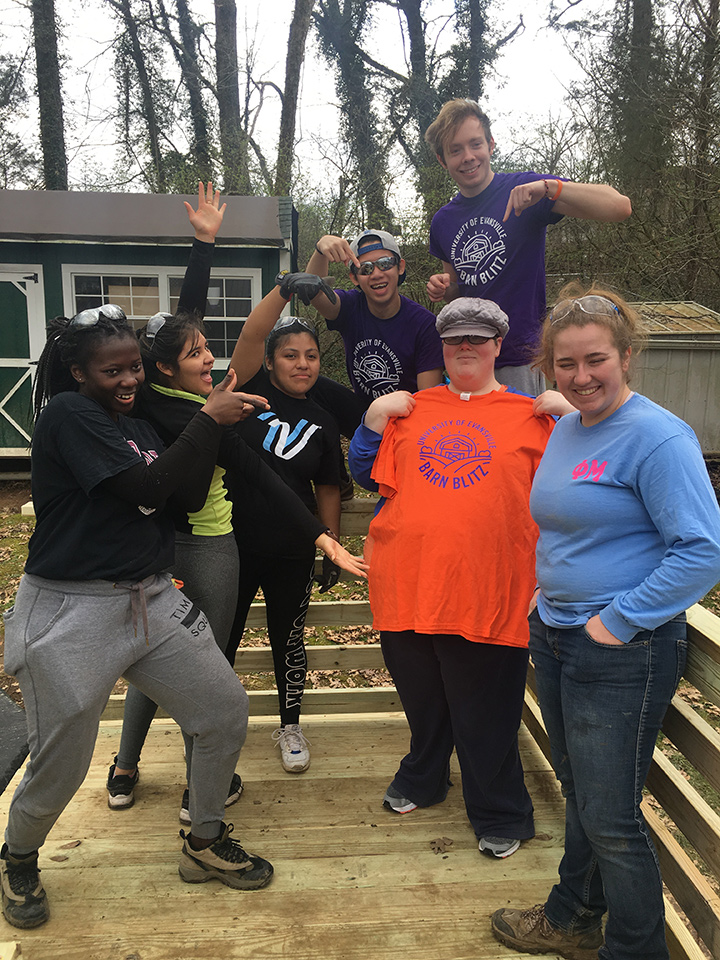 Barn Blitz
Each spring UE's Habitat for Humanity holds an annual Barn Blitz event. This event allows UE students, faculty and staff to build the yard barns that each new Habitat home receives. The students work for months building all of the components and then build the barns in one morning in April in a three hour period. Teams of eight to ten people build each barn and then sign the inside to leave a message of inspiration for the recipient. This annual event is beloved by all who pick up a hammer and help make Evansville a better community.