Last Updated: June 26, 2021
While many classes will resume face-to-face instruction for the fall semester, some will continue to be offered online in a synchronous or asynchronous format. Since fall registration began, some instructors have made changes to their course formats.
All classrooms will remain capped at 75% capacity.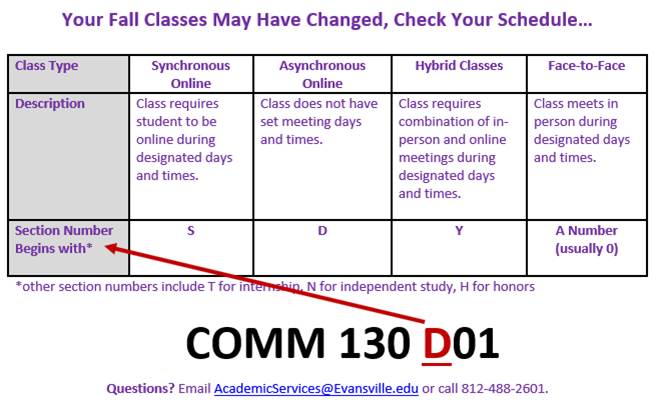 Your Fall classes may have changed. Check your schedule. For example, the ID may have changed from S to D or Y. Be sure to chech what section number the course begins with.
If you have questions or concerns about your class schedule, please contact the Office of Academic Services at academicservices@evansville.edu or schedule an appointment with an Academic Advisor.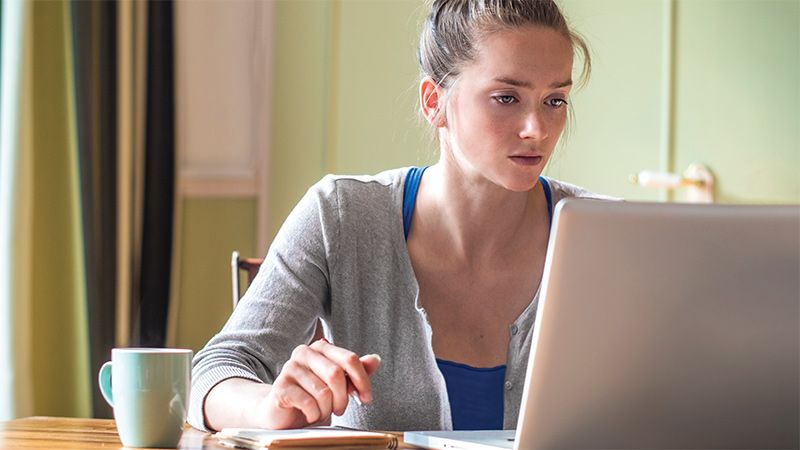 Virtual Backgrounds
If you are using ZoomTM or other collaboration tool and would like to use a custom background behind your webcam, here are some you can use.