Last Updated: July 14, 2020
On March 27, Congress approved the Coronavirus Aid, Relief, and Economic Security CARES Act. The CARES Act Emergency Financial Aid Grants to Students is federal legislation which provides funding to support those affected by the COVID-19 pandemic. These funds provide emergency grants directly to students.
The following are requirements for receiving a grant:
Students must be registered at the University of Evansville for the spring 2020 semester (online-only programs excluded).
Students must currently be eligible for Federal Title IV Financial Aid and have a valid 2019-2020 Free Application for Federal Student Aid (FAFSA) on file.
The University is providing emergency grants directly to eligible students in a tiered approach based upon the results of the 2019-2020 FAFSA submission.
Students meeting eligibility requirements are strongly encouraged to enter their bank information (routing number and account number) through Web Advisor to ensure timely receipt of these funds. Do NOT enter debit card information.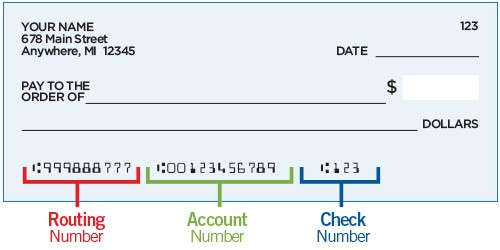 FAQs
Do I have to repay a CARES Act grant?

These funds are a grant, not a loan. There is no requirement to repay the grant funds.

Will this funding reduce my financial aid?

This is a one-time grant that does not reduce financial aid.

How will the CARES grant impact my taxes?

As with all financial assistance, federal grants received will have separate and unique tax consequences for your individual federal tax return. Visit the IRS website for more information.

Where can I go if I have more questions?

If you have any additional questions, please email StudentFinancialServices@evansville.edu.

Are there additional emergency funds available for students?

The University is currently developing guidelines and an application process for students to apply for additional emergency funds. Further guidance is forthcoming and will be available on this web page within the next few weeks.
Reporting data as of June 22, 2020
The University of Evansville acknowledges that we have signed and returned the Certification and Agreement. UE will use no less than 50% of the funds as emergency grants to students.

Total amount of funds we will receive or have received from the Department for emergency grants for students totals $840,826.

Total amount of CARES Act emergency grant funds distributed to date is $627,880.

The estimated total number of students eligible for Title IV aid and thus eligible for emergency grants for students is 1,583.

The total number of students who have received an emergency grant under the CARES Act totals 1,583.

Grants were distributed in a tiered approach based upon the results of the 2019-2020 FAFSA submission and distributed to students who were registered in the Spring 2020 semester and eligible for Federal Title IV Financial Aid at that time.

Instructions related to the emergency grants are provided on the website and were sent in an email to eligible students.