Last Updated: August 27, 2020
In accordance with State Guidelines, the University of Evansville is planning our reopening stages. Stage 4 of our reopening plan is available for use for the UE Community.
Create a Culture of Safety
Each member of the UE community is responsible for protecting all members of the community. The culture of safety is a commitment by everyone to follow the guidelines set forth in the plan:
Be Safe. Practice critical personal safety practices including wearing masks/face coverings, observing enhanced personal hygiene practices including frequent hand washing and sanitizer use, adhering to safe social distancing practices, and following all safety instructions and signage.
Report. Self-monitor and report all COVID-19 symptoms and self-isolate if feeling ill.
Support. The community is expected to be supportive and collaborative and follow the established guidelines.
The Student Government Association has developed a Purple Pledge that is an opportunity for the entire UE Community to commit to keeping our entire community safe.
Implement Health Education and Safety Health Protocols
Adapt student activities to minimize the risk of COVID-19 transmission and set the stage for a culture of health and safety.
Follow appropriate guidelines for protecting yourself and others.

Wear mask/face covering.
Wash hands regularly and use anti-microbial hand sanitizer after touching objects or surfaces (Hand-sanitizer stations will be strategically placed on campus).
Avoid touching your face as much as possible.
Adhere to safe social distancing practices.

Individual buildings will have specific guidelines that will be posted and communicated to the community.
Events involving visitors to campus will be reduced and carefully monitored.

High-traffic areas and areas with frequent off-campus visitors will be provided with infrared thermometers to monitor temperatures and plexiglass barriers and use appropriate floor signage and physical signs to direct others to maintain safe distances.

All students, faculty, and staff will monitor for and report all symptoms of COVID-19.
Masks and/or Face Coverings
All students, faculty, staff, and visitors will be required to wear a mask or face covering when inside and when outside in proximity to others.

Masks or face coverings may be removed when inside of a private building space, such as an office or in a residence hall room where a student resides. They can also be removed in cubicles or workspaces that are spaced at least six feet apart and have vertical barriers in place between workstations.
Masks or face coverings are required outdoors when distancing cannot be achieved.
Each UE student, staff, and faculty will be provided with one face covering.
Disposable masks will be provided for campus visitors who do not have their own masks.
UE recognizes that some individuals may have medical cause for not wearing a mask or face covering. In these cases, accommodations can be made.
The University Mask and Face Covering Policy is available online.
Safe Community for Everyone
These protocols apply to anyone on campus, including but not limited to all students, staff, faculty, contractors, vendors, suppliers, and visitors.
The hope is to achieve voluntary compliance. It is a shared responsibility of all those in the campus community to be supportive, collaborative and treat each other with respect and dignity at all times.

Failure to comply with these protocols may result in disciplinary action through the Office of the Dean of Students (students) or Human Resources (employees).
Expectations for Health Screenings, Safe Practices, and Safe Living Environments
Before arriving back to campus, all students and employees will be required to complete online training regarding the new COVID-19-related expectations, such as possible required health screenings and/or COVID-19 testing.
The University will incorporate safety practices that de-densify activities that have traditionally been congested.
Student-Athlete Safety Precautions and Protocols
The NCAA has developed enhanced safety protocols for student-athletes and essential athletics support personnel. In accordance with mandatory guidelines by the NCAA Board of Governors, all student-athletes are testing upon their return to campus. Additional safety protocols include regular COVID-19 testing with frequency depending on contact risk of each sport and practice and competition status, separation of student-athletes and essential personnel from all other nonessential personnel, as well as prescribed physical distancing and masking policies during all aspects of competition and noncompetition. Additional FAQs and information are available on the NCAA website.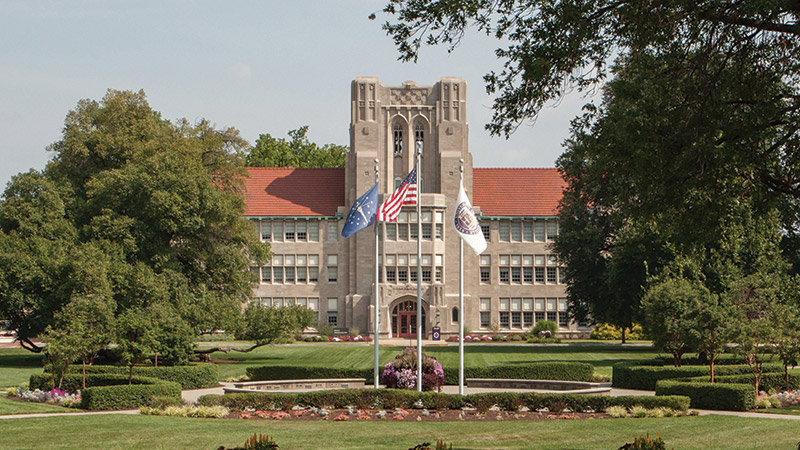 Education Material
Posters, flyers, and customizable Word document template to remind your visitors of UE's guidelines.