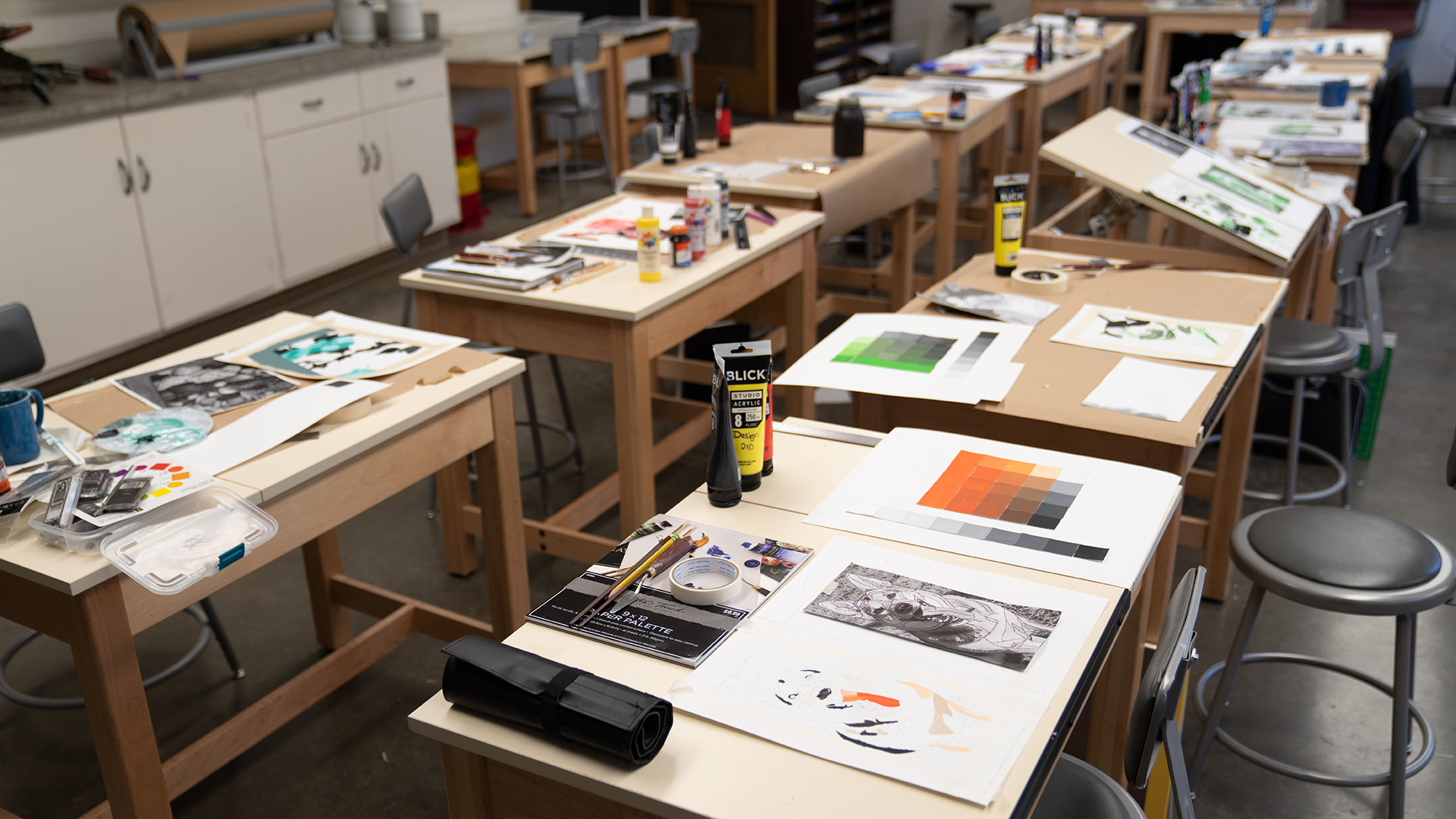 Bachelor of Science in Art and Associate Studies
The Art and Associate Studies program is tailor-made for creative minds who want to infuse their passion for art with fields like psychology, sociology, special education, archaeology, art history, or even business. Students in this program also get to choose a specialized studio major, allowing their artistic talents to flourish even further.
The Bachelor of Science in art and associated studies is designed for students who wish to combine a general art major with an associated field of study such as psychology, sociology, special education, archeology, art history, or business.
Students complete the studio core curriculum, two art history courses, and select a studio major. Additionally, the students complete 18 to 24 hours in an associated studies area related to their career interest.
Office Phone
812-488-2043

Office Email
art@evansville.edu

Office Location
Room 212, Krannert Hall of Art and Music