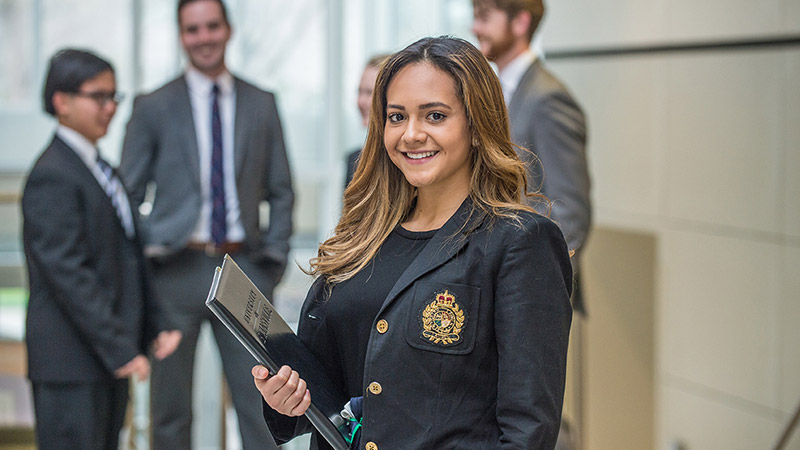 Success After Graduation
The faculty and staff of UE's Schroeder School of Business don't just focus on preparing you for your first job after college; we're focused on preparing you for your best job.
In the Schroeder School of Business, your success matters.
Our commitment goes beyond giving our students the skills to succeed in business; our faculty and staff are also committed to working alongside our students to find the right opportunities for success. The result?
100 percent of Schroeder School of Business students complete at least one internship

$49,342 mean salary for our 2020 Schroeder School of Business graduating class, excluding commission-based positions*.

92 percent of Schroeder School of Business 2020 graduates were employed or in graduate school as of September 30, 2020 (During the COVID-19 pandemic)
* According to N.U.B.S. standards. Reflective of a 86% response rate.
Students have the opportunity to:
Work with their faculty advisor and learn about the professional expectations of their specific disciplines.
Receive an alumni mentor in their field.
Work with our corporate partners in the community who offer programs for Schroeder students.
Work with our Director for the Schroeder Office of Career Success.
This guidance, coupled with the experiential learning opportunities offered to all students in the Schroeder School of Business, ensures that our students are prepared to market themselves to a host of interesting companies and to be successful upon employment.
Companies where our graduates have been placed include, but are not limited to:
Accuride
Atlas World Group
Berry Plastics
BKD
BNSF
Chrysler
Cintas Corporation
Cisco
Disney
DXP
Ernst and Young
Fifth Third Bank
Frito-Lay
German American Bank
Harding Shymanski & Company
Hewlett Packard
JPMorgan
KPMG
KSM Consulting
MasterBrand Cabinets
Mead Johnson Nutrition
Old National Bank
OmniCare
PepsiCo
Philadelphia Union
PricewaterhouseCoopers
QSI
SS&C Technologies
Target Corporation
United Bank of Switzerland
Vectren
Yelp
All students in the Schroeder School of Business are required to participate in the ACES (Access to Career Engagement and Success) Passport Program. The ACES Passport Program provides a roadmap for business students to develop career advancement techniques and networking contacts. Students are required to complete 20 points given for career development events that include activities such as career fairs, interviewing, resume and cover letter development, and networking events.
Three points are required and include:
One career fair
Internship
EXED 90
17 points are flexible and include, but are not limited to:
Establishing an alumni/career mentor
Career advancement speakers
Employer in the Foyer events
Networking events
Join a business club
Not-for-credit internship
Mock interviews
Information sessions
The ACES Passport Program helps each student develop the skills they need to start meeting their career goals.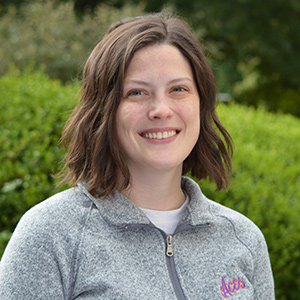 Ms. Rebecca Oates, MBA
Director of Marketing and Recruitment for the College of Business and Engineering
Schroeder School of Business Building, Room 124
812-488-5213
ro32@evansville.edu