LEAD Forward Co-Directors: Tad Dickel and Pam Goedde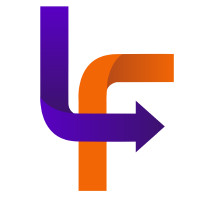 Dr. Tad Dickel is a leadership consultant who serves as President of T.A. Dickel Group, LLC. He works as a leadership coach and strategic planning facilitator with businesses, nonprofits, universities, churches, and government entities. In addition, he is the Executive in Residence-Leadership and Interim Faculty Director of the Master of Science in Leadership at the University of Evansville. With a career beginning in education, Tad has served as a high school president, principal, and teacher. Tad holds a Ph.D. in Educational Leadership from Indiana State University. He earned a Certificate in Family Business Advising from the Family Firm Institute and a Foundations in Design Thinking Certificate from IDEO U. Tad is a Certified Basadur Simplexity Thinking Facilitator and Trainer, Certified Basadur Innovation Profile Administrator, and Myers-Briggs Type Indicator (MBTI®) Certified Practitioner. In 2019, Tad was named to the Evansville Courier & Press's "20 Under 40" cohort for his professional accomplishments and service to the community.
As a well-known HR professional in the Evansville, IN area, Pam Goedde has a history of providing outstanding HR services. Before creating Goedde Consulting, LLC in 2009, Pam served in HR roles at some premier Evansville employers including Deaconess Hospital, St. Mary's Medical Center, Ivy Tech State College, and Southwestern Healthcare, Inc. She considers herself privileged to have worked with some of the finest people in the tri-state area as well as companies who are making a difference in the community. Now, she continues to provide HR services to other great organizations. She not only serves small companies to help them put HR systems in place for their success, but she works with a diverse number of clients representing manufacturing, non-for-profit, education, healthcare, information technology, aeronautics testing, and more. She is particularly passionate about helping leaders and employees reach their greatest potential in the workplace by offering assessments, leadership development, and coaching services. Pam has an MPA from Indiana State University and a BA in Psychology from Hanover College. She served on the local Evansville-area Human Resources Association's Board of Directors for 18 years where she served 2 years as President. This same organization awarded her the first Outstanding HR Professional of the Year Award in 1995 and then again in 2010.