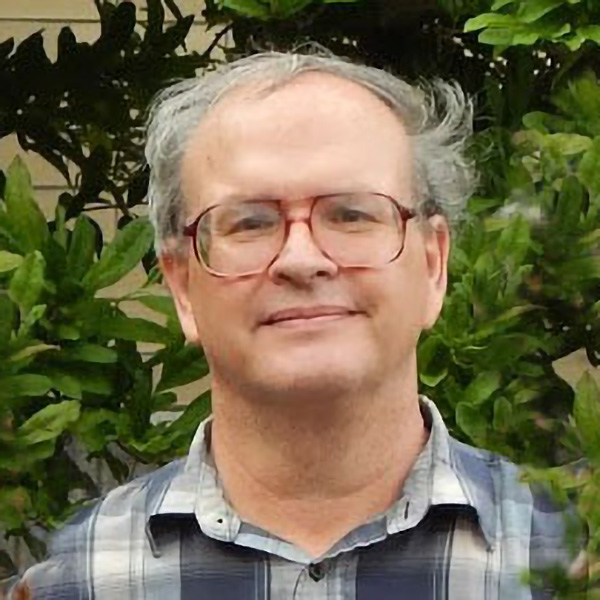 Dr. Pat Thomas
Associate Professor/Archaeology

Olmsted Hall, Room 411
812-488-2226
pt4@evansville.edu

Patrick Thomas earned a Doctor of Philosophy in classical archaeology from the University of North Carolina at Chapel Hill. Despite his "classical" degree, his research focuses on Greek Bronze Age and Early Iron Age ceramics and Greek prehistory. Professor Thomas has worked for excavations in Egypt, Turkey, and Greece, most recently at Iklaina in the Peloponnesus and Mitrou on the east-central coast of the Greek mainland. His idea of a great time in the summer is sorting through a big table of freshly-excavated pottery sherds and writing up a preliminary analysis with his colleagues.
Professor Thomas teaches a range of courses in Greek archaeology, European prehistory, ancient Greek history, Latin language, and Classical Mythology. In 2000 he received the Archaeological Institute of America's Excellence in Undergraduate Teaching Award, and in 2002 he was the University's Teacher of the Year. In his spare time, he assists with support of activities of Angel Mounds State Historic Site in Evansville.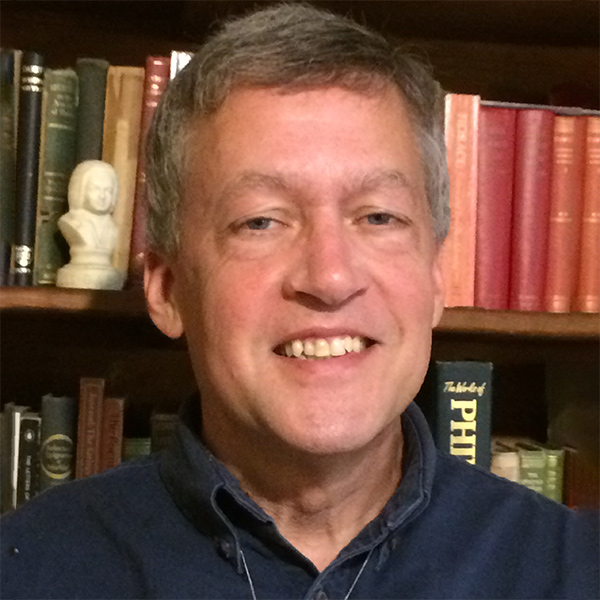 Dr. Jim Ware
Professor/Classical Studies and Religion

Olmsted Hall, Room 340
812-488-2057
jw44@evansville.edu

Dr. Ware earned an M.A. in Greek and Latin Classical Literature from Washington University, St. Louis, and an M.A and Ph.D. in New Testament and Ancient Christianity from Yale University. His scholarly work focuses on the New Testament, earliest Christianity, and ancient philosophy and religion. He is the author of Paul's Theology in Context: Creation, Incarnation, Covenant, and Kingdom (Eerdmans, 2019), Paul and the Mission of the Church (Brill, 2005; softcover reprint Baker Academic, 2011), and a new tool for the study of Paul's epistles, Synopsis of the Pauline Letters in Greek and English (Baker Academic, 2010). He is also co-editor and co-translator of Philodemus on Frank Criticism (Society of Biblical Literature, 1998), the first English translation of a work by the ancient Epicurean philosopher Philodemus discovered in the ruins of Herculaneum. He teaches courses in ancient Greek language and literature, the New Testament, the Gospels, Paul's letters, and ancient Christianity.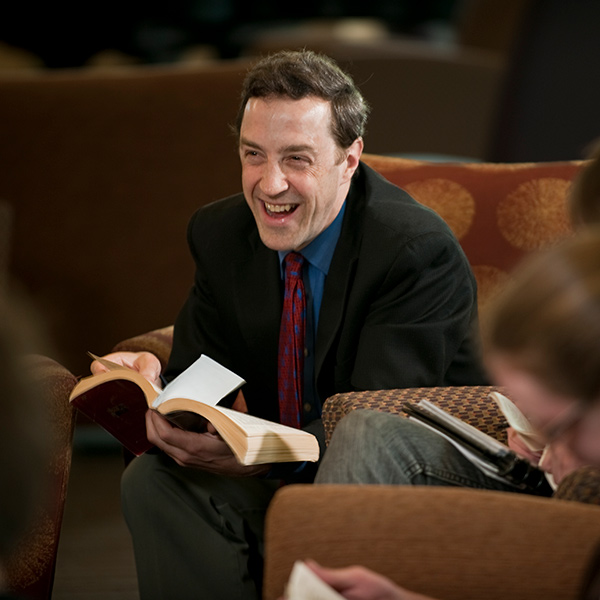 Dr. Alan Kaiser
Professor/Archaeology

Olmsted Hall, Room 402
812-488-1049
ak58@evansville.edu

Alan Kaiser, who earned a Doctor of Philosophy in archaeology from Boston University, specializes in Roman archaeology and the application of geographic information systems (GIS) to site analysis. He has conducted fieldwork at a number of sites in Spain, Italy, Greece, England, and on the Caribbean island of Nevis as well as in the US in Connecticut, Massachusetts, and Indiana. Kaiser is the author of three books, The Urban Dialogue: An Analysis of the Use of Space in the Roman City of Empuries, Spain (Archaeopress, 2000),
Roman Urban Street Networks
(Routledge, 2011), and
Archaeology, Sexism, and Scandal: The Long-Suppressed Story of One Woman's Discoveries and the Man Who Stole Credit for Them
(Rowman and Littlefield).
Office Phone
812-488-2682

Office Location
Room 342, Olmsted Hall