Welcome, prospective students!
In joining the Creative Writing program at UE, you will begin your apprenticeships as writers. The faculty here takes their students and their writing seriously. As such, you will receive feedback, guidance, and mentorship geared to help you grow as a person, a writer, and a professional.
What to Expect From Classes
Our courses typically have no more than 15 students in them, so you will get to know many of your classmates and their work well. In the first semester, all students take both Copy Editing and Intro to Creative Writing. Your advisors will help you select your other courses.
At its heart, ours is a cross-genre program, so over your years at UE, you'll have the opportunity to study many different kinds of writing—including but not limited to fiction, creative nonfiction, poetry, and screenwriting. Each year, specialty courses are also offered, and past topics have included Writing for Digital Media, Hybrid Forms, and Music Writing. You will leave UE stronger, more confident writers who are able to think both critically and creatively.
Come and Meet Us
We love meeting prospective students! If you visit our campus, we will do our very best to make sure that one of our creative writing department faculty members meets with you to tell you more about the department and university and to answer any questions you might have. While you're visiting, we can also set up a meeting for you with one of our current students who can tell you more about the student experience.
Application
In addition to the University's application, a writing portfolio of your work is required for consideration for admission to the creative writing department. Once you have completed your submission, faculty in the department will read and assess your work, and the portfolio will become part of your official application package to the University of Evansville.
Directions for portfolio submission:
Please submit up to (but no more) than 10 pages of fiction, creative nonfiction, and/or poetry as one document.
No academic essays, please.
The portfolio may be mixed genre (ex. two poems and a six page short story)
The first page of the document should contain your name, email address, phone number, mailing address, and genre(s) of submission.
Portfolio should be in 12-pt font, Times New Roman. Fiction and nonfiction submissions must be double-spaced.
You may submit an excerpt of a longer piece, though if it is, please clearly state that on the first page.
Send us your best work--work that represents you as a writer, work that you care about, work that you're proud of.
Use the Submittable button below to be directed to the portfolio submission manager.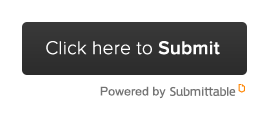 If during the process you have any questions or concerns, please feel free to contact our department chair, Rob Griffith, at rg37@evansville.edu
We look forward to reading your work!
Office Phone
812-488-2962

Office Email
rg37@evansville.edu

Office Location
Room 416B, Olmsted Administration Hall