Willis Barnstone Translation Prize
$1,000* for a translated poem
Final judge: Willis Barnstone
This award is named in honor of the distinguished American poet and translator Willis Barnstone, and we are delighted that he has agreed to serve as the final judge for our competition.
Guidelines for Submissions
The competition welcomes submissions of unpublished poetry translations from any language and time period (ancient to contemporary). The length limit for each translation is 200 lines. For each entry, please attach as a single file the translation and a copy of the original which clearly identifies the original poet and original language. Please put the name(s), address, email address, and phone number of the translator(s) in the cover letter box of the submission page.
Please note: Translations of poems for which the translator has not secured the rights-to-publish are eligible for the contest, but only translations of poems in the public domain or with the rights secured can be considered for publication in The Evansville Review.
Limit ten submissions per translator. The Barnstone Prize is now only accepting online submissions.
Entry Fee
The first poem is $10; each subsequent poem is $5 each.
Postmark Deadline: December 1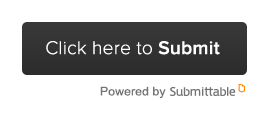 *In the event that the judge selects multiple winners, the prize money will be divided equally among the winners.
If you have any questions, please contact Tiffany Griffith at tg35@evansville.edu.
Office Phone
812-488-2963

Office Email
ML281@evansville.edu

Office Location
Room 329, Olmsted Administration Hall