The Evansville Press provides excellent opportunities for students to learn first-hand about publishing. Students can also travel to the Association of Writers & Writing Programs (AWP) Annual Conference where they represent The Evansville Press, having the chance to network with award-winning writers and publishers while also gaining inside into their career direction. The Evansville Press is responsible for the following:
Access The University Of Evansville Press Catalog
This award-winning literary journal published by our students includes poetry, fiction, essays, and interviews by a wide range of authors, from students to Nobel recipients. Poems which first appeared in The Evansville Review were selected to be included in The Best American Poetry of 2001 and in The Pushcart Prize XXVI of 2002. For more information, visit The Evansville Review or contact evvreview@evansville.edu.
This is a prestigious national competition for book-length poetry collections. The author of the winning manuscript receives $1,000, and the manuscript is published by the University of Evansville Press. In recent years, such distinguished American poets as Dana Goia, Rachel Hadas, and Wyatt Prunty have served as the competition's final judge.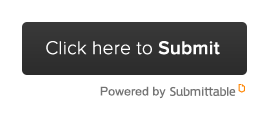 The Ohio River Review
This publication draws on the All-University Writing Contest for its content. The journal is published each spring in time for distribution at the English Coffee Hour at which contest entries are read.
Office Phone
812-488-2963

Office Email
ML281@evansville.edu

Office Location
Room 329, Olmsted Administration Hall