The DPT Program offers two pathways to admission: direct entry and graduate. Each pathway has a specific set of guidelines and requirements, so please read below for more information.
Direct Entry Admission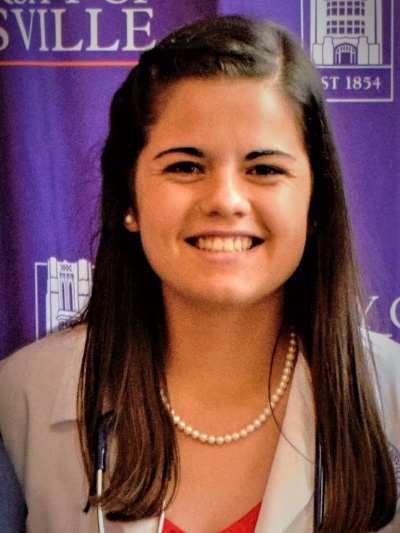 Mackenzie Manning
Direct Entry – Class of 2021
During my college search, I knew I wanted a bachelor's degree in athletic training. I liked that UE offered several track options in the DPT program. Throughout my time in the program, the key to success has been balancing my schooling with exercise, work, and volunteering in the community. I have developed strong time-management skills that help me achieve my goals and will benefit me in my future career.
The University of Evansville offers an entry-level Doctor of Physical Therapy degree. This six or seven-year curriculum involves three years (3+3 track) or four years (4+3 track) of prerequisite and undergraduate course work, followed by three years (nine semesters including summers) of professional study.
During your first three (3+3 track) or four years (4+3 track), you will complete undergraduate and pre-professional requisite course work. You will submit your application for admission into the DPT program in the fall of your junior year of college (3+3 track) or senior year (4+3 track).
There are many advantages to completing your bachelor's degree at UE.
UE provides a strong undergraduate curriculum and nurturing environment.
The average class size for undergraduate classes is 18, and the student to faculty ratio is 13:1.
Direct entry admission into the Doctor of Physical Therapy Program is available to high school seniors.
Pre-physical Therapy student have the opportunity to join the Physical Therapy (PT) Club. PT Club members are current DPT students and undergraduate students who plan to pursue a degree in physical therapy.
Freshman pre-physical therapy students are assigned a PT advisor in addition to an undergraduate advisor.
Undergraduate students have the opportunity to study abroad at Harlaxton College in England for a full academic semester (4+3 track) or a five-week summer session (3+3 track).
The undergraduate application is to be completed by high school seniors. Make sure to indicate on the application which undergraduate degree you plan to complete, as well as your intent to pursue the DPT degree.
UE offers several degree options for your undergraduate studies that can be completed on the 3+3 track or 4+3 track.
The direct entry pathway has multiple admissions requirements.
Graduate Admission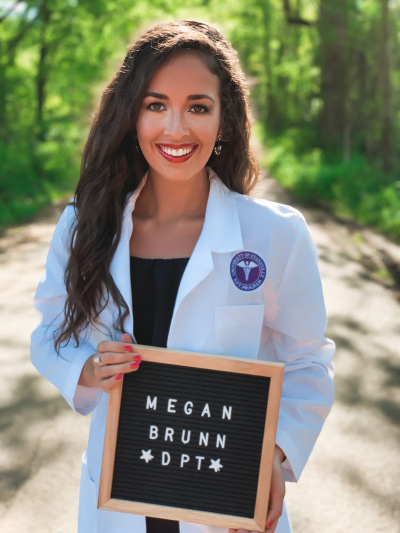 Megan Brunn
Graduate Entry - Class of 2020
Throughout my time in the DPT program. the faculty and staff were always cheering me on. Their support kept me motivated towards achieving the ultimate goal of becoming a physical therapist. The professors have so much knowledge and expertise, but still care about you as an individual. Your classmates will also be your biggest support system!
Graduate admission is open to interested individuals who are not Direct Entry students or are applying as an undergraduate from another institution.
The DPT application cycle each year is July 1 through October 1. Applications for Summer 2021 entry will be accepted beginning July 1, 2020.
All applications to the Doctor of Physical Therapy program at University of Evansville must be made through the Physical Therapy Centralized Application Service (PTCAS).
Additional information can be found on the PTCAS website. If you have questions regarding admissions, please contact Jennifer Simon, program administrator, at js698@evansville.edu.
Application and Admission Requirements
Admission into the Doctor of Physical Therapy (DPT) Program is selective. Admission decisions are made based on evaluation of cumulative GPA, prerequisite science and stats GPA, professional recommendations, written application assessment, personal interview, physical therapy observations, knowledge of the profession, and an on-campus writing assessment. Applicants will be ranked by total points achieved for academics, application assessment and interview.
Graduate admission for the DPT Program has several admissions requirements.
Office Phone:
812-488-1209
Office Email:
pt@evansville.edu
Office Location:
Stone Family Center for Health Sciences, 515 Bob Jones Way, Room 3001, Evansville, IN 47708