Professor Kretz Invited to International Workshop on Climate Change
Posted: April 23, 2020
Professor Kretz was invited to attend an international workshop focused on creating "An Existential Toolkit for Climate Educators" at the Rachel Carson Center in Germany this summer.
UE Launches Tri-State Truth, Meaning, and Value Essay Competition
Posted: April 17, 2020
The University of Evansville Department of Philosophy and Religion has launched the inaugural Tri-State Truth, Meaning, and Value Essay Competition in an effort to encourage regional high school students to think about the challenges facing humanity today and in the future.
"We want to encourage young adults to think clearly and to think big," said Tony Beavers, UE professor of philosophy. "That's why at UE, we help students to develop their intellectual competence and confidence and find the courage to face the future unafraid."
The department plans to sponsor the essay competition annually, establishing a new concept each year for students to develop their essays around. This year, the department is asking students to answer the question, "What lessons should humanity learn from the 2020 coronavirus pandemic?"
Each essay will be judged by a panel of UE faculty members. Top three winners will be awarded a cash prize of up to $500, and two honorable mentions will also be awarded.
Essays should be around 1500 words in length, and they will be judged based on academic merit, creativity, and expression of practical wisdom. Proper use of grammar and form will also be considered.
Dr. Stein's work appears in new book from OSU Press
Posted: October 23, 2019
Valerie A. Stein, Associate Professor of Religion, has had a chapter published in an edited volume from Ohio State University Press. Her chapter, "Privileging God the Father: The Neoliberal Theology of the Evangelical Orphan Care Movement" appears in The Politics of Reproduction: Adoption, Abortion, and Surrogacy in the Age of Neoliberalism, edited by Modhumita Roy and Mary Thompson.
Ware Publishes Book on Paul's Letters
Posted: January 23, 2019
University of Evansville professor of religion James Ware has published a new book, Paul's Theology in Context: Creation, Incarnation, Covenant, and Kingdom (Eerdmans, 2019).
Intended as a guide to Paul's theology for students, pastors, and laypeople, the book is available at Amazon, Barnes and Noble, and all major bookstores and online book sellers.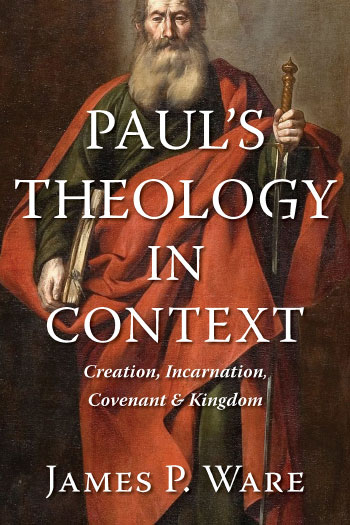 UE's Greek-Speaking Dog performs at conference
Posted: March 14, 2018
In an academic first, the University of Evansville's own "Greek-Speaking Dog," well-known for her visits to Professor James Ware's ancient Greek classes, has performed at a scholarly conference.
In a private gathering of scholars attending the Central States meeting of the Society of Biblical Literature, the linguistically precocious pet demonstrated her knowledge of ancient Greek language, history, and science.
In her most well-received exhibition, she revealed her knowledge of the ancient Greek mathematician Archimedes' famous formula when, at the mention of "pi r squared," she promptly executed a rapid and complete circle.
In return for her performance, the Greek-Speaking Dog received general applause, a biscuit, and an invitation to next year's conference.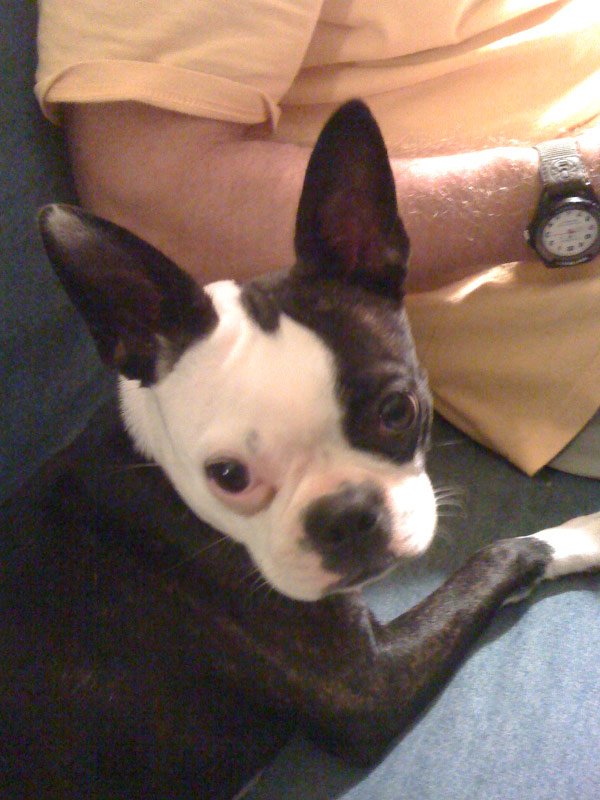 University of Evansville Presenting Guest Lecture on Travels of St. Paul
Posted: October 24, 2017
Historian Glen Thompson will present a lecture on "Where St. Paul Really Traveled: New Archaeological Light on Paul's Missionary Journeys" at the University of Evansville on Monday, November 13. The lecture, which is free and open to the public, will begin at 7:00 p.m. in Eykamp Hall, Room 251, Ridgway University Center.
The event is being co-sponsored by UE's philosophy and religion and archaeology and art history departments
The Acts of the Apostles describes three mission trips by St. Paul. All three took him overland over Roman roads through ancient Anatolia or Asia Minor (modern-day Turkey). Starting in 2010, Thompson began a long-term project of finding and cataloging the thousands of ancient Roman road fragments, bridges, and milestones that still exist in Turkey and using them to construct a more accurate map of the ancient Roman road system. Combining that data with a close reading of Paul's itineraries in Acts and employing the latest GPS and satellite imaging technology, the Anatolian Road Project has made three trips to Turkey seeking to resolve long-standing difficulties and gain more precise delineation of ancient sites and topography related to Paul's travels.
In this illustrated talk, Thompson will share these discoveries of road fragments, bridges, and inscriptions from the period made on those trips – and provide the project's detailed reconstruction of Paul's routes.
Thompson earned his MA and PhD in Greco-Roman History from Columbia University. His research interests and publications include Pauline Christianity, Tang era Christianity in China, and the early papacy.
In 2015 the first volume of his critical edition and translation of the earliest surviving papal correspondence appeared: The Correspondence of Pope Julius I.
Thompson, an ordained Lutheran clergyman, has done pastoral work in Zambia and New York City, and has taught at Michigan Lutheran Seminary and Wisconsin Lutheran College. He currently serves as academic dean and professor of New Testament and historical theology at Asia Lutheran Seminary in Hong Kong.
Rachel Brown has journal article published
Posted: August 14, 2017
Rachel Brown, visiting assistant professor of religion, has had an article published in the current issue of the Bulletin for the Study of Religion, 46(2). Brown was invited to contribute an article to this special edition of the Bulletin on theorizing and teaching food and religion
Her paper, entitled "Bread Beyond Borders: Food as a Lens into Tweed's Theory of Religion," addresses how food plays an essential role in the religious lives of immigrants and how food is an important tool that individuals use to find their place and move through space.
Religion professor contributes to international volume
Posted: April 24, 2017
The new book Paul and Seneca in Dialogue assembles an international group of scholars to consider the connections and contrasts between the thought of the apostle Paul and that of the ancient Roman philosopher Seneca. University of Evansville religion professor Jim Ware's contribution to the volume is entitled "The Salvation of Creation: Seneca and Paul on the Cosmos, Human Beings, and their Future."
The book was recently published by Brill. More information the volume can be found on Brill's website.
Ranganathan has focus issue accepted
Posted: February 7, 2017
Bharat Ranganathan, UE visiting assistant professor of religion, and David Clairmont, University of Notre Dame associate professor of theology, have had a focus issue accepted by the Journal of Religious Ethics.
The focus issue, "Ethnography, Moral Theory, and Comparative Religious Ethics," brings together junior and senior scholars to examine the methodological shift in comparative religious ethics, focusing especially on the move away from a model rooted in prescription toward one that privileges description.
Ranganathan publishes paper in Soundings
Posted: September 12, 2016
Bharat Ranganathan, visiting assistant professor of religion, has published an article, "Mahmood, Liberalism, and Agency," in the journal Soundings.
In addition to explicating an account of liberal agency, Ranganathan's article further argues that religious practices that override one's status in moral and political communities cannot be defended on the grounds that they are necessary for particular forms of human flourishing.
Public Invited to UE Panel Discussion on RFRA and Religious Beliefs
Posted: April 14, 2015
The public is invited to attend a panel discussion at the University of Evansville about how the Religious Freedom Restoration Act (RFRA) and religious beliefs shape public actions. This event is Thursday, April 16, in Room 251, Eykamp Hall, Ridgway University Center, at 11:00 a.m. Guest panelists include UE professor of religion James Ware, Rabbi Gary A. Mazo, and UE chaplain Tamara K. Gieselman. For more information, please call 812-488-2240.
William R. Connolly to Speak at UE Lecture Series Renamed in his Honor
Posted: March 13, 2015
University of Evansville emeritus professor of philosophy William R. (Dick) Connolly will be the speaker at the University's inaugural William R. Connolly Ethics Lecture on Tuesday, March 24 at 7:00 p.m. in Eykamp Hall, Ridgway University Center.
This event, previously known as the Annual Ethics Lecture, was renamed this year in Connolly's honor. He has been a key figure in the inauguration and support of the Ethics Lecture Series, which began in 2010. In addition to renaming the lecture, a special fund has been created to support the series and the ethics program.
Connolly, who earned his Ph.D. from Michigan State University, is a broadly trained philosopher. While at UE, Connolly was a sought after teacher and lecturer who taught a variety of philosophy and ethics courses, including philosophy of science, bioethics, environmental ethics, ancient Greek philosophy, modern philosophy and philosophy of law.
The topic of Connolly's lecture will be "Thomas Paine: The Making of a Neglected American Founder." He will explain how the ideas of Paine, whose pamphlet Common Sense helped inspire the American Revolution, influence current political debate on such issues as Social Security, organized labor and religious freedom. While Paine died in obscurity, it could be said that his moral and political ideals shape modern America in ways that far surpass the influence of more renowned American founders.
Though he came to America as an adult, Paine was born in England in 1737 and served as an excise officer near Harlaxton College in the town of Grantham, England. Today, plaques in the town acknowledge him and his political contributions.
For more information, contact the Department of Philosophy and Religion at 812-488-2165.
Dianne Oliver Chosen for Teaching Interfaith Understanding Seminar
Posted: May 16, 2014
The University of Evansville announces that Dianne Oliver, UE associate dean in the College of Arts and Sciences, director of the Ethics Program and professor of religion, has been selected to participate in a Teaching Interfaith Understanding seminar for faculty. Oliver was chosen from a nationwide pool of nominees to take part in the seminar, set for Aug 3-7 at DePaul University in Chicago, Illinois
The event is designed to broaden faculty members' knowledge and strengthen their teaching of interfaith understanding, with the development of new courses and resources. It is being offered by the Council of Independent Colleges (CIC) and Interfaith Youth Core (IFYC), with support from the Henry Luce Foundation.
The seminar will be led by two leading scholars, Eboo Patel, founder and president of IFYC, a Chicago-based organization building the interfaith movement on college campuses, and Laurie Patton, dean of Trinity College of Arts and Sciences and the Robert F. Durden Professor of Religion at Duke University.
"Strengthening the teaching of interfaith understanding at colleges and universities is a high priority at a time when college enrollment is becoming more diverse - by religion, as well as socioeconomic factor - just as American society is becoming more diverse," said CIC President Richard Ekman. "Strengthening participation in American life with greater understanding of the distinctive contributions of different faiths is key to America's future success. The number of institutions that nominated faculty members to participate in the new interfaith understanding seminar is most impressive."
For more information, visit www.cic.edu/TeachingInterfaith.
UE Fifth Annual Ethics Lecture Set for April 9
Posted: April 7, 2014
The University of Evansville fifth annual Ethics Lecture is set for Wednesday, April 9 at 7:00 p.m. in Smythe Lecture Hall (Room 170) in the Schroeder Family School of Business Building. It is free and open to the public.
The guest speaker will be Frederick Glennon, professor and Chair of the Department of Religious Studies at Le Moyne College. His topic will be "Let them Die?: Restoring the Social in Responsibility."
For more information, contact UE Professor of Religion Dianne Oliver at do9@evansville.edu.
UE's Neu Chapel Starts Vespers Series This Sunday
Posted: January 23, 2014
The University of Evansville's Office of Religious Life announces a Neu Chapel Vespers series for the spring semester. Offered in cooperation with the Neu Chapel Society and the UE chapter of the American Guild of Organists, the series will begin on Sunday, January 26 at 4:00 p.m. The acclaimed women's choir, Angelus, from Mt. Vernon High School will provide special vocal music under the direction of Dana Taylor.
Dedicated to the performance of sacred music from varied religious traditions and historical periods, Angelus performs music ranging from medieval chant and polyphony to the American Sacred Harp tradition as well as contemporary Irish and American sacred works. In 2012, Angelus was honored by the Arts Council of Southwestern Indiana as the Arts Ensemble of the Year.
With roots in ancient Jewish worship, the Divine Office of Vespers was firmly established in Christian churches and monasteries by the mid-6th century. For more than 1,500 years, vespers services, featuring the singing of psalms and the lighting of lamps, have been observed throughout the Christian world. The University of Evansville offers vesper services for the spiritual enlightenment of the campus and the larger community.
Neu Chapel Vespers will be also be offered on February 23, with Kirk Rich and students from the Indiana University Early Music Institute; March 23 with the Neu Chapel Jazz Ensemble; and on May 4 with Douglas Reed, University Organist.
The vespers series is free and open to the public.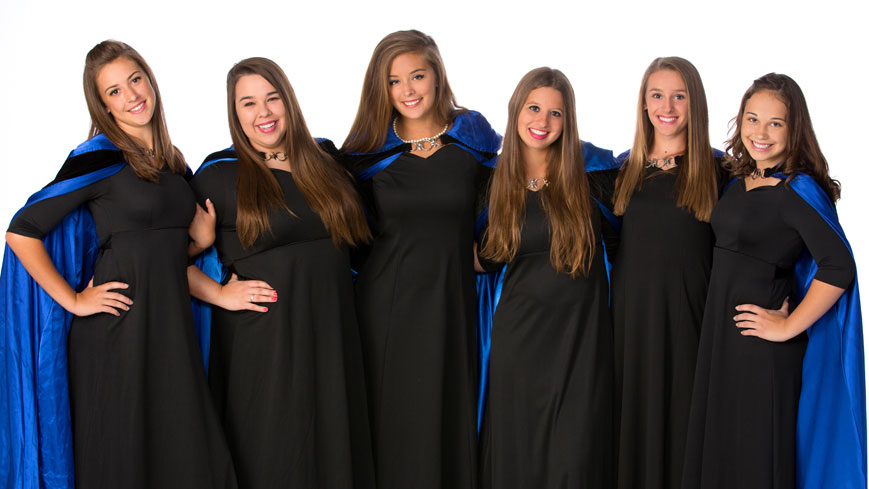 James Ware's New Book Receives Strong Reviews
Posted: November 12, 2013
Professor of Religion James Ware's recent book, Paul and the Mission of the Church, is receiving considerable attention and strong reviews within the academic community. A recent review in the Catholic Biblical Quarterly calls the book "a significant resource for the study of the early church's mission." Religious Studies Review comments that "Ware's study is a welcome contribution to the field and will be of interest not only to Pauline scholars but also to present-day missionaries and missiologists." A review in Trinity Journal calls the book "an invaluable contribution to scholarship." Ware's book was published in 2011 by Baker Academic.
Buddhist Monk and Teacher to Speak at UE
Posted: November 4, 2013
Arjia Rinpoche will be the featured Buddhist speaker on Tuesday, November 5 at 6:00 p.m., Eykamp 251, Ridgway University Center.
Rinpoche, a Mongolian High Lama (a highly respected Buddhist monk and teacher) established the charitable organization Tibetan Center for Compassion & Wisdom after immigrating to the United States in the late 1990s. In 2005, he was appointed by the 14th Dalai Lama to be director of the Tibetan Mongolian Buddhist Cultural Center in Bloomington, Indiana, and he continues to direct both programs today. He also authored, Surviving the Dragon, his personal account of 40 years of living under Chinese rule. All proceeds of his book are donated to support his charitable foundations.
First Friday Forum @ 4: Faith and Faculty Presents Judaism
Posted: October 31, 2013
The Office of Academic Affairs and the Department of Religious Life are pleased to welcome Rabbi Gary Mazo, adjunct professor, Department of Philosophy and Religion, to the Faith and Faculty Forum series this Friday, November 1 at 4:00 p.m., Room 172, Schroeder Family School of Business Building.
Mazo is an ordained rabbi with more than 20 years of experience in the American Jewish community. He received his BA in Anthropology from Brandeis, then went to Hebrew Union College for his graduate and rabbinic studies. He was born in Massachusetts, raised in Connecticut, and spent the last 12 years on Cape Cod.
The monthly Faith and Faculty forum series provides an informal venue where UE faculty can present and offer reflections about their own faith traditions/religious practices and engage the University community in informal dialogue. Each forum lasts 50 minutes, 4:00 pm - 4:50 pm including time for Q & A. By highlighting the religious diversity of our faculty, we aim to demonstrate the variety and richness of traditions represented on our campus. The forums will also encourage students and the campus community to widen their understanding of and respect for traditions different from their own.
As an institution affiliated with The United Methodist Church, we want to continually affirm our call to initiate and promote better relationships between Christians and people of other faiths based on informed understanding, critical appreciation, and balanced perspective. Interfaith discussions can make religion a bridge and not a barrier toward a peaceful world. The University of Evansville is committed to religious diversity and interfaith dialogue as we continue to serve an interconnected, global society.
For more information, please contact University Chaplain Tammy Gieselman, tg85@evansville.edu or Senior Vice-President for Academic Affairs John Mosbo, jm545@evansville.edu.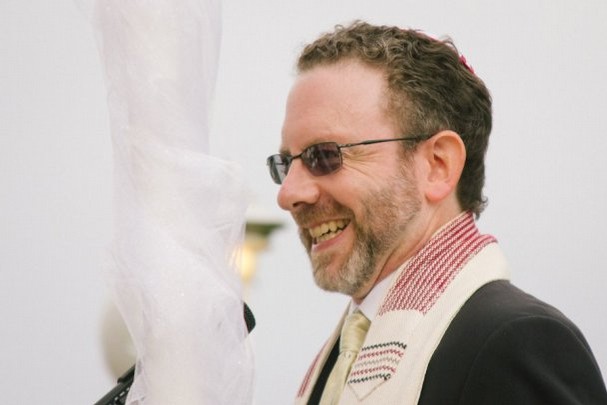 Interfaith Bread Festival: Bread in Religious Culture this Saturday
Posted: October 30, 2013
The Evansville community is invited to the Interfaith Bread Festival this Saturday, November 1, 11:00 a.m.- 1:00 p.m. in the Ridgway University Center, Eykamp 251.
The Interfaith Bread Festival seeks to bring together diverse communities through a common thread: Bread and provide an opportunity for people to present their cultural and religious traditions through the common staple of bread.
Groups from religious cultures will present their bread traditions, offering samples, recipes, and more!
Taste breads from various world religions and local Evansville kitchens; take home various bread recipes from other cultures.
Learn how bread is used in religious holidays.
Special pre-screening of "Bread Culture in Jordan" video created in part through Dr. Jennie Ebeling's NEH Fellowship in Jordan, fall 2012. The video has recently been screened at the Middle East Studies Association's (MESA) Film Fest held during their annual meeting in New Orleans.
The Interfaith Bread Festival is sponsored by the Department of Religious Life, the Department of Archaeology, and the Office of Alumni and Parent Relations.
For more information e-mail Tamara Gieselman at tg85@evansville.edu or Jennie Ebeling at je55@evansville.edu.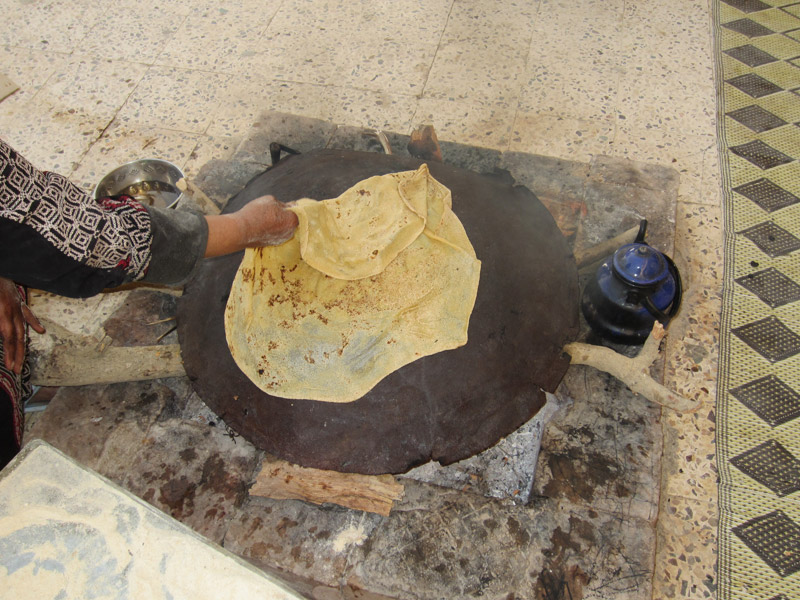 Global Religion
Posted: October 28, 2013
The newly designed Religion major at UE offers a breadth of courses across religious traditions allowing for a Global Religion emphasis within the major that is integrated with UE's international focus. http://www.evansville.edu/majors/religion/globalReligion.cfm.
Students can pursue questions of interreligious engagement, engaging the global nature of religion in the 21st century, ranging from the introductory Living World Religions to upper level courses like Jews, Christians, Muslims
Think you might be interested? Consider the following course for next semester, each of which consider a variety of religious traditions:
REL 212 Living World Religions (TTh 1:15-2:30)
REL 375 Bible, Gender, and Culture (TTh 9:30-10:45)
REL 445 Religion, Peace and Justice (TTh 11:00-12:15)
For more information, contact Dr. Dianne Oliver at do9@evansville.edu
Social Justice
Posted: October 17, 2013
The newly designed Religion major at UE offers a rich variety of courses in theology and ethics, including a Social Justice emphasis within the major and an interdisciplinary Ethics minor, both connected to the Social Responsibility focus at UE:
http://www.evansville.edu/majors/religion/socialEmphasis.cfm
Students can pursue theological and ethical issues and focus on theological questions, justice issues, and action in the world.
Think you might be interested? Consider the following course for next semester:
REL 445 Religion, Peace and Justice (TTh 11:00-12:15).
For more information, contact Dr. Dianne Oliver at do9@evansville.edu.
Lectures to Explore "Jesus, Judaism, and Christianity"
Posted: October 10, 2013
Amy-Jill Levine, professor of New Testament and Jewish studies at Vanderbilt University, will be on campus for a series of free, public lectures from October 18-20:
• "Jesus and Judaism," 4:00 p.m. Friday, October 18, in Eykamp Hall Room 251. A pre-event reception will begin at 3:30.
• "How to Hear a Parable: The Good Samaritan," 10:30 a.m. Sunday, October 20, Neu Chapel
• "Agreeing to Disagree: How Jews and Christians Read Scripture Differently," 2:00 p.m. Sunday, October 20 in Eykamp Hall Room 251
Levine's presentations are made possible through a cooperation between UE's Patricia H. Snyder Concert and Lecture Series, UE's Department of Religious Life, Temple Adath B'nai Israel, and the Shavitz Trust.
The Snyder Concert and Lecture Series is funded by an endowment from the late Patricia H. Snyder, trustee and longtime friend of the University of Evansville. The series was created in 1997 to bring speakers or performers of national or international renown to Evansville at no cost to the public. The concerts and lectures in this series span a wide variety of topics, and are aimed at both the Evansville and campus communities. Events are free and open to the public.
Professor of Religion James Ware Leading Discussion Tonight at Newman Center
Posted: September 30, 2013
Professor of Religion Jim Ware will be the guest at tonight's Dinner & Discussion at the Newman Catholic Student Center. To commemorate today's Catholic feast day of St. Jerome (who famously translated the Bible into Latin), he will be speaking about "The Most Mysterious Passage in the Bible."
Dinner is served at 5:30 p.m. at the Newman Center, with the discussion going until 7:00 p.m. Everyone is welcome! Contact Mike Roesch at mr201 for more information.
New Publication by Professor of Religion James Ware
Posted: September 9, 2013
Religion Professor James Ware has recently published an essay, "Euripides' Beatific Vision," in Touchstone: A Journal of Mere Christianity (Vol. 26, No. 4 [July/August 2013], pages 27-33). The article explores an important play of the ancient dramatist Euripides, and its striking parallels (and contrasts) to the story of Jesus told in the Gospels.
Speaker Announced for 12th Fiddick Lecture
Posted: August 20, 2013
Notre Dame Professor to speak at UE on November 1st at 7pm
The Department of History is delighted to announce that the 12th annual Thomas C. Fiddick Memorial Lecture will be at 7pm on Friday November 1, 2013 in the Ridgway University Center. The speaker will be Olivia Remie Constable, professor of medieval history and the Robert M. Conway director of the Medieval Institute at the University of Notre Dame. She will speak on "Changing views of Islam in Spain between the Middle Ages and the Early Modern Period". This event is free and open to the public.
Theta Alpha Kappa initiation April 4th
Posted: April 10, 2013
Religion major Zoe Post has been inducted as a member of the Alpha Kappa Pi chapter of Theta Alpha Kappa. Theta Alpha Kappa is an international honor society whose members are elected from among outstanding advanced undergraduate students and faculty in religion and theology. It is the only national honor society dedicated to recognizing academic excellence in baccalaureate and post-baccalaureate students and in scholars in the fields of Religious Studies and Theology.

Theta Alpha Kappa was founded in 1976 through by the Religious Studies faculty of Manhattan College in Riverdale (the Bronx) New York for the purposes of honoring particularly excellent undergraduate students in the fields of theological and/or religious studies. Its purpose is "to encourage, recognize, and maintain excellence in such studies within baccalaureate and post-baccalaureate degree programs, and within the academic profession of these studies more broadly understood." Theta Alpha Kappa is committed to the scholarly study of religion in all its diversity.
Ethics Lecture to Discuss Religion and the Labor Movement
Posted: April 4, 2013
As part of the University of Evansville's Ethics Lecture series, Rev. Darren Cushman Wood, senior pastor of North United Methodist Church in Indianapolis, will present "What Moves the Labor Movement? The Role of Religion in Workers' Struggles Past, Present, and Future."
Cushman Wood will speak at 7 p.m. Monday, April 8 in Eykamp Hall, Room 253 in the Ridgway University Center. His lecture is free and open to the public.
"Facing new challenges in the 21st century, labor leaders are forming partnerships with the religious community, but will they be successful?" Cushman Wood said. "This lecture will explore the heritage and contemporary dynamics of the relationship between religion and labor in the United States."
Cushman Wood earned a Bachelor of Arts from the University of Evansville in 1982 and is also a graduate of Union Theological Seminary in New York. In addition to his appointment at North United Methodist Church, he serves as an adjunct professor of labor studies at Indiana University and is the author of the book Blue Collar Jesus: How Christianity Supports Workers' Rights (Seven Locks Press, 2004).
Cushman Wood will also give a guest sermon titled "Resurrecting Resistance" at University Worship, 10:30 a.m. Sunday, April 7 in Neu Chapel.
The Ethics Lecture Series, sponsored by UE's Department of Philosophy and Religion, brings ethicists from both religious and philosophical backgrounds to explore questions of value, justice, responsibility, and meaning in the realm of human conduct and the moral life. Previous Ethics Lecture topics have included information ethics, the living wage movement, and ethical eating.
Alumni news...
Posted: March 27, 2013
UE alumnus, Matthew D. Vanover ('09), will conduct Joseph Haydn's The Creation at First United Methodist Church, 338 Third Street, Henderson, Kentucky on Sunday, April 7, 2013, at 3:30 p.m. The performance will feature the First UMC Cantata Choir, Melanie Bacaling, Gregory Rike, Patrick Ritsch, Jessica Vanover and Mike Nation.
Congratulations to Whitney Lantz and Nick Joyner, Candidates for Ministry
Posted: March 15, 2013
The Neu Chapel Society Board, last evening, participated in a historic event for two UE students, our campus community, and The United Methodist Church by affirming UE seniors, Whitney Lantz and Nick Joyner, in the candidacy process toward ordained ministry in The United Methodist Church. Rev. Randy Anderson, Associate District Superintendent and UE alum, presided over the meeting which was held in the John Wesley Gallery, lower level of Neu Chapel. The Neu Chapel Society will continue to support and encourage Whitney and Nick throughout their theological education, both planning to attend Garrett Evangelical Seminary in Evanston, Illinois, also a United Methodist seminary. After earning a master's degree, Whitney will seek ordination as a Deacon and Nick, Elder's orders. Congratulations to Whitney and Nick and to the Neu Chapel Society Board for their continual support to UE students!
Dr. Stein is one of the 2013-14 Recipients of the UE Global Scholar Award
Posted: March 6, 2013
The Institute for Global Enterprise has announced the 2013-14 recipients of the UE Global Scholar Award. As a UE Global Scholar, the recipients of this award will engage in scholarship, curriculum development, travel and/or research activities related to the impact of globalization on our learning environment.
Dr. Valerie Stein, associate professor of religion, will continue development of global focus in both her teaching and scholarship by examining biblical interpretation from diverse perspectives as well as by analyzing the impact of western biblical interpretation in a pluralist world. Traditionally, biblical scholarship has privileged the perspective of the Euro-American academy. However, that perspective alone is insufficient in addressing religion's role in vital issues our global community is facing. To begin addressing this concern, she has redesigned REL 140 (Reading the Old Testament), a general education course, to introduce a global component rather than only incorporating western Christian readings. She will now also critically engage biblical interpretation from African, Asian, and Latin American perspectives as well as Jewish and Islamic ones.
Indiana Civil Liberties Union Executive Director to Speak at UE
Posted: October 25, 2012
Jane Henegar, executive director of the Indiana Civil Liberties Union, will speak on campus next week in a presentation sponsored by the University of Evansville's Department of Philosophy and Religion.
Henegar will discuss the mission of the American Civil Liberties Union at 6 p.m. Tuesday, October 30 in Eykamp Hall, Rooms 254-255 in the Ridgway University Center. Her presentation is free and open to the public.
Prior to being named executive director of the Indiana Civil Liberties Union, Henegar taught political science at Butler University and led the Indiana Bar Foundation's Project Citizen to teach civics to K-12 students in Indiana. She served as interim director of the Coalition for Homelessness Intervention and Prevention following her service as Indianapolis deputy mayor from 2000-2006.
Henegar has held various positions in government, including state director in the office of former Senator Evan Bayh, deputy commissioner and general counsel in the Indiana Department of Administration, executive posts at the Family and Social Services Administration, and judicial law clerk for the Honorable Thomas Reavley, United States Court of Appeals for the Fifth Circuit.
Born and raised in Bloomington, Indiana, she is a 1984 graduate of Bryn Mawr College and earned her law degree in 1988 from Indiana University Maurer School of Law.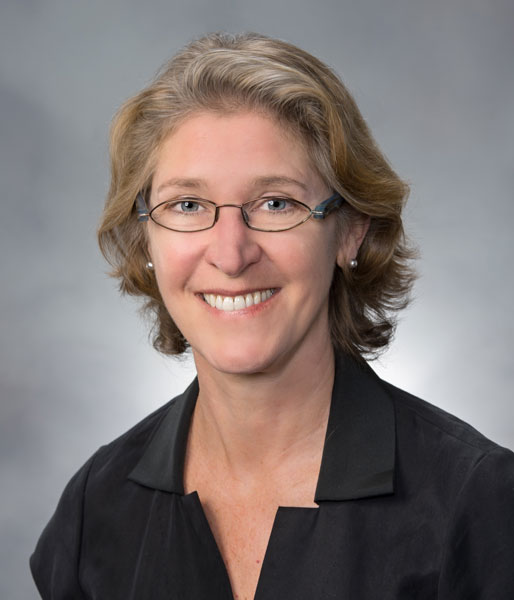 Office Phone:
812-488-2165
Office Email:
religion@evansville.edu
Office Location:
Room 350, Olmsted Administration Hall