Employment Opportunity Detail
Psychologist
The Department of Psychology and Behavioral Sciences at the University of Evansville (UE) invites applications for a licensed psychologist to provide clinical services and support the newly developed PsyD program beginning in the fall of 2023. Candidates must have completed a Ph.D. or Psy.D. and be licensed or license-eligible and intend to pursue endorsement as a Health Service Provider in Psychology (HSPP) in Indiana. Area of interest is open; however, we are especially interested in applicants who can provide assessment and psychotherapy-related services as well as clinical supervision of PsyD students. Experience establishing a new mental health clinic is desirable but not required. Applications from individuals with culturally diverse backgrounds are strongly encouraged.
UE is establishing a new Doctor of Psychology program with the first cohort beginning in fall 2023. Affiliated with this program is a large grant that will be used to hire a licensed psychologist to staff the mental health clinic that will be used as a training site for PsyD students. The job details for the first year will primarily be focused on providing clinical services, and then after that, more time will be dedicated to supporting the PsyD program in terms of clinical supervision, teaching, and supervising dissertations. It is hoped that this position will serve as a bridge to ultimately joining the faculty at UE as an assistant professor and a core member in the PsyD program.
Applicants must apply online at https:www.evansville.edu/offices/hr/employmentApp.cfm. Please also send a cover letter, along with a statement of one's clinical orientation, vitae, and three letters of recommendation to Kevin Jordan, Ph.D. (kj33@evansville.edu), Search Committee Chair, Department of Psychology, University of Evansville, 1800 Lincoln Ave, Evansville, IN 47722. Review of applications begins immediately and the position will remain open until filled.
UE is a private university with an enrollment of approximately 2,000 students located in Southwestern Indiana. Evansville is a regional center for multiple major hospitals and business including mental health clinics, industry, commerce, and the arts. The Evansville Philharmonic Orchestra, Mesker Park Zoo, Children's Museum of Evansville, and various annual festivals are some notable entertainment venues in the area. For more information about the city, visit www.visitevansville.com.
The University of Evansville expects all members of its community to treat each other with respect and civility. Harassing behaviors directed towards any member of our community will not be tolerated. As part of its commitment to non-discrimination, the University specifically prohibits harassment based on any other characteristics set forth in its nondiscrimination statement as follows: including race, color, gender, gender identity and expression, sexual orientation, creed or religion, national origin, age, disability, veteran status and all federally protected groups/classes. Any form of harassment undermines the mission of the University and negatively impacts the University community as a whole.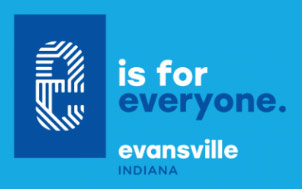 The University of Evansville participates in the E-Verify program.
If you are interested in coming to work at the University of Evansville, fill out our online application as well as review our application procedures and benefits information below. If you wish to apply for a position in dining services, please contact Chartwells. If you wish to apply for a position in housekeeping, please contact WFF at 812-488-2045.
Office Phone
812-488-2943

Office Email
hr@evansville.edu

Office Location
Room 118, Olmsted Administration Hall