Employment Opportunity Detail
Director of Graduate Enrollment
The Director of Graduate Enrollment is responsible for leading the development and implementation of strategies for graduate enrollment growth at the university. The director is a key member of the leadership team for the enrollment and marketing division.This position oversees graduate admissions and recruitment and collaborates with the marketing department to ensure that we have a sound marketing and communications strategy for graduate programs at the university. The director also works closely with Student Financial Services, the Registrar, Accounting, and the various graduate program offices to ensure that we are operating efficiently and effectively in financial aid administration, billing, course scheduling, student records, and other administrative aspects of our graduate programs. This is an essential position that interfaces with all areas of the university to ensure that we strengthen our graduate portfolio and grow graduate enrollment.
The applicant must complete the on-line application available in the HR website https://www.evansville.edu/offices/hr/employment-application-form.cfm. Please upload a letter of interest, resume, and contact information of three references in a single pdf (one complete application package) in the "Upload Resume" section
UE is an independent, comprehensive, selective admissions university recognized for excellence in its core liberal arts and sciences curriculum and professional programs. Total of approximately 2,400 students and located in Southwestern Indiana. Evansville is a regional center for multiple major hospitals and business including mental health clinics, industry, commerce, and the arts. The Evansville Philharmonic Orchestra, Mesker Park Zoo, Children's Museum of Evansville, and various annual festivals are some notable entertainment venues in the area. For more information about the city, visit www.visitevansville.com.
The University of Evansville expects all members of its community to treat each other with respect and civility. Harassing behaviors directed towards any member of our community will not be tolerated. As part of its commitment to non-discrimination, the University specifically prohibits harassment based on any other characteristics set forth in its nondiscrimination statement as follows: including race, color, gender, gender identity and expression, sexual orientation, creed or religion, national origin, age, disability, veteran status and all federally protected groups/classes. Any form of harassment undermines the mission of the University and negatively impacts the University community as a whole.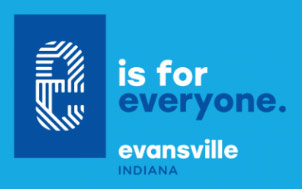 The University of Evansville participates in the E-Verify program.
If you are interested in coming to work at the University of Evansville, fill out our online application as well as review our application procedures and benefits information below. If you wish to apply for a position in dining services, please contact Chartwells. If you wish to apply for a position in housekeeping, please contact WFF at 812-488-2045.
Office Phone
812-488-2943

Office Email
hr@evansville.edu

Office Location
Room 118, Olmsted Administration Hall