University of Evansville and Methodist Temple Partner for Expanded Religious Life Offerings
Posted: August 14, 2019
The University of Evansville has partnered with Methodist Temple to provide expanded religious life offerings that are further integrated into the student experience. The partnership includes shared clergy and a newly created organizational structure that is integrated into both the Center for Student Engagement and the Center for Diversity, Equity, and Inclusion.
"This new organizational structure allows us to uphold our longstanding commitment to inclusivity and rich interfaith dialogues while determining the best opportunities of spiritual growth for all of our students," said UE president Christopher M. Pietruszkiewicz.
Shared clergy include JillAnn Knonenborg, Methodist Temple's Associate Pastor, as well as Lead Pastor, Andy Payton.
Knonenborg will serve as UE's Director of Religious Life beginning this fall. She will work collaboratively with the Center for Diversity, Equity, and Inclusion, the Center for Innovation and Change, and campus service organizations such as UE Habitat for Humanity. She will also develop programming to promote an inclusive environment, coordinate UE's Alternative Spring Break, advocate for social justice issues, and identify alternative worship experiences that best align with student needs. Knonenborg graduated from Wesley Theological Seminary in Washington, D.C., with a Master of Divinity and recently moved to Evansville.
Payton will serve as the University Chaplain to preside at official ceremonies such as convocation, baccalaureate, and commencement and will serve as the liaison with the United Methodist Church. He will also coordinate the annual Vespers and Christmas worship services, as well as the Edgar M. McKown Lecture and associated worship service. Payton graduated from Indiana Wesleyan University with a degree in Communications and went on to seminary at Christian Theological in Indianapolis where he obtained a Master of Divinity.
"Both JillAnn and Andy bring a fresh perspective to our campus community," said Pietruszkiewicz. "I look forward to watching our students grow under their leadership."
The Newman Center will continue to offer Catholic masses in Neu Chapel, and a newly created campus worship experience will be announced in the fall semester. Students are encouraged to consider opportunities within the community to participate in worship services. Neu Chapel will continue to be available to the community for weddings and other outside rentals.
Mary Stewart Adams to Speak at UE's R. Wayne Perkins Lecture
Posted: March 18, 2019
The University of Evansville's fourth annual R. Wayne Perkins Lecture Series is planned for Friday, March 29 through Monday, April 1. This year's speaker is Mary Stewart Adams, star lore historian, storyteller, author, and global advocate for starry skies.
Adams lectures using a humanities-based approach to understanding the celestial world and the cultural influence of astronomy. She speaks about our relationship to the night sky and why it matters that we are losing direct access to the natural dark. Adams led the team that established the 9th international dark sky park in the world in 2011. She has received numerous honors including Dark Sky Advocate of the Year, Environmentalist of the Year, and Dark Sky Defender.
All of the events listed below are free and open to the public.
Friday, March 29
Room 73, Schroeder School of Business Building, University of Evansville
3:00 p.m.
History 290 class
Saturday, March 30
Koch Planetarium, Evansville Museum of Art, History, and Science
2:00 p.m.
Mary Stewart Adams to speak
Sunday, March 31
Trinity United Methodist Church, 213 SE 3rd Street, Evansville, Indiana
9:30 a.m., Sunday Service and 10:45 a.m., Wesley Advocates Class Session
Monday, April 1
Room 100, Koch Center for Engineering and Science, University of Evansville
Astronomy 101 class
The annual R. Wayne Perkins Lectures, sponsored by UE's Office of Religious Life, bring together religion scholars, theologians, and church leaders to explore biblical and theological questions relevant to our common life together. The lectures are intended to be public in nature, engage a broad gathering of world views, and help inform the complexities of theological understanding within contemporary life. The Perkins Lectures are made possible by the generosity of private donors and the Lilly Endowment Inc., and are designed to generate and foster sustained theological reflection among UE students and alumni, clergy, and the larger community.
UE's Christmas on Campus wins CASE Award
Posted: November 5, 2018
The University of Evansville has been awarded a Pride of CASE Award at the Silver Level for Best Collaborative Program for UE's Christmas on Campus event.
Congratulations to the Offices of Alumni and Parent Relations, Student Engagement, and Religious Life for their collaboration on this award winning event.
The Pride of CASE awards are bestowed in recognition of the best work in communications, alumni relations and development of CASE member schools.
The award will be presented at the CASE District V Conference which is December 9-11. The presentation of awards will take place at the Pride of CASE V Awards Luncheon at the event.
University of Evansville to Dedicate Interfaith Peace Bell
Posted: July 25, 2018
The University of Evansville will dedicate its new Interfaith Peace Bell on Thursday, August 9 at 3:00 p.m. between Ridgway University Center and the Bower-Suhrheinrich Library. Evansville's interfaith community will participate in the event, which is open to the public.
UE's International Peace Pole will also be rededicated at its new location near the west side of Memorial Plaza. The peace pole was originally dedicated to the University of Evansville by the International Students Club in 2002.
With the installation of the Interfaith Peace Bell, the University has created a new focal point on campus dedicated to peace and reconciliation.
"The bell is a symbol of the University's commitment to making the world a more peaceful, understanding, and compassionate place," explained Tammy Gieselman, University Chaplain. "It will ring to commemorate significant campus and community events and will symbolize harmony and goodwill at UE. The Peace Bell will be a constant reminder for us to work for peace together, as a campus community."
The bell was cast at the White Chapel Bell Foundry in London, England. An appropriate choice as the University of Evansville's Harlaxton College is located in Grantham, England.
"UE's Interfaith Peace Bell will also serve as a visual and aural symbol of the University's strong connection with England and our beloved Harlaxton College," noted Gieselman.
UE's Interfaith Peace Bell is a copper and tin cast, 24¼" diameter bell and weighs 322 pounds. It is accurately and harmonically tuned on the five-tone principal to note F. Its deadstock is made from Iroko, a large hardwood from the west coast of tropical Africa. One side of the bell is inscribed "Yearn for Peace," and the other side reads "Work for Peace." The bell's pedestal is made of solid granite, weighing 8,247 pounds and is modeled after UE's Olmsted Administration Hall bell tower.
UE's Peace Bell was one of the last bells to be cast at the historic White Chapel Bell Foundry before it closed permanently in May 2017. It was Britain's oldest manufacturing company, stretching back to 1570. It was responsible for many acclaimed bells worldwide, including London's Big Ben, Philadelphia's Liberty Bell, and bells for the National Cathedral in Washington, DC. The foundry also made a tribute bell one year after 9/11, the Bell of Hope, as a gift from the people of London to the people of New York City.
On February 24, 2017, a casting ceremony for UE's bell was carried out at the Whitechapel Bell Foundry. Witnessing this ceremony were Harlaxton College principal Gerald Seaman and spouse, Patricia Vilches; Ian Welsh, vice principal for business and technology, Harlaxton College; Megan Janasiewicz, director of student development, Harlaxton College; Harlaxton students Rebecca Clark, Ahmad Ismaiel, and Sara Cannaday; and Tamara Gieselman, University Chaplain.
The following Monday, February 27, the bell was consecrated by the interfaith community in London. Those who participated were Katherine Baxter, Wesley's Chapel; David Chapman, West London Synagogue; Gieselman; John Heyderman, Beit Klal Yisrael; Ishaque Uddin, East London Mosque; and Aslam Uddin, East London Mosque.
Gieselman and Milner participate in United Nations Summit
Posted: January 5, 2018
University chaplain Tamara Gieselman and executive director of international programs Wes Milner accepted an invitation to participate in an international conversation at the United Nations Together Summit in New York City on January 8-9.
The summit centers on a globally-focused campaign to "promote respect, safety and dignity of refugees and migrants." Event participants and presenters will include educational leaders from American, Asian, and European Universities. Goals of the summit are to begin a conversation centered on breaking down barriers, find solutions to the significant and troubling challenges faced by refugees and migrants, share positive stories of integration, and demonstrate how higher education institutions can make a difference on this important issue.
The invitation was motivated by the U.N.'s recognition of the University of Evansville's "reputation for engaging with marginalized communities and commitment to learning as a means of attaining freedom from ignorance and prejudice." Gieselman's interfaith work in partnership with Harlaxton College has facilitated previous collaborative efforts with De Montfort University in curricular and co-curricular projects.
"We are thrilled that De Montfort University in Leicester, U.K., which has been tasked by the United Nations to reinvigorate the U.N.'s Together Campaign, has invited us to participate in this important summit," said Gieselman.
Several outcomes are expected as a result of the summit: 1) partner institutions will join together in a social media campaign that creates international reach for the project; 2) a website will be developed to act as a repository to share best practices for refugee outreach work; and 3) the summit will conclude with the creation of a UN Together Action Charter.
Gieselman invited to serve as Faith Fest keynote in Owensboro
Posted: November 3, 2017
University chaplain Tamara Gieselman has been invited to serve as one of several keynote speakers during Owensboro's Faith Fest 2017. Her lecture, "The Power of an Idea," will be on Saturday, November 4, 10:30 a.m. For more information, go to: www.uuowensboro.org/faith-fest.html.
The University of Evansville's Affiliation with United Methodist Church Reaffirmed
Posted: July 26, 2017
The United Methodist Church University Senate has reaffirmed without qualification the affiliation of the University of Evansville with the United Methodist Church. UE has maintained a strong relationship with the church for over a century and a half, since the founding of the University.
This reaffirmation of affiliation was preceded by an independent, in-depth review of UE and a campus visit by a team from the University Senate. The church reviews the University every 10 years, within a year of the school's reaffirmation of accreditation by the Higher Learning Commission (HLC). The United Methodist Senate team examined documentation for UE's HLC reaffirmation, which was granted in early 2016, as part of its own review.
"We are very gratified that both the HLC and the United Methodist Church University Senate reports produced excellent outcomes," said UE president Thomas A. Kazee. "It's an affirmation of UE's commitment and success in achieving its mission. It's always good to have our quality and commitment affirmed by an external accrediting body."
Criteria for the United Methodist Church's evaluation include: Institutional integrity, program quality, sound management and financial health, and church relatedness.
The Senate team reported that UE effectively represents the historic Methodist tradition of making high-quality education broadly available.
"UE values its historic identity as a Methodist-related university," said Tamara Gieselman, UE chaplain. "Although the University is independent in its governance, its relationship with the United Methodist Church is one of sacred significance."
The University Senate's review praised the school's strong academic programs and dedicated faculty, the robust study abroad experience that it offers its students, and the University's emphasis on service learning.
In addition, it noted the University's UE Guarantee, which assures: four-year graduation, or fifth year is paid for by UE, mentorship by faculty committed to student success, scholarships to 100 percent of all full-time freshmen, access for every student to at least one internship and the opportunity for more, and the opportunity for every student to study abroad. (Some restrictions apply, and more information about the UE Guarantee can be found online at www.evansville.edu/guarantee.)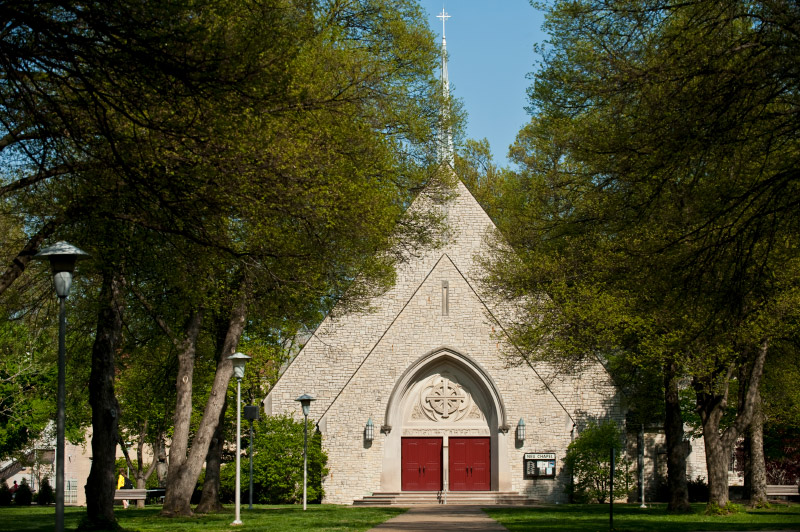 Keith Turner named John Wesley minister and assistant chaplain
Posted: July 25, 2017
Keith Turner has joined the University of Evansville as the John Wesley minister and assistant chaplain and the assistant program director for the Lilly funded summer youth theology institute, Open Table.
Turner brings to the Office of Religious Life a breadth and depth of experience in preaching and ministry. As a student, he has served churches in the Lutheran, Presbyterian, and Episcopal traditions, and is currently working toward ordination in the Holston Conference of the United Methodist Church. Turner brings with him a wealth of experience as a pianist, organist, and church musician.
He earned his Bachelor of Arts in Bible and Theology from Asbury University and has completed all the necessary requirements for his Master of Divinity degree from Asbury Theological Seminary. He is also finishing a second master's degree in Christian Education. While at Asbury Theological Seminary, Turner was inducted into the International Society of Theta Phi, an academic honors society for exemplary scholarship and academic achievement. He is also a member of the Wesleyan Theological Society.
Turner officially began at UE on Wednesday, July 5.
Gieselman Selected for Faculty Seminar on Teaching Interfaith Understanding
Posted: May 3, 2017
University of Evansville chaplain and director of religious life Tammy Gieselman has been selected from a competitive, national pool of nominees to participate in a faculty seminar on teaching interfaith understanding.
The seminar is offered by the Council of Independent Colleges (CIC) and Interfaith Youth Core (IFYC), with support from the Henry Luce Foundation.
Twenty-five faculty members will participate in this seminar, set for June 18–22 at DePaul University in Chicago, Illinois. It will be led by leading scholars Eboo Patel, founder and president of IFYC, a Chicago-based organization building the interfaith movement on college campuses; and Laurie Patton, president of Middlebury College and former dean of Trinity College of Arts and Sciences and the Robert F. Durden Professor of Religion at Duke University. The program aims to broaden faculty members' knowledge and strengthen their teaching of interfaith understanding with the development of new courses and resources.
"Strengthening the teaching of interfaith understanding at colleges and universities is a priority at a time when college enrollment - and American society - is becoming more diverse. Strengthening participation in American life with greater understanding of the distinctive contributions of different faiths is key to America's future success as a democracy," said CIC president Richard Ekman.
Commenting on Gieselman's selection to the seminar, UE executive vice president for academic affairs Michael Austin noted that she "has been a passionate advocate for interfaith understanding on our campus and has overseen a concerted effort to make the University of Evansville a welcoming environment for students of all faiths. She has a passion to help people of all faiths understand each other better. This is not something she does because it is her job; it is a job that she does because of who she is."
For more information, visit www.cic.edu/TeachingInterfaith.
Gieselman invited to serve on ordination credentialing board
Posted: April 19, 2017
Bishop Julius Trimble, resident bishop of the Indiana Area of The United Methodist Church, has invited University of Evansville chaplain Tamara Gieselman to serve on the United Methodist Indiana Conference Board of Ordained Ministry.
The Board of Ordained Ministry assists in the discovery, development, and deployment of clergy leadership, including guiding new candidates into ministry, and credentialing candidates for ministry who are prepared to be licensed, commissioned, and ordained. Gieselman's appointment begins June 2017 and continues for the next quadrennium.
R. Wayne Perkins Theology Lecture at UE set for Monday, April 3
Posted: March 14, 2017
The second annual R. Wayne Perkins Theology Lecture is set for Monday, April 3, at 7:00 p.m. in Neu Chapel on the University of Evansville campus. The event is free and open to the public, but those planning to attend are asked to register at the R. Wayne Perkins Theology Lecture web page.
This year's lecturer is the Rev. Alyce M. McKenzie, the George W. and Nell Ayers Le Van Professor of Preaching and Worship at Perkins School of Theology, the graduate school of theology of Southern Methodist University. Her lecture is titled, "Finding a Way in the Wilderness: Biblical Wisdom's Good News in a Culture of Fake News."
Clergy are invited to preaching workshops with McKenzie on Tuesday, April 4. The $50 registration fee for the workshops includes lunch and continuing education credits from the General Board of Higher Education and Ministry. Clergy planning to attend the workshops are asked to register at the R. Wayne Perkins Theology Lecture web page.
The annual Perkins Theology Lectures, sponsored by UE's Office of Religious Life, bring together religion scholars and church leaders to explore perennial theological questions about God and human flourishing. The lectures are intended to be public in nature: both furthering theological understanding and using theological insights to illuminate and interpret important features of our contemporary common life.
These lectures are made possible by the generosity of private donors and the Lilly Endowment, Inc., and are designed to generate and foster sustained theological reflection among UE students and alumni, clergy, and the larger community.
Rev. R. Wayne Perkins, professor emeritus of religion and ordained elder in the United Methodist Church, came to UE in 1966 as a faculty member in the Department of Philosophy and Religion. During his tenure at UE, he served as director of religious life, University chaplain, and chair of the department. Perkins was professor and mentor to thousands of UE students for over five decades. He advised countless students in their academic achievements and directed students in their ministry and vocational goals.
The annual R. Wayne Perkins Theology Lecture Series acknowledges his teaching and advising legacy, and honors his contribution to scholarship, the University of Evansville, the United Methodist Church, and the lives of students for over 50 years.
15th Anniversary of 9/11 Interfaith Service for Peace and Hope
Posted: September 1, 2016
The University of Evansville will host an interfaith community prayer service on Sunday, September 11, on the 15th anniversary of the 9/11 tragedy. The service will begin at 7:00 p.m. in Neu Chapel. We will share a time of remembrance, honoring those who suffer because of the events on 9/11, and we will emphasize service to others, which fosters hope and peace in the world. The prayer service is open to the campus and Evansville communities.
Students and representatives from the local interfaith community will participate in the worship service.
For more information, please contact the Office of the Chaplain at tg85@evansville.edu.
University of Evansville Awarded Grant for High School Theology Institute
Posted: July 8, 2016
The University of Evansville has received a grant of $545,107 to establish Open Table, a summer theology institute for high school youth. It is part of Lilly Endowment Inc.'s High School Youth Theology Institutes initiative, which seeks to encourage young people to explore theological traditions, ask questions about the moral dimensions of contemporary issues, and examine how their faith calls them to lives of service.
"As an institution of higher education grounded in the United Methodist tradition, the University of Evansville, since its founding, has labored to help young people think critically and theologically about their faith," said university chaplain, Tamara Gieselman. "Our proposal avows that now, more than ever, the world needs theologically astute young people who aspire to be responsible leaders in a global society."
The vision of Open Table is to empower a new generation of theologically judicious young people who can serve in their communities as those who, went out into the streets and gathered all whom they found, both good and bad, so the wedding hall was filled with guests (Matthew 22:10).
Designed by Gieselman, Open Table will begin in the summer of 2017 and intends to model Christian community on campus for up to 30 rising sophomore, junior, and senior high school students while they study key texts related to hospitality, wrestle with the theological meaning and complexity of the Eucharist, and participate in daily Christian worship with Holy Communion. Ultimately, Open Table hopes to ignite the passions of high school youth who desire to understand the dramatic narrative of the Christian tradition and its affirmation of God's call on their lives. Though ecumenical in nature, Open Table will recruit significantly from United Methodist churches, reinforcing UE's United Methodist affiliation and strengthening its valued church-relatedness.
"The goals of the Lilly Endowment and the mission of the University of Evansville are complementary and we are extremely grateful for the generosity of the Endowment," said Tom Kazee, president of the University of Evansville. "We have been fortunate to partner with Lilly in other initiatives at UE. As a Methodist-related institution, we much appreciate their support of our proposed theology institute for high school students."
UE will draw on strong, well-established, diverse partnerships to launch Open Table, including the Southwest District and the Indiana Conference of The United Methodist Church, UE's Neu Chapel Society, Temple Adath B'nai Israel, and the Islamic Society of Evansville.
The University of Evansville is one of 92 schools participating in the initiative. The schools are located in 30 states and the District of Columbia. Although some schools are independent, many reflect the religious heritage of their founding traditions. These traditions include Baptist, Brethren, Lutheran, Mennonite, Methodist, Presbyterian, and Reformed churches, as well as Roman Catholic, non-denominational, Pentecostal and historic African-American Christian communities.
"These colleges and universities are well-positioned to reach out to high school students in this way," says Dr. Christopher L. Coble, vice president for religion at Lilly Endowment. "They have outstanding faculty in theology and religion who know how to help young people explore the wisdom of religious traditions and apply these insights to contemporary challenges."
The Endowment is giving $50 million in grants to help a select group of private four-year colleges and universities around the nation to create the institutes. The grants are part of the Endowment's commitment to identify and cultivate a cadre of theologically minded youth who will become leaders in church and society.
An additional grant to the Forum for Theological Exploration will establish a program that will bring together leaders of the high school youth theology institutes to foster mutual learning and support.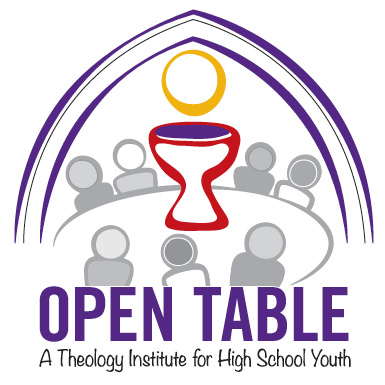 Office Phone:
812-488-2235
Office Location:
Neu Chapel