Clinical Laboratory Science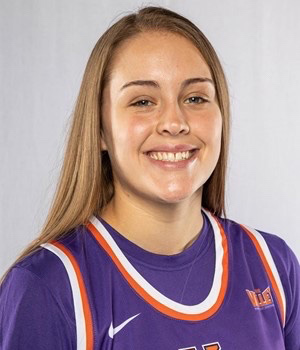 Class Year: 2023
Hometown: Bloomington, Illinois
Why did you choose UE?
I chose UE because it fit all of my wants and needs that I was looking for in a university. Because of the smaller campus size, UE has a very connected, family environment that makes me feel at home. It is also one of the only universities that offers my major, clinical laboratory sciences. I am extremely happy with my choice to come to UE and I can't wait to finish my education here as an Ace!
What is your favorite thing about UE?
One of my favorite things about UE is the academic resources provided to all students. Professors are very willing to meet with and help their students as much as they can. UE also offers free tutoring sessions for most of its science classes which is a great resource that not many universities are able to offer. Every student is also provided with an academic advisor that is there to assist you with class scheduling, post-graduation options, adding a minor, and anything else you may need during your time at UE.
Additional Information
When looking for the right college, it is very important to make a list of your wants and requirements that you can check off when visiting a university. As a clinical laboratory sciences major, I wanted a school that gave me a quality education that challenged me while also ensuring that I learn everything I need for my future career in the health field. I think that UE is a great option for health sciences majors and I hope it checks all of your boxes like it did for me.