Exercise and Sport Science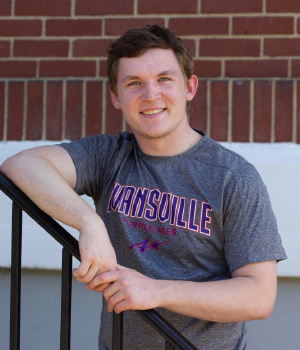 Class Year: 2022
Hometown: Boonville, Indiana
Why you chose UE?
I first found UE because I heard of the Direct Entry program offered for Physical Therapy. After visiting and meeting with students and professors within the programs I was interested I knew UE was the school for me. Then after receiving Direct Entry status it sealed the deal and I knew UE was my school.
What is your favorite thing about UE?
My favorite thing about UE is the small campus and class sizes. It is nice to have a small campus because you can get to know so many people and see them around campus all the time. The small classes are also great because I feel I can learn so much better than if I was in a larger class. I am more comfortable asking questions and the professors are always willing to meet with me outside of class if I ever need any extra help. Also, since the classes are so small you get to know your professors so much better as well. I still keep in contact with professors that I had in my first year and they even email just to ask how I am doing. So, the campus community itself is one of my favorite aspects of UE.
Any other helpful information about your major or any advice, remembering what it was like to go through the college search?
My largest piece of advice for a student deciding on colleges is to not be afraid to ask questions. Asking questions can get you the information you need and can help you make that ultimate decision on where you will spend your next 4 years. My advice for students going into the Health Sciences at UE is to get to know the professors and faculty involved. They are all great people and willing to help out in any way they can. Also, no matter which class you are in find a group of classmates for a study group. It's amazing the improvement you can get in classes just by working and studying with other students.