Communication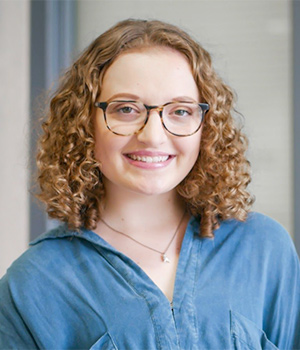 Class Year: 2020
Changemaker Brea Mullen on Her "Thought-Provoking" Experience
Curated. Thought-provoking. Unique.
Those are the words Brea Mullen used to describe her Changemaking experience at the University of Evansville. The Class of 2020 student has not only gained experience from her time at UE, but has also found a new perspective.
A curated path starts by looking back in time
With the goal of becoming a filmmaker, Mullen chose UE for its affordability and flexible curriculum that would allow her to get hands-on film experience. Pursuing a communications degree with a film cognate, she has been able to customize her curriculum to fit her goals.
"With a smaller university, you have more liberties to curate your education to specifically what you'd like to do, and that really appealed to me... [I] was able to think outside of the box using the plethora of resources they provided me with and create an education that suited my future career path."
Her transformative experience was taken even further in the ChangeLab her sophomore year, where she worked on a cross-disciplinary project telling the story of women nurses from Evansville who participated in the war effort during World War I. Mullen and her fellow students developed a feature-length documentary and a shorter series using interviews, b-roll, and archival footage and materials. The videos will be housed in the Evansville Wartime Museum as part of the WWI exhibit as well as on a website that they created.
For Mullen, this was the perfect opportunity to gain film experience.
"As a filmmaker, I was immediately drawn to this project due to its cinematic nature. We were crafting a story through the medium I will pursue after graduation, and I was compelled by the unique narrative. Hearing stories about women from over 100 years ago that originated in the place I was born was fascinating to me - this wasn't something that happened daily."
While working on the project, Mullen collaborated with students across different majors: history, creative writing, arts and more. Acting as the Visual Director on this large, cross-disciplinary team gave her the confidence and knowledge to pursue bigger projects in the future.
Thought-provoking experiences, thousands of miles apart
From a Habitat for Humanity documentary to narrative projects shot in England, Mullen was able to take that confidence and flex her creative muscles in new environments. "UE has incredible study abroad opportunities that I really found value in. I've been able to travel to Guatemala to shoot a documentary as well as study abroad for a semester at Harlaxton where I also worked on two other film projects.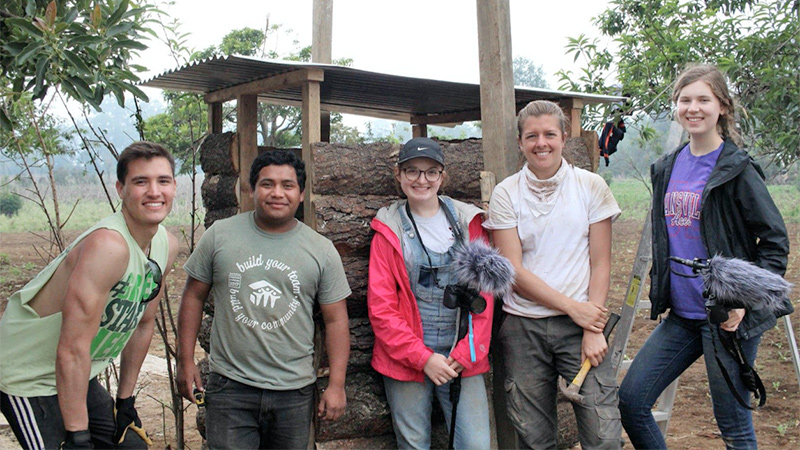 The documentary, The Guatemala Project: A Habitat for Humanity Mission, which she worked on with fellow UE student Amanda Ackerman, won a Student Emmy in 2019. Presented by the Ohio Valley Chapter of the National Academy of Television Arts & Sciences, there were a record number of entries that year from colleges, universities and high schools across the four-state region for the Student Production Award Competition. The film is also currently a Finalist in the Manchester Lift-Off Film Festival.
Being able to experience these different cultures made her realize that you can use visual media for the common good. Her ideology now is that film is a universal connector within the human experience.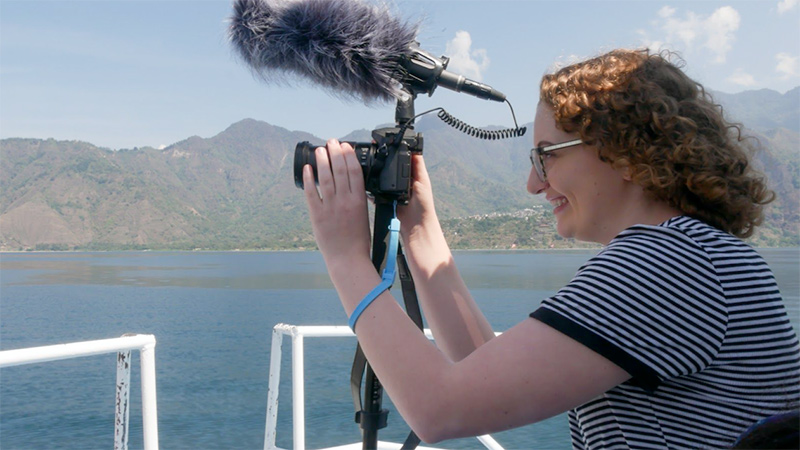 "Whether it is building empathy through a project in an impoverished countryside or creating a connection to the past to share with your community, each endeavor is a milestone in our journey to create a better space to live better lives in."
A unique perspective on how to effect change
With all of these experiences, the Changemaker opportunities at UE have provided a new way of thinking for Mullen and her fellow students, showing them that they can work together, cultivate their talents, and make their mark on the world.
"The Changemaker program has been a great chance to interact with my peers in a meaningful way — making things and putting them out into the world. There's that old saying, 'nothing changes if nothing changes,' that definitely applies here. We make projects that invite positive change. The impact this school has had on me is to prove to myself and my peers that we can work on things every single day that will make the world a better place. It shows us it is possible."
To see all of Mullen's work and follow her filmmaking career, visit breamullen.com.