Civil Engineering Alumnus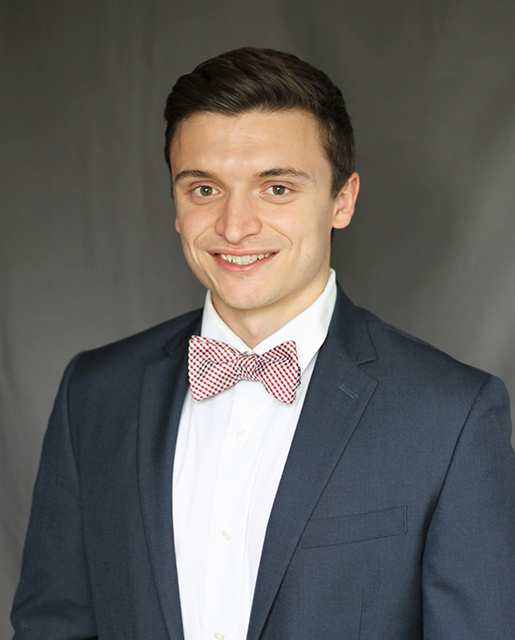 Class Year: 2021
When he was first considering the University of Evansville, Dalton Selvidge was quickly impressed with the School of Engineering and Computer Science, particularly its solid reputation and multiple national awards. During his campus tour, he thought the professors seemed to show a sincere care about students and dedicated a lot of time to them. He was also very interested in Harlaxton, as it seemed to be a life-changing experience for those who attended.
Just as he hoped to do when touring UE, Dalton spent a semester studying abroad at Harlaxton during his sophomore year. Studying with other engineering students, he was able to form lifelong friendships with several of his classmates. The experience taught him more than just the subjects of engineering and other liberal arts courses. "After traveling through Europe, I honestly feel equipped to travel anywhere, with anything, at any time," he said. "In whatever situation I was in, whether I was traveling alone or with larger groups, I learned to be content. I thank Harlaxton for that."
He highly recommends Civil Engineering students study abroad while at UE. "Every Harlaxton student hopes to go back someday and find their name written on the wall of the Manor," Dalton said. "The fact that we all dream of going back speaks volumes to the sweetness of Harlaxton. It truly was a home."
Dalton's senior year occurred during the COVID-19 pandemic, but he said the classes and student experiences remained top-notch throughout it all. "Many larger schools didn't have the resources or advantage of small class sizes to continue performing well when the pandemic arrived," Dalton said. "This simply speaks to the quality of professors that put students first the entire time."
Since graduating, Dalton has begun working as an engineering intern at Commonwealth Engineers in Evansville. He is working towards a Master of Engineering in Water Resources Engineering, so he is hoping to be a professional engineer in three years.
Dalton feels the Civil Engineering program provided well-rounded curriculum while still preparing him to enter a specialized area. "I specialized in Hydrology and Hydraulics, which meant a few extra courses in these areas," Dalton said. "Even early in this job, I have found myself frequently using exact calculations and methodology that was learned in the classroom. This was such a rewarding experience for me."
"The School of Engineering and Computer Science has fine-tuned the curriculum to prepare students for the real engineering challenges in the world," Dalton said. "UE engineers do very well on the Fundamentals of Engineering exam, which is so essential to the job. This speaks to the success of the program."
Dalton highly recommends the Civil Engineering program to anyone considering it. He says it provides a great path for those who desire a challenge and ends with rewarding job offers. "Those who are willing to work heartily will learn so much and enjoy the process along the way," he said.