Civil Engineering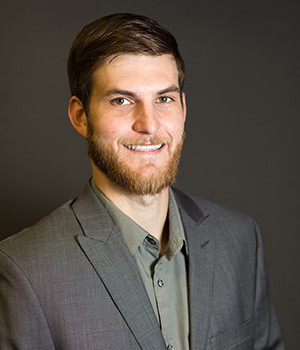 Class Year: 2012
Jarvis Hand graduated from UE in 2012 with a degree in Civil Engineering. Today he is employed with VS Engineering, Inc. where he serves as project engineer for bridges and structures. Looking back on his time as an Ace, he is thankful for his UE experience and how it prepared him for a career.
The overall structure of the curriculum path provided a well-rounded education by the time he graduated. "I have had the confidence to tackle multiple types of projects in the civil engineering discipline because of the wide variety of civil courses I took in lieu of a specialized curriculum path," Jarvis said. "There was also no indecisiveness on what classes I needed to take to graduate with an ABET-accredited degree."
Jarvis says the individual attention from professors truly sets UE apart from other schools. Other engineers he has worked with went to larger schools and found difficulties learning from teacher assistants or receiving little explanation of course material. "In my experience at UE," Jarvis said, "the professors were always available to help students bridge the gap between theory and assignments. They were all wiling to help me succeed, and that was invaluable for me to gain confidence as an engineering student."
Now close to 10 years on the job, Jarvis believes his professors prepared him for the "real world" of engineering that includes budgets, schedules, clients, and long hours. The classes were more than just formulas and calculations, he noted, and the practical applications really helped. "I never thought engineers would do much writing, but I was very wrong," Jarvis commented. "My research papers, lab reports, and public speaking, but they're all a crucial part of engineering." He says that if you can't communicate your designs to clients and the public, you will run into problems and represent the industry poorly.
Reflecting on his experiences, Jarvis loved the senior design project the most. Tasked with designing onsite retention for areas of UE's campus to separate the stormwater sewer from Evansville's combined sewer, it got him thinking about projects he may face in his career. Since then, he's actually been a part of two project teams dealing with this issue.
"The professors make the program," Jarvis said when asked why he recommends the Civil Engineering program at UE. "They consistently maintain a high level of integrity for this program, regardless of student talent or enrollment."