Mechanical Engineering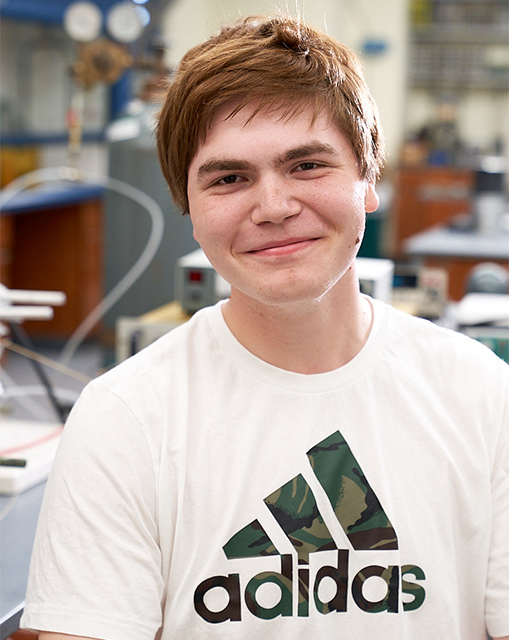 Class Year: 2024
John Stewart originally began looking at the University of Evansville because of a scholarship offer he received. He then decided to attend Road Trip, and right away he felt connected and made friends with other prospective students. Now, John is an Ace working towards a degree in mechanical engineering.
When asked what he enjoys most about the program, John said it's the "big team projects. Definitely." From the first year in the program, engineering students are divided into teams to complete hands-on design projects. Upper-classmen have the experience of project management, selecting students across all classes (freshman-senior) for their teams. John enjoyed designing and building alongside fellow students, and he says the mixture of classes allowed him to learn from upperclassmen.
"UE has such an incredible community, and there are so many resources available to you as a student," John said. That includes the opportunity to be a summer research student for the Department of Chemistry. After attending a meeting, he learned about the various projects available and realized the experience would enhance his engineering studies. John said he is appreciative of the small campus and class sizes.