Archaeology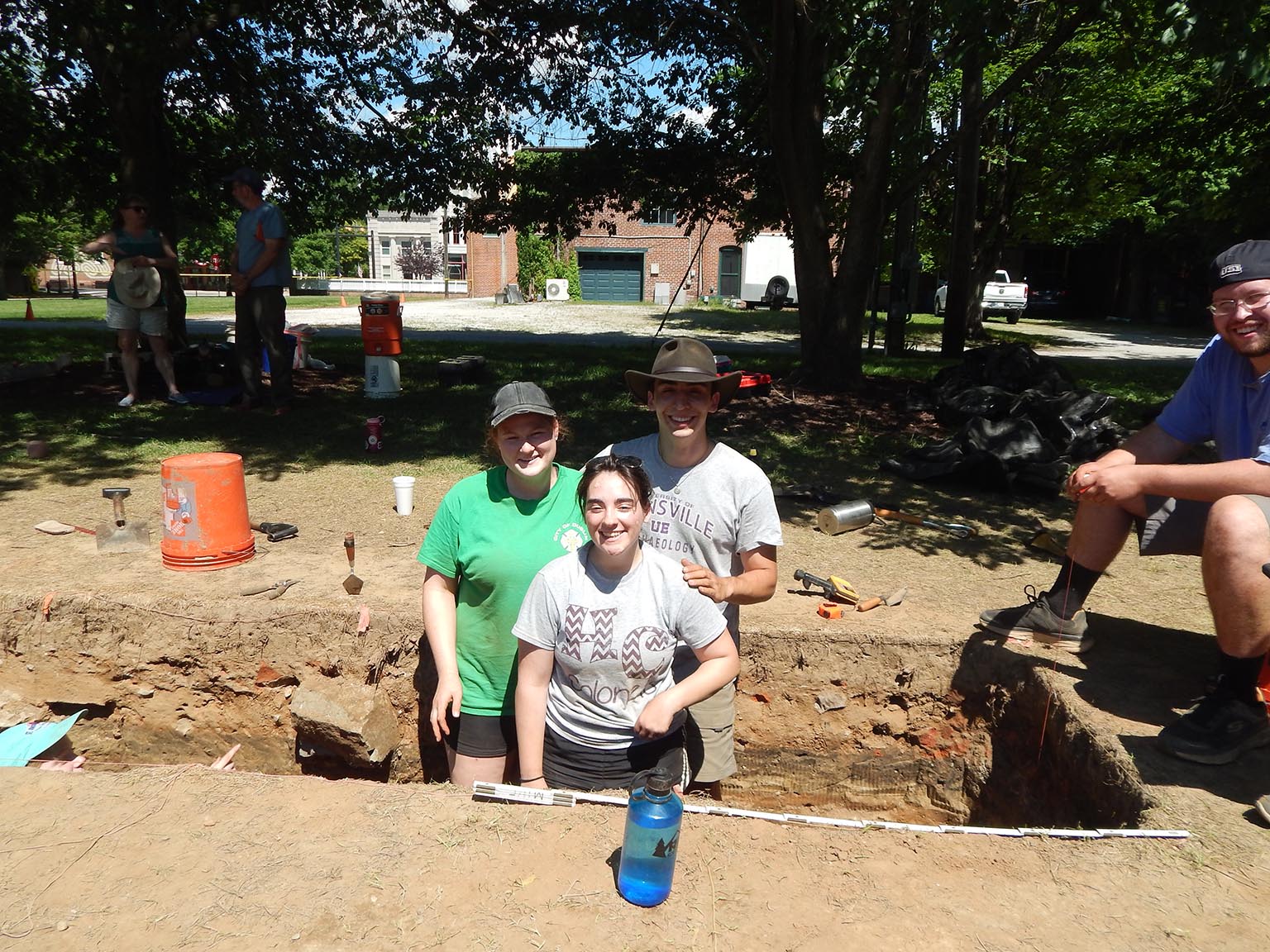 Class Year: 2022
Hometown: Henderson, Kentucky
A Broad Experience of Support and Success
Krista Parker, from Henderson, Kentucky, is expected to graduate from the University of Evansville with her archaeology degree in May 2022. After graduating, Krista plans on going into the field of cultural resource management and before possibly pursuing a master's degree in forensic archaeology. Krista chose UE because "they have a phenomenal archaeology program that supplies me with much opportunity and a great education."
Krista chose to be an archaeology major after taking an art history class in high school, which she fell in love with. "I wanted to do more than just be an art historian, so I did more research and eventually found archaeology and fell deeper in love with the field." Krista's decision has earned support from her mom, who she says "has supported me throughout my time at college and has continuously been in my corner ever since."
Beyond her academic program, Krista is also a member of several different organizations on campus, including the Society of Archaeology and the History of Art, Student Government Association, and Game Players Society.
Krista is proud to have interned at a corporation that deals with her planned field of work. "I was able to dip my toes in and get the experience that I will hopefully one day be doing as a career," she says of the opportunity.
Krista is also proud to have studied abroad at Harlaxton during her time as an undergraduate. "Getting so far out of my comfort zone while also staying focused on my coursework was such a liberating experience. I was so grateful that UE has such a fantastic program that allows for experiences like mine."
When asked about her favorite professors and classes at UE, Krista mentioned her love of anthropology classes with Dr. James Berry, professor emeritus of anthropology. "Dr. Berry was very personable and friendly, if you ever required help in his classes, he was always able to accommodate." Krista also enjoyed classes such as Roman and Egyptian archaeology, Myths of the Greeks, Death and Dying, and creative writing.
Krista believes that what sets UE apart from other universities is that "UE excels in offering so many opportunities to their students. They truly have fantastic programs that push for progress while also allowing growth and support." Krista believes that students should choose UE for the plethora of help and opportunities which they will receive to help them achieve their goals.