Public Health/Pre-PA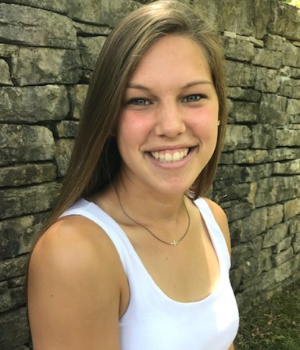 Hometown: Santa Claus, Indiana
Minor: Medical Spanish
Why I choose UE
I chose UE because it offered a small community. I came from a small town in southern Indiana and I loved having close connections to my teachers in high school. I searched for a school like UE because I wanted a good professor/student relationship. My deciding factor for UE was the BPA program. I was accepted as a direct entry into the Physician Assistant program and that was an offer I was not willing to pass up. The people that are in charge of the UEPA program are fabulous. I feel like I am a part of a huge family that supports every choice I make at UE.
My favorite thing about UE
My favorite thing about UE is the community. I feel like I know everyone I see every single day. I like having classes where I know some of my classmates. It makes studying easier and time on campus very enjoyable. All of the clubs and groups on campus are fun and inviting. It is great to meet new people through clubs that you typically would not have classes with.
Any other helpful information about your major or any advice, remembering what it was like to go through the college search?
Helpful advice I always give to incoming freshmen is that your major is not set in stone. I have changed my major once already and it did not set me back at all. It is always a good idea to come in with an open mind and explore the possibilities that any campus has to offer.