Associate Structural Team Leader – Lochmueller Group, Inc.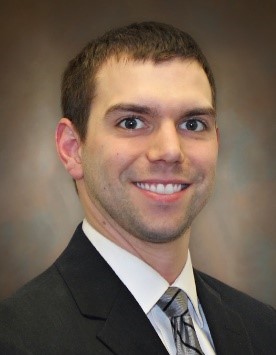 Class Year: 2021
Mark Riehle graduated from UE in 2011 with a major in Civil Engineering and minor in Engineering Management. Now several years into his career, he looks back and sees how his studies at UE set him up for success.
"This program prepared me not just with a strong curriculum but also through leadership and work ethic development," said Mark. "Outside of the engineering classrooms, the well-rounded liberal arts education was essential in honing in on my writing and verbal communication skills."
Reflecting on his time in the Civil Engineering program, Mark's favorite part was the comradery established with fellow classmates. In particular, he enjoyed working with them through extracurricular activities, including the concrete canoe and steel bridge competitions. "I believe what really sets UE apart are the small class sizes and one-on-one opportunities with the professors," he said.
Mark recommends the Civil Engineering program for several reasons, including small class sizes, professor involvement, and one-on-one professor interactions. "Anytime I had a question, my professors' doors were always open," he said. "They were willing to help in any way they could."
To the current engineering students, Mark encourages them to get involved with campus-wide activities as well as extracurricular opportunities within the department. "Don't be afraid to take on leadership roles in any capacity and get out of your comfort zone," Mark said. "As you advance in your career down the road, you will realize how much experience you gained from UE and all the opportunities it created."