Public Health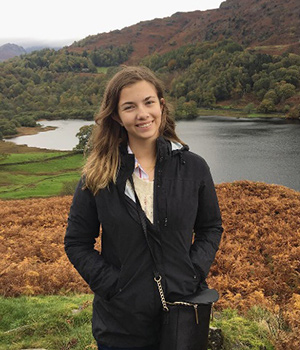 Class Year: 2021
Hometown: Valparaiso, Indiana
Why you chose UE?
When I started my college search, I knew that I wanted a place that would be small and welcoming. UE fit that perfectly for me and has truly become my second home.
What is your favorite thing about UE?
I have been able to grow and take risks that I don't think I would have taken at other universities. My professors have encouraged me to do things that I had never considered, but with their support, I felt confident to try new things. I have grown and learned important skills at UE that will benefit me for the rest of my career.
Any other helpful information about your major or any advice, remembering what it was like to go through the college search?
Your college years should be about what you want to do and what you are passionate about. Listen to other people's advice but at the end of the day, this is your degree, not anyone else's. There are a lot of career options with public health which makes it easy to find something you're passionate about with your degree.