Public Health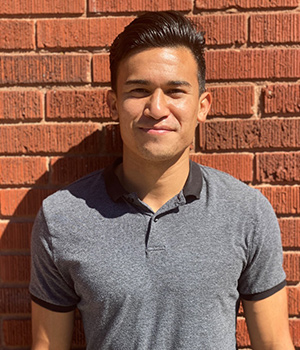 Class Year: 2022
Hometown: Gilbert, Arizona
Why you chose UE?
The main reason I chose UE was to play on the men's soccer team and use soccer as a source to receive my degree and achieve my academic goals.
What is your favorite thing about UE?
I have numerous favorite things here at UE. The one thing that I admire the most though is the focus on community here within the student body and faculty. I used to attend Grand Canyon University and my professors of larger lectures did not even know my name. Here, I can talk and meet with my professors one on one and build a strong student-professor relationship. Everyone here is so understanding.
Any other helpful information about your major or any advice, remembering what it was like to go through the college search?
I would recommend to anyone looking for schools to apply that it is important to consider what you want to get out of school. If you want to build strong and professional rapport with people other than students and more interaction between professors, small schools such as UE are a fit as I have built these with a numerous amount of my professors. I would also recommend looking into the majors of the school and checking out where the school ranks in different subjects. Lastly, look for a school that will invest time into you and not treat you like just a normal student. Here at UE, I feel valued because whenever I need tutoring, technology help, or some counseling, I know resources are here ready to help!