Public Health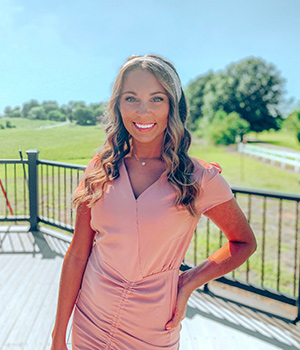 Class Year: 2022
Hometown: Petersburg, Indiana
Why you chose UE?
Before coming to the University of Evansville, anyone if you asked how to describe me would almost immediately respond with either a homebody or quiet. I wasn't interested in attending social events even though I was a part of several organizations with my friends. When it came to the decision of where I was going to continue my education it was a very emotional time. Nearly all of my peers were choosing to go to a similar school that I had no interest in attending. As I continued looking I stumbled upon the University of Evansville. It was not only close to home and had the program I was interested in, but it was also small enough to where I knew I would be able to recognize faces throughout the day which was comforting.
What is your favorite thing about UE?
As I took a leap of faith to go to the school where I knew absolutely no one I quickly realized my initial opinions of the campus community life were right. Hardly do I ever find myself having a meal alone or walking to the gym or a class without bumping into someone I at least recognize. Seeing the welcoming smiles of those I pass by in the hallways and on the street is one of my favorite things about the University of Evansville. I now enjoy attending all of our campus's wonderful events such as sporting events, philanthropy nights, and cookouts. Each week I can feel myself grow as an independent and determined individual and my friends and family notice as well. Something about the University as a whole takes these kind souls and turns them into confident and brilliant leaders for future generations to look up to. I am very proud to be a part of an organization that does so.
Any other helpful information about your major or any advice, remembering what it was like to go through the college search?
I would like to advise anyone joining the health field, no matter what specification, to keep an open mind. It is not uncommon to change one's mind whether it is your first or your third year in college. I began as an athletic training student and soon realized I was meant to work in the public health field instead. Either way, my end goal has always been to hopefully earn a spot in a physical therapy program. For some, graduate school may be seen as an impossible goal, but with the help of professors, advisors, and peers I believe anyone has the tools to reach that goal. Having to make a major decision in one's life at such a young age is most definitely daunting, but I believe everyone who attends the University of Evansville gains the ability to turn that fear into motivation. The students here not only strive for greatness, but they do so with grace.