Biology and Chemistry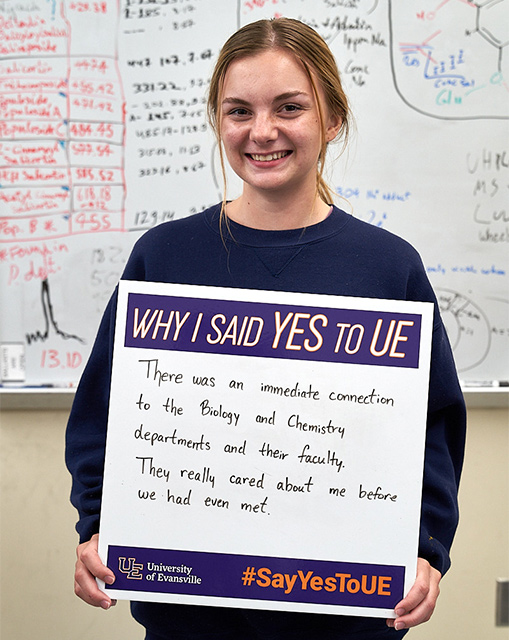 Class Year: 2024
A native of Kansas City, Missouri, it was a postcard in the mail that first sparked Samantha's interest in UE. After she indicated her hopes to study biology and chemistry, she began to receive personalized letters from the faculty and learned more about the program.
"The faculty were so personal and just really made my college decision an easy process," Samantha said. "They answered all my questions before I even became an official student."
Now part of the programs, Samantha says the opportunities in both departments are second to none. From the first semester at UE, students are gaining experience in the lab and working with a wide array of equipment and chemicals. Samantha says this is a huge advantage to the programs.
"I have friends who are studying biology or chemistry at other schools, and I was working in the lab early on while they were still in the classroom," Samantha said. "Here at UE, I am a rising sophomore and already being exposed to research and internship opportunities."
Samantha says the small campus allows her to be very involved with clubs and academics. She also got to know her professors early on, which has created a unique, personalized learning experience.
Before graduating, Samantha plans to spend a semester studying abroad at Harlaxton College.
"My parents did meet at Harlaxton, after all," she said. "So obviously I have to visit it for myself!"