Public Health (combined bachelor's and master's program)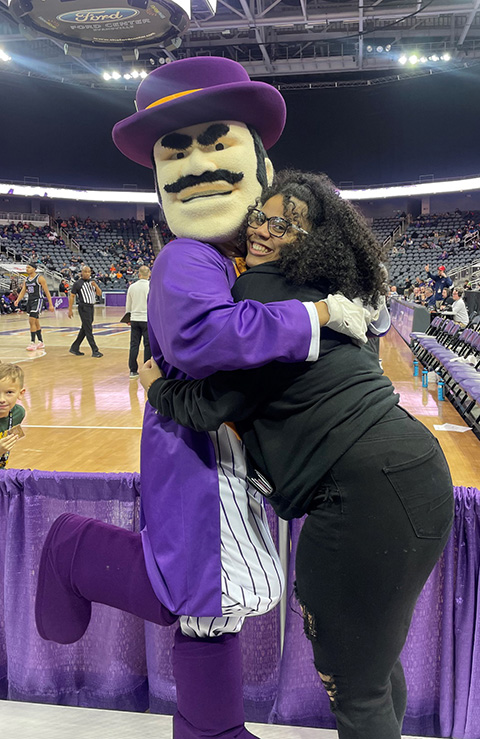 Class Year: 2025
Hometown: Indianapolis, Indiana
What activities or organizations have you been involved with at UE? How have these impacted your college career?
Throughout my time at UE, I have been a Resident Assistant, President of Ace Scholars, Vice President of the Black Student Union, a Fellows Scholar, and part of Embrace (the student-run marketing and communications firm). The organizations I am involved in have helped me meet people who share similar interests and create genuine friendships. My involvement on campus has also impacted my networking ability and improved my soft skills. When interviewing for internships, many companies have been impressed with the experiences I have gained with my involvement on campus.
How has your program shaped and prepared you for a future career?
Being part of a small Public Health program helped me form closer relationships with my professor and classmates, which has led to opportunities for internships, presentations, and enrollment in the 4+1 master's program.
How has UE been affordable for you?
I have been able to afford UE by being a Fellow Scholar. The Fellow Scholars Program allows Black and Latinx students to attend the University of Evansville tuition-free. This program influenced me to attend the University of Evansville because it allowed me to focus on academics the most without having to stress if I would be able to pay for school.
How has the Ace Scholars group helped/impacted your UE experience?
Ace Scholars has been a valuable resource for me on campus. As a first-generation student at a prestigious private University, I was initially concerned about finding a sense of community. However, Ace Scholars has connected me to a wealth of resources, including study tips, filing the FAFSA, and course planning. Additionally, the emotional and academic support provided by Ace Scholars has been instrumental in my success as a student.
What advice would you share with incoming students?
Get involved. When you join different organizations that share similar interests or passions, you will be exposed to various resources, and it will help you find your people. Creating a support system and having the ability to find various campus resources will make your college journey so much smoother.