French Education Major, TESL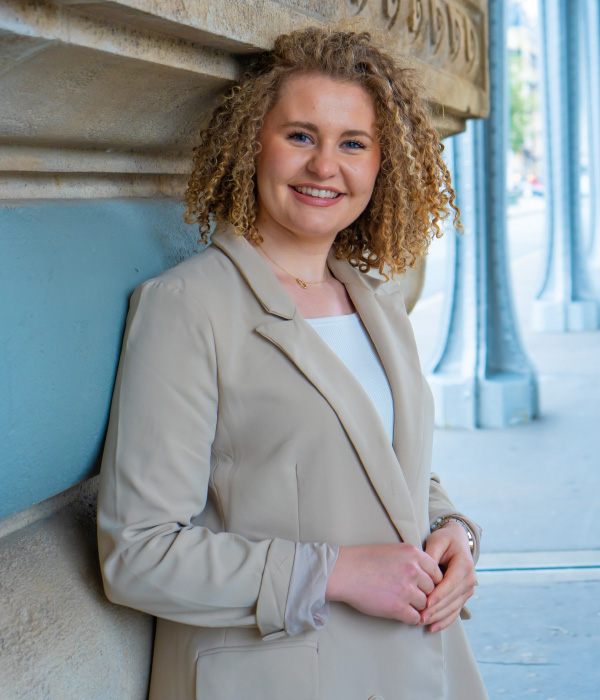 Class Year: 2022
"My language-learning journey commenced as a freshman in high school when I decided to study French as my foreign language elective. I fell in love with foreign languages after having taken two school trips abroad in 2015 and 2017. With a strong love for languages as a senior in high school in 2018, I decided to challenge myself and take a German course online along with my French course. I knew I wanted to pursue studying languages after high school, so I chose to study French at the University of Evansville. UE was the perfect fit for me because I loved the small class sizes and the family-like atmosphere on campus. I value education, and the rigor of UE challenged me and allowed me to grow as a student and as a person.
My four years at UE were unconventional due to COVID-19. Switching to online-learning and losing the opportunity to study abroad were not desired; however, my language-learning journey did not halt. With the support of Dr. Pleasant and my French professors, I was able to graduate in four years.
Due to the connections I have made, the opportunities I have received, and the degrees I have earned in French Education and Teaching English As a Second Language (TESL), I will share my passion for languages with students as I begin my teaching journey. Traveling abroad in high school propelled my language-loving journey and led me to study German. Studying languages at UE led me to where I am today—a high school German teacher! UE has opened so many doors for me, so I will be forever thankful that I chose the University of Evansville."