Chair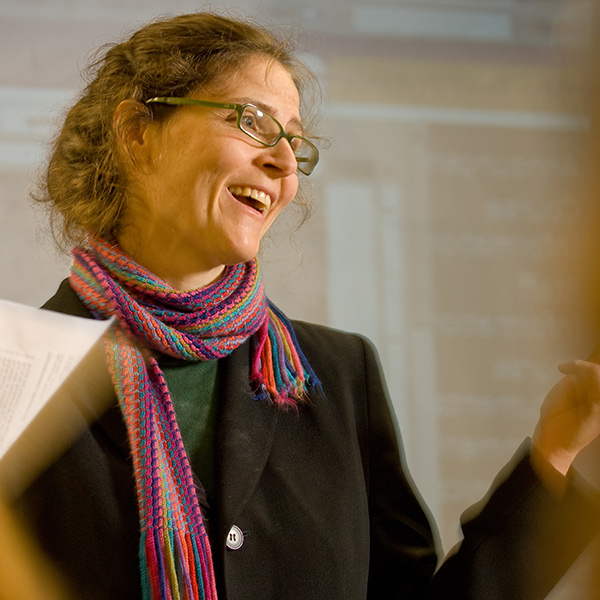 Dr. Lesley Pleasant
Professor of German

Room 355, Olmsted Hall
812-488-2967
lp84@evansville.edu

Lesley C. Pleasant received her BA in German Studies from Dartmouth College and an MA and PhD in German Literature from the University of Virginia. She teaches all levels of German language, literature, and culture, as well as International Film, First Year Seminar, and the senior capstone course for language majors. Her research interests include 19th - 21st century German theater/drama (Büchner, Heiner Müller, Franz Castorf), the divided Germany (Sarah Kirsch, Christa Wolf, Wende texts and films), film (especially diasporic cinema), the image of the US in German literature and film, as well as Animal Studies and Environmental Humanities.
Faculty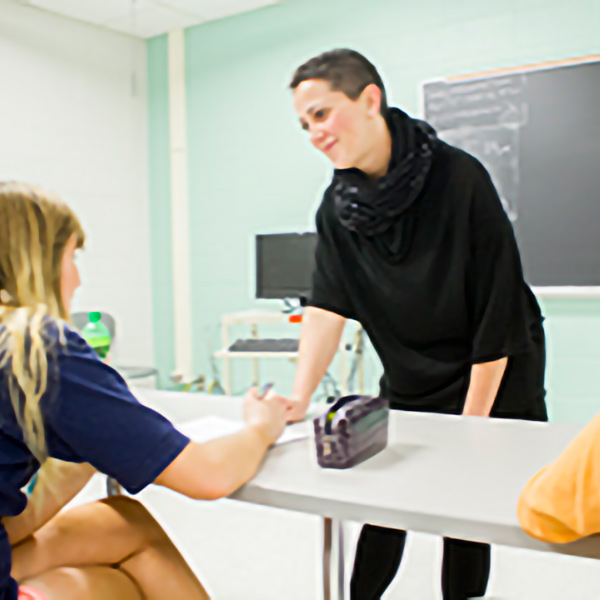 Dr. Lorena Andueza
Associate Professor of Spanish
Program Director of International Studies

Olmsted Hall, Room 360
812-488-2174
pa55@evansville.edu

P. Lorena Andueza has a PhD and a MA degree in Hispanic Linguistics from The Ohio State University. She also earned a bachelor's degree in Hispanic philology in University of Deusto (Spain) and a master's degree from the University of Antonio Nebrija (Spain) in teaching Spanish as a second language. Her research centers on Hispanic Pragmatics, Semantics, and Syntax. She teaches Spanish and Hispanic Linguistics courses in the foreign languages department, and courses in Language Acquisition and Methodology in the department of education. She is also
program director of International Studies
.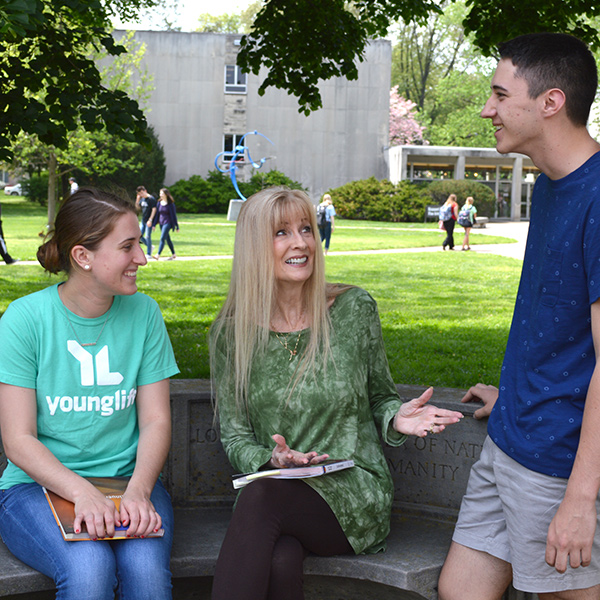 Dr. Cindy Crowe
Assistant Professor of Spanish

Room 352, Olmsted Hall
812-488-1029
cc109@evansville.edu

Cindy Crowe, a native of Evansville, received her bachelor's and master's degrees from UE. She additionally holds a doctorate degree as well as a professional, life license in Spanish. Previously she taught English at a state business college in Mexico and worked as a language trainer for global businesses. Her research and teaching interests include the individual and societal advantages of foreign language learning, factors that influence students' choice of major, Mexican immigration and Chicano influence in the US, community engagement pedagogies, and servant leadership. She serves on the board of directors for two nonprofits and is the local coordinator for the national Wreaths Across America project to honor veterans.
Dr. Diana Rodríguez Quevedo
(she/her/hers)
Associate Professor of Spanish
Director of the Eykamp Center for Teaching Excellence

Schroeder School of Business Building, Room 58
812-488-2457
dr130@evansville.edu

Diana Rodríguez Quevedo received her PhD in Spanish – Latin American Literature from the University of Toronto. Prior to coming to the University of Evansville, she taught at the University of Toronto and was a Visiting Assistant Professor at Virginia Polytechnic Institute and State University for one year. She has taught a wide variety of courses that include elementary to advanced Spanish, Latin American culture and civilization, Spanish conversation, business Spanish, and Latin America literature. Her research focuses on non-canonical texts of Latin America, such as testimonio narratives and songs. Her dissertation examined texts dealing with the phenomenon of forced internal displacement in the 20th and 21st centuries in Colombia.
Emeritus Faculty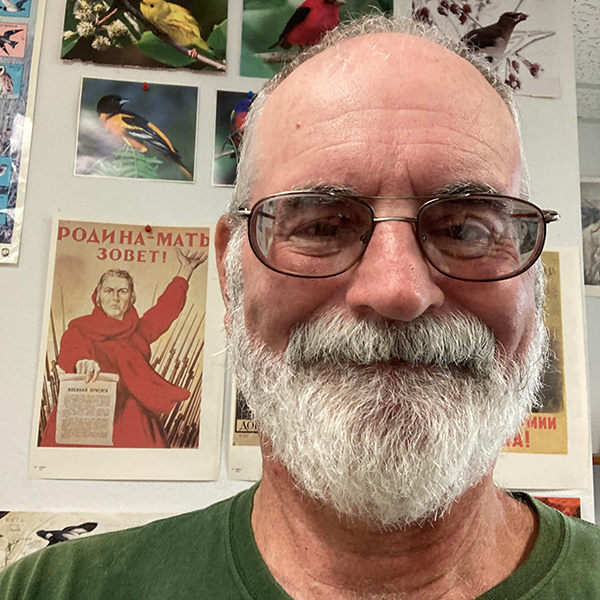 Dr. John Meredig
Emeritus Assistant Professor of Russian and German

Dr. Meredig recently retired after 25 years of teaching Russian and German at UE, but he just couldn't stay away.
Staff
Mrs. Marisa Patterson-Knox
Administrative Assistant for Foreign Languages and Cultures and Archaeology

812-488-2165
mk52@evansville.edu

Office Phone
812-488-2165

Office Email
mk52@evansville.edu

Office Location
Room 350, Olmsted Administration Hall