Clinical Laboratory Science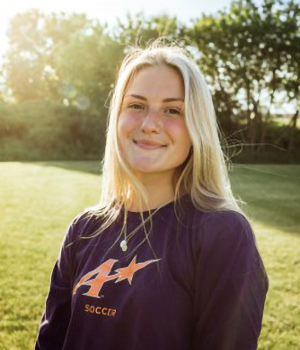 Class Year: 2024
Hometown: Hartford, Wisconsin
Why did you choose UE?
I chose UE, because the small size creates a close-knit community, where students are able to really get to know their peers and the faculty. The campus has a unique character that can't be found anywhere else. UE also has an awesome physician's assistant program that I wanted to be a part of, and I knew that the competitive academic program would give me the tools I needed to meet my goals!
What is your favorite thing about UE?
My favorite thing about UE is the people. The students, faculty, and staff are all so inviting. The professors are excited to teach, and the enthusiasm creates an environment where all students can reach their full potential.
Any other helpful information about your major or any advice, remembering what it was like to go through the college search?
Remember that there are a variety of majors that can get you to the same end goal, so choose a major that best suits you and your interests!