Clinical Assistant Professor of Education
Alison Jones, EdD, is a Clinical Assistant Professor and Co-Chair for the School of Education. She teaches a variety of classes, but her primary responsibility is working with the Secondary Education majors. Jones also helps students get hands-on experience by pairing them with schools around the area for early classroom exposure.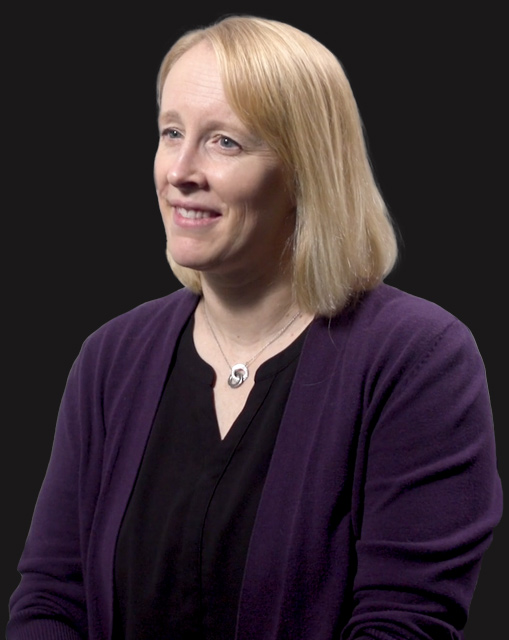 Clinical Assistant Professor Alison Jones is a faculty member in UE's School of Education whose compassion and dedication embodies the spirit of devotion that is brought to our aspiring educators every day. Whether Jones is writing a grant proposal to combat learning loss during COVID, researching teacher burnout for her dissertation, or training area teachers in Google Workspace for Education, Jones' ability to lead by example expands outside of the classroom and sets the stage for what her current students can accomplish. Jones stays current in the field of education and shares her experiences with her students, enhancing their understanding of lifelong learning and the influence it has on young minds.
Jones' current research has been conducted in large part for her dissertation, which she is working on in anticipation of receiving her doctorate in educational leadership with a focus area of curriculum and instruction from the University of the Cumberlands. Her research concentration of teacher burnout – specifically online teachers versus face-to-face teachers – is a topic that will not only aid her as a student in her doctorate program but will also help in her teaching as she prepares future educators entering their careers.
Jones and her colleagues in the School of Education have been working closely with local teachers on a professional development opportunity made possible by the GEER Grant that was awarded to UE's School of Education in August 2020. One arm of the grant allowed the School of Education to provide professional development through Google Workspace for 800 area teachers. While helping these educators, Jones and her colleagues were able to collect pre- and post- data focused on the effects of the training.
The enthusiasm that Jones shares with students, faculty, and the community is contagious, and it stems from a full circle element provided by others in her field. Thanks to the teamwork and camaraderie found in UE's School of Education, faculty members like Jones and aspiring educators alike feel the positive impact they are making and will continue to make in the future.
Jones sums this sentiment up in this description, "When you are teaching aspiring educators, their excitement and passion for what they are going to do when they finish school is infectious. It kind of shifts your mindset on what education is, and it's invigorating. It makes you excited about the future of education."