Athletic Training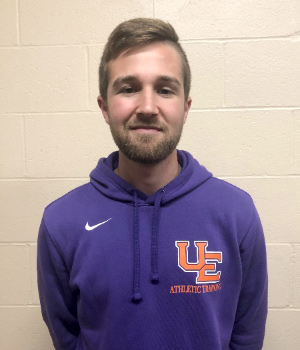 Class Year: 2022
Hometown: Washington, Indiana
Why you chose UE?
I chose UE because it was the closest school to my hometown that had a really good AT program and also a highly recommended PT grad program.
What's my favorite thing about UE?
I love how close I have gotten with my professors since the classes are so small. The faculty and staff here are some of the most genuine people around and they only want the best out of each person.
Any other helpful information about your major or any advice, remembering what it was like to go through the college search?
Learn how to manage your time well before you get to college. Organization and time management skills are two huge aspects to college-level success. If you know coming in that you aren't great managing your time, work on that immediately and your college experience will be much more enjoyable.