Public Health / Pre-Physician Assistant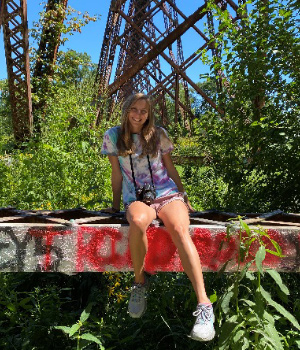 Class Year: 2022
Hometown: Greencastle, Indiana
Why you chose UE?
When I visited UE for the first time, I noticed how much the people here care for each other. Everyone cares for one another, the faculty, staff, and students. They care about your success and about your general well-being. There is just a wonderful community here and that really makes a difference on the experience here. The longer I'm here, the more that I feel that this is true. The relationships I have built at UE are what get me through the hardest days.
What is your favorite thing about UE?
My favorite thing about UE are student organizations and how involved you can get. There are a lot of really great organizations that put on excellent events. These events can be fun or educational or both, providing lots of entertainment opportunities.
Any other helpful information about your major or any advice, remembering what it was like to go through the college search?
My advice for searching for a college is choosing a place you know will make you happy. You want a place you know you can call home for 4 years. And when trying to decide a major, think of the things that you're passionate about and that you can make a career out of. Something you know will fulfill your life.