Elizabeth (Beth) Bosecker
Environmental Science with minors in Biology and Chemistry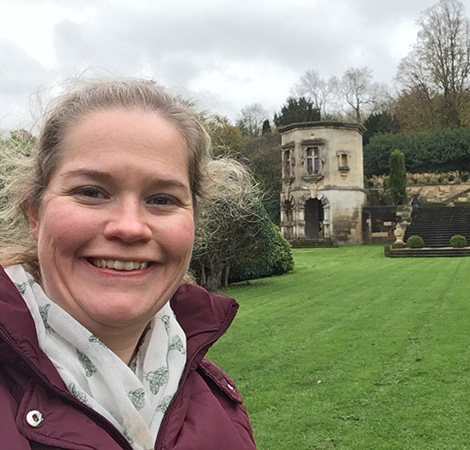 Class Year: 2007
Management Analyst, United States Fish and Wildlife Service – Washington, DC
What impact did your UE education have on your career path?
UE showed me that Environmental Science is a great degree that leads to wonderful jobs. I have now worked for two federal agencies: the United States Environmental Protection Agency (as a biologist and physical scientist) and the United States Fish and Wildlife Service (as a management/budget analyst). My background at UE, as well as my graduate degrees at Indiana University's School of Public and Environmental Affairs, prepared me well for working at both of those government agencies.
What advice do you have for current UE students?
Be open to the possibility of a change of path. I came in as a Biology major, thinking I wanted to go to medical school. But once I got to UE and met Dr. Hochwender, Dr. Brenneman (now retired), and Dr. Kaufman, I got to know the classes and myself a little better and was happy that I changed to Environmental Science.
How did your undergraduate experiences prepare you for a career?
I was fortunate enough to have several beneficial experiences at UE. I was able to do an undergraduate research project in upstate New York, and as a result, get published with Dr. Hochwender. I also completed an Environmental co-op at Toyota Motor Manufacturing Indiana, where I learned about most of the environmental laws and regulations over the two semesters and summer that I worked there.
Right after graduating, I worked through the Student Conservation Association on a National Wildlife Refuge in South Texas, doing GIS vegetation mapping. These experiences would not have been possible if I had not come to UE. All my classes were useful and great, but I especially enjoyed my botany and mycology classes with Dr. Brenneman and any class with Dr. Hochwender.
What else did you appreciate about UE?
One thing that I loved so much was going to Harlaxton and not missing a beat in my studies. It was such a wonderful opportunity for me to grow and travel. I will always cherish that time. Also, I enjoyed the small class sizes at UE and the ability to build solid friendships with my classmates and my professors, which continue to this day.