Public Health, BS/MPH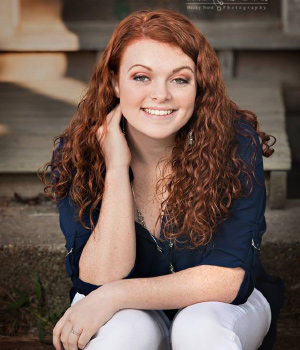 Class Year: 2020
Hometown: Tennyson, Indiana
I am a junior in the 4+1 program for the degree in public Health-health policy, from Tennyson, IN. I will be graduating in May 2020 but will return in Fall 2020 to finish my masters degree. For the polos, I will probably need a Large but if i could try them on that would be great!
I first went to UE for the small school and warm environment I felt when I visited. I felt like I was home when I came and visited four years ago. I graduated from a very small high school and knew that I needed to go to a smaller university in order to succeed. I always knew that UE was the university for me, especially after I got my scholarship and they awarded me way more than any other school was offering. It made me feel like they wanted me to go there just as much as I wanted to attend.
I fell in love with UE during my freshman year when I was struggling in some of my classes and I went to meet with my professors. They made me feel comfortable and explained the material in a manner that I could understand. I knew that I was not just a number and that they genuinely cared about my success. Each professor that I have had in my last three years has listened to my concerns and pushed me to do things I never expected myself to do. For example, making the Dean's List the last two semesters would have never been possible without the help of my amazing professors pushing me to do my best!
The number one thing I love about UE is that I am very involved on campus, which is something I do not think I could say if I went to a bigger university. I am apart of the Public Health Student Association, National Society for Leadership and Success, College Mentors for Kids and Alpha Omicron Pi. Each organization helped my shy freshman self to come out of her shell and be the person I am today. I am grateful for UE and I am excited to continue my education in the masters program next year!