Exercise Science and Pre-Physical Therapy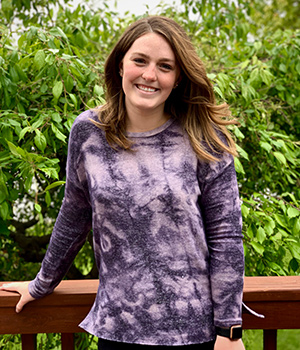 Class Year: 2022
Hometown: Avon, Indiana
Why you chose UE?
I chose UE because it is a place that would challenge me to be the best version of myself while still being me. The university's professors and faculty combine high-quality educational materials with great teaching tactics to give students an education unlike any other. From the second I stepped on campus I knew this place would be my new home away from home and would give me the best opportunities in life.
What is your favorite thing about UE?
My favorite thing about UE would have to be the amazing family I have created over the course of my years here. I came to UE knowing no one and through the small classroom sizes and caring professors within the SHS I have gained friends and colleagues for a lifetime.
Any other helpful information about your major or any advice, remembering what it was like to go through the college search?
A piece of advice I would give to incoming students is to push yourself to try new things and participate in whatever you can. You never know where these small opportunities could lead you or the people they could connect you with.