Clinical Laboratory Science and Music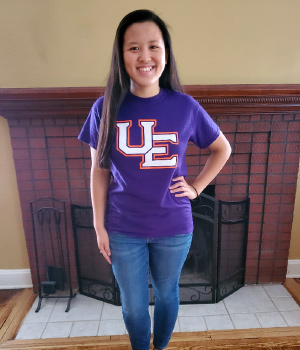 Class Year: 2024
Hometown: Evansville, Indiana
Why did you chose UE?
Hi! My name is Olivia, and I am a pre-physician assistant clinical laboratory science and music double major from Evansville, Indiana. I chose clinical laboratory science with UE's School of Health Science because it ties the awesomely fascinating fields of science in with the laboratory side of the medical field, and it is also an excellent undergraduate major to prepare for the physician assistant graduate program. I am also pursuing music because it has been such an important part of my life for so long, and I could not see myself not studying it as a major in college.
What is your favorite thing about UE?
I ultimately chose the University of Evansville because its campus felt so much like home from the moment my visit began. In addition to this, all of the professors, admissions counselors, and students whom I was able to meet were so warm and welcoming every step of the way. My favorite part of UE is how close everyone is - we are truly a family here at the University of Evansville! I especially like having classes that are smaller in size than those at larger universities because they enable us to have more interactive experiences with other students, our professors, and the course material itself.
Any other helpful information about your major or any advice, remembering what it was like to go through the college search?
For students searching for their potential college, I only have one piece of advice - follow your heart and choose whichever school makes you feel welcomed and accepted. I know from experience that the college search is very scary, and it can be difficult to choose where you will complete the next stage of your life. Visit all the colleges you are interested in and choose the one that feels like home - you will know where you belong! :)