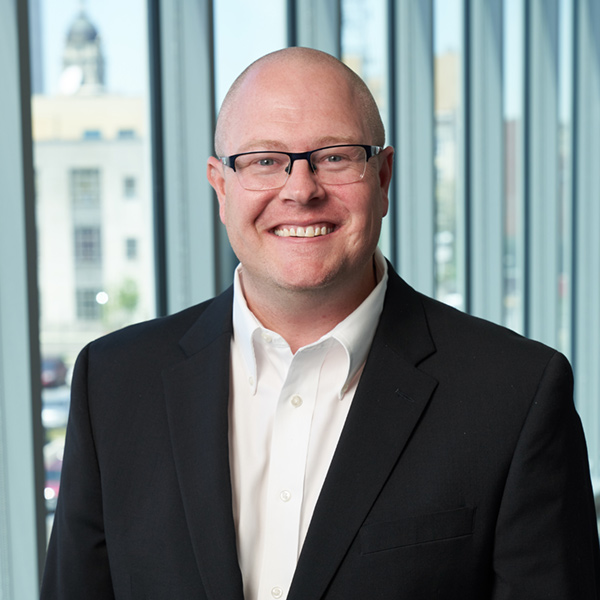 Andy Lampkins
, PhD, PharmD
Department Chair / Associate Professor / Physician Assistant Science

Stone Family Center for Health Sciences, Room 3025
812-488-2356
al207@evansville.edu

Specializations
Synthetic Organic Chemistry
Drug design/discovery
Medicinal Chemistry
New Reaction Development
Community Pharmacy
Degrees
Pharm. D. - Butler University
Ph.D. - University of Florida
Research Interests
Dr. Andy Lampkins joined the faculty at the University of Evansville in 2013 as the G. Richard and Rita '59 Eykamp Endowed Chair in Chemistry. Prior to coming to UE, he held positions as a Walther Cancer Institute Postdoctoral Fellow at the University of Notre Dame, and was a faculty member at Samford University. Dr. Lampkins' research interests span molecular synthesis, new reaction development, and drug design/discovery. Specifically, his group uses organic chemistry as a tool to solve problems in medicine. Current project areas in his laboratories include: 1. the discovery of structurally novel beta-secretase inhibitor prodrugs for the treatment of Alzheimer's disease, 2. synthesizing biologically-active amino acid-derived natural products using atom-economical multicomponent reactions, and 3. the development of "smart" therapeutics that can target, detect, and treat disease simultaneously.
Selected Publications
Roscoe, M. S., Lampkins, A. J., Harper, S., Niemeier, G. "Heart Failure: A Dynamic Approach to Classification and Management", Clinician Rev. 2018, 28 (5), 32-43.

Worth, A. C.; Needham, C. E.; Franklin, D. B.; Lampkins, A. J. "Facile Synthesis of Lipophilic d-Amino Acid Conjugates from 4-Alkoxy-Dithionaphthoic Acids", Synth. Commun., 2012, 42, 2694-2706.

Souder, J. P.; Evans, Z. M.; Driver, J. A.; Pozzo, E. J.; Lampkins, A. J. "Synthesis of Chiral Iodo-N,O-Acetonide Aminal Scaffolds via an Efficient Cascade Reaction of Amino Acid-Derived Epoxides", Tetrahedron Lett., 2011, 52, 6908-6910.

Smith, B. A.; Akers, W. J.; Leevy, W. M.; Lampkins, A. J.; Xiao, S.; Wolter, W.; Suckow, M. A.; Achilefu, S.; Smith, B. D."Optical Imaging of Mammary and Prostate Tumors in Living Animals using a Synthetic Near Infrared Zinc(II)-Dipicolylamine Probe for Anionic Cell Surfaces", J. Am. Chem. Soc. 2010, 132, 67-69.

Lampkins, A. J.; O'Neil, E. J.; Smith, B. D. "Bio-orthogonal Phosphatidylserine Conjugates for Delivery and Imaging Applications", J. Org. Chem. (Featured Article) 2008, 73, 6053-6058.

Lampkins, A. J.; Li, Y.; Al-Abbas, A.; Abboud, K. A.; Ghiviriga, I.; Castellano, R. K. "Assessable Consequences of Donor–s–Acceptor Interactions in b-Aminoketones", Chem. Eur. J. 2008, 14, 1452-1463.

Lampkins, A. J.; Abdul-Rahim, O.; Castellano, R. K. "Remote Asymmetric Induction About a Crowded Aromatic Core", J. Org. Chem. 2006, 71, 5815-5818.

Lampkins, A. J.; Abdul-Rahim, O.; Li, H.; Castellano, R. K. "Enhanced Small-Molecule Assembly through Directional Intramolecular Forces", Org. Lett. 2005, 7, 4471-4474.