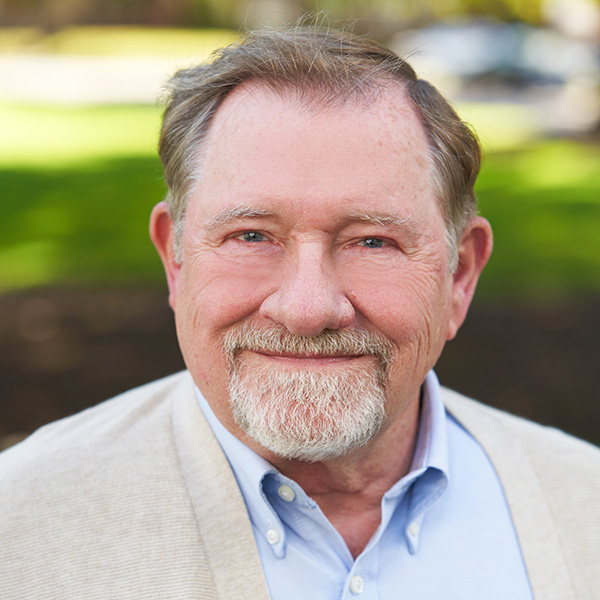 Dr.

Bruce Mabis

Clinical Assistant Professor of Computer Science


Room 259, Koch Center for Engineering and Science
812-488-2667
bm339@evansville.edu


PhD, Vanderbilt University

Dr. Bruce Mabis has lived in Evansville for the last 46 years. He started teaching Computer Science at UE in 1975. Dr. Mabis has taught at UE and three other universities all in the tristate area. He received his PhD in Computer Science from Vanderbilt University in 1992, specializing in software engineering. Away from academics he enjoys time with his wife, three sons, and three grandkids. In his spare time he finds a little time to do things like cut firewood and perform magic whenever he gets the chance.
Education
PhD Vanderbilt University, Nashville, TN, Computer Science, 1992
M.S. University of Evansville, Electrical Engineering, 1990
B.S. Capital University, Physics, 1971
Previous Experience
University of Evansville 1975 – 1990
Kentucky Wesleyan College 1996 – 2001
Brescia University 2006 – 2010
University of Southern Indiana 1992 – 2019
Publications
Druffel, Larry and Bruce Mabis, "Analysis of Hueristics for Tree Oriented Boolean Minimization Algorithms," Proceeding of the ACM Southeast Region Conference, 1974
Mabis, Bruce and Stan Hu, "The Restructuring of an Introductory Assembly Language Course," Proceeding ACM Computer Science Conference, 1977
Hu, Stan and Bruce Mabis, "Four Phases of the Computer Science Life Cycle," Proceeding Acm Computer Science Conference, 1977
Mitchell, William and Bruce Mabis, "Implementing a Computer Science Curriculum Merging Two Models," Proceeding of ACM SIGCSE Ninth Technical Symposium on Computer Science Education, 1978
Mabis, Bruce, "Modeling and Simulation in a Data Processing Environment," Tenth Annual Pittsburg Conference on Modeling and Simulation, 1979
Dassel, Karen and Bruce Mabis, "A Model of Traffic Intersection, Speed and Accident Rate," Eleventh Annual Pittsburg Conference on Modeling and Simulation, 1980
Mabis, Bruce, "Resource Allocation for Engineering Schools: A simulation," International Conference on Cybernetics and Society, 1980
Mabis, Bruce and Chris Brown, "The Use of Ada-like Language Subsets in an Introductory Programming Course," The Second Eastern Small College Computing Conference, 1987
Mabis, Bruce, A Finite State Machine-Based CASE Environment, PhD Dissertation, Vanderbilt University, 1992
Mabis, Bruce, User's Guide to DeepCNet at USI, University of Southern Indiana, 1996
Mabis, Bruce, Fundamentals of Computer Architecture or An Introduction to Computer Hardware, self-published course text, Kentucky Wesleyan College, 1996
Mabis, Bruce, "A Nontraditional Systems Analysis Design: A Case Study," Midwest Instruction and Computer Symposium, 2005