The library will be closed and available "online only" until further notice. For help, email library@evansville.edu or call 812-488-2482.
Because of this closure, the Interlibrary Loan department is no longer able to request physical materials. We are still committed to providing resources. At this time, we can continue to request chapters or journal articles for you. Please use the book chapter/article request forms in Quill to request materials.
These videos show how to use Quest (the library catalog + discovery tool) and Quill (the ILL portal) to find, request and manage your information needs:
When using Quest from off-campus, we strongly encourage you to sign in as all access options are displayed. Clicking a full text link from Quest will require you to log into the proxy server. As you already have a barcode, this shouldn't be an issue. If you need a barcode, email library@evansville.edu.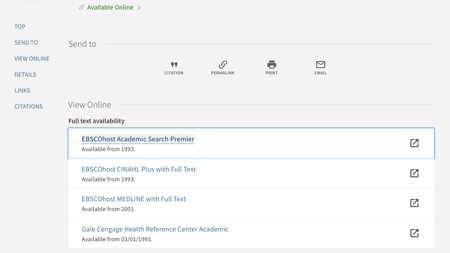 An article found in Quest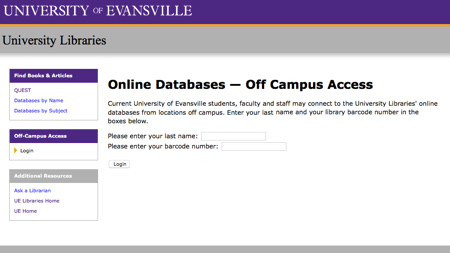 Proxy Server Login
Hours
May 4 – July 25, 2020
CLOSED