Article Detail
Changemaker Challenge Winners Receive Scholarships
Posted: Wednesday, January 25, 2023
High school students throughout the tri-state were awarded significant scholarships on Tuesday at the University of Evansville's ninth High School Changemaker Challenge, sponsored by Toyota Indiana.
The challenge is designed to motivate young people to take a leading role in identifying and solving challenges in the world through innovation and creativity.
UE has committed more than $1 million in scholarships to winners of this competition since its inception. Those who choose UE as their college destination will each receive four-year scholarships as listed below:
1st place: Full tuition
Heroes Among Us: Tyler Myers (Evansville Day School)
Summary: Heroes Among Us is an interactive app that will equip schools with a curriculum that allows them to educate kids about sensory needs.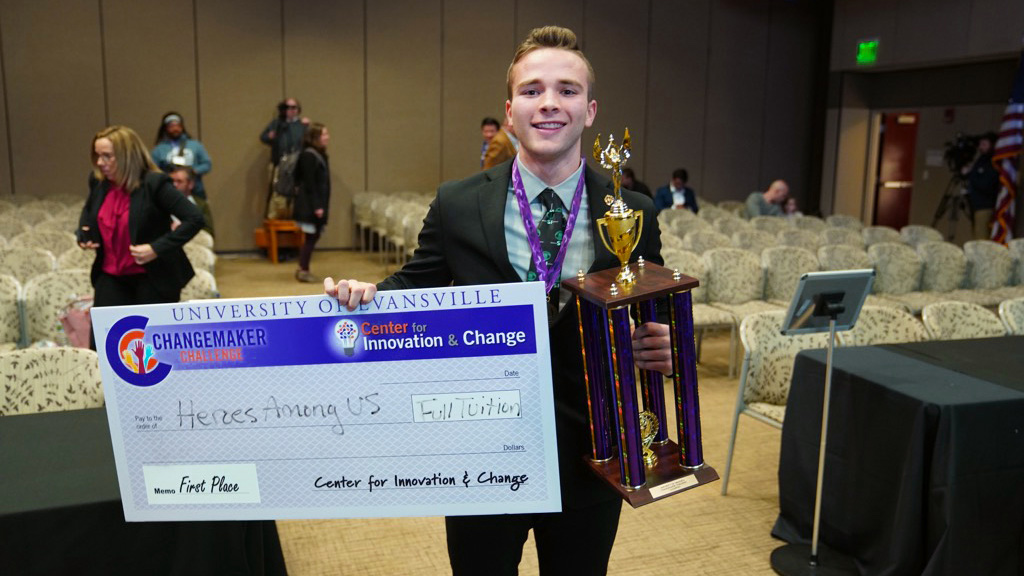 2nd place: $27,000 per year
Ticket to Health: Sophie Rodionova and Maryam Adeel (Signature School)
Summary: The language barrier should not mean the difference between the quality of life a patient has and could have. As Evansville grows and becomes diverse, we need to provide for the needs of a diverse community. Ticket to Health is a medical booklet that will contain questions specifically tailored to each doctor's needs. It will include the most common languages in Evansville: Spanish, Ukrainian, Russian, Urdu, and Mandarin. Different colors will represent various specialties, and each language will have a translation to English.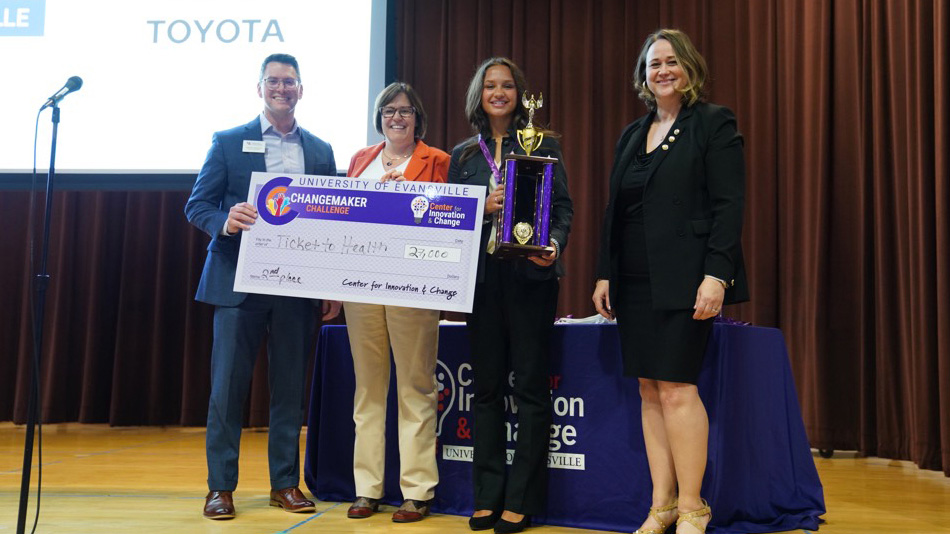 3rd place: $23,000 per year
QuickSports: Prab Jayachandran and Kaden Oberlander (Signature School)
Summary: An app that connects sports players and brings them to the best sports location near them. QuickSports is the go-to app for anyone looking to find friends and play sports in a large group as fast as possible.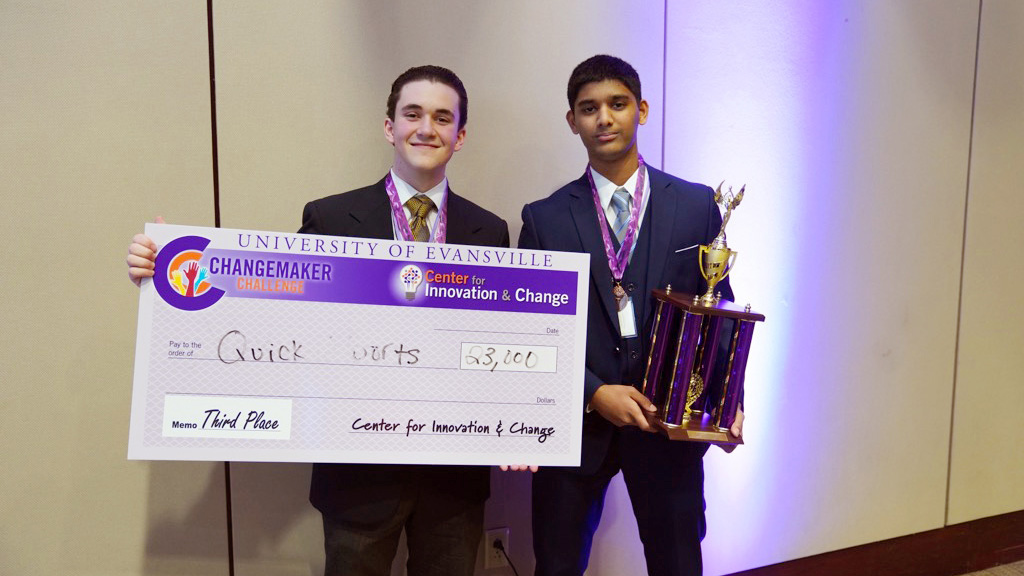 On Tuesday, January 24, a panel of judges heard pitches from the top 20 teams and individual students who were invited to the in-person competition. Six ideas were then chosen for the championship round, from which judges awarded first, second, and third place.