University of Evansville School of Engineering and Computer Science presents the UExplore Engineering Program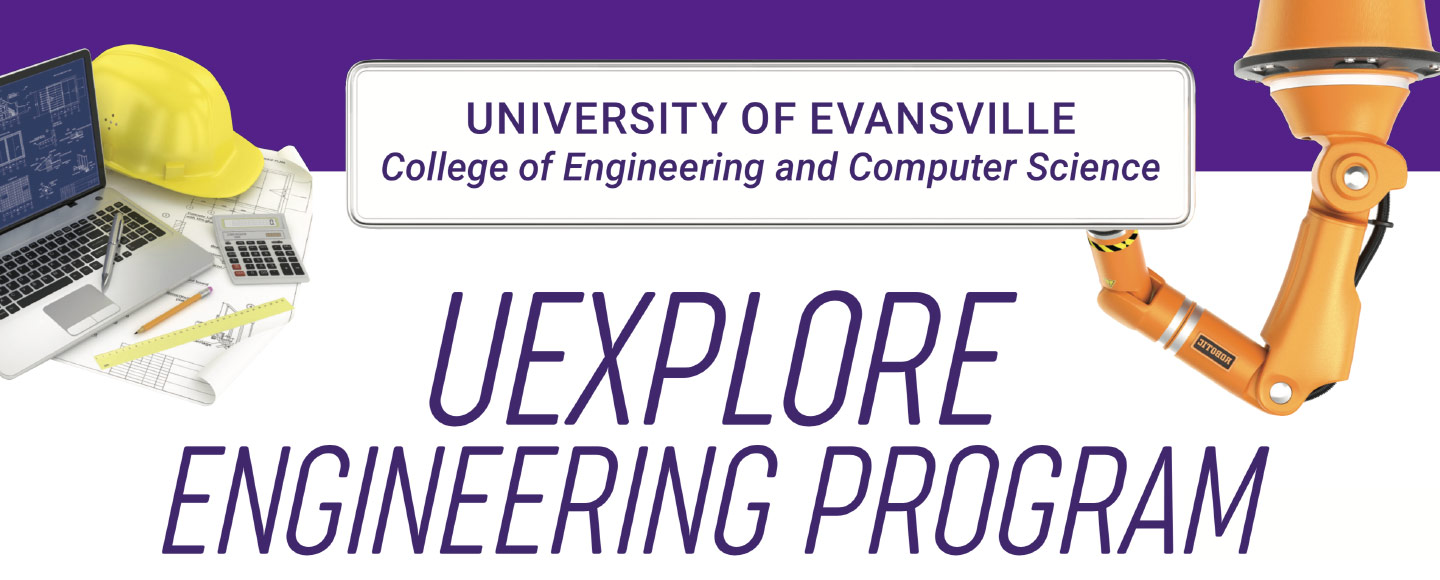 Orientation/First Night
Monday, October 14, 2019
6:00 - 7:15 p.m.
Room 100, Koch Center for Engineering and Science
UExplore Engineering is an exciting opportunity to increase the understanding for high school students of the fields of civil engineering, mechanical engineering, electrical engineering, computer engineering, and computer science.
Students will participate in exciting activities during the school year at the University of Evansville campus.
These activities are designed to help students learn about careers in engineering and to give them a chance to participate in hands-on projects.
The advisor, James Allen, UE associate professor of mechanical and civil engineering, has also practiced engineering in the "real world." He is looking forward to leading students in discovering the world of engineering. UE students will also be helping with each session.
Dates
All sessions will be from 6:00 - 7:15 p.m. in the Koch Center for Engineering and Science on UE's campus.
Monday, October 14, 2019
Monday, November 4, 2019
Monday, November 25, 2019
Monday, January 20, 2020
Monday, February 10, 2020
Monday, March 2, 2020
Monday, March 30, 2020
Monday, April 20, 2020
Cost and More Information
Membership is limited to high school age men and women, however, parents are welcome at the Orientation/First Night meeting if they wish to learn about the UExplore Engineering Program.
A one-time registration fee of $50 will be charged for each participant. A Waiver and Release form must be signed by the appropriate parent or guardian of each student.
Print and/or share the UExplore Engineering flyer.
Parents may register students at Orientation Night or online, in advance, below.