Details
Graduation Year: 2007
Majors:
Current Employer: University of Tennessee
Job Title: Graduate Teaching Associate
Contact Methods Available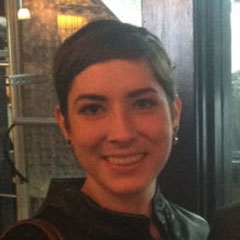 Post-Graduate Education
University of Tennessee
2010 MA in Anthropology
University of Tennessee
In progress PhD in Anthropology
UE Experiences
At UE I majored in Archaeology hoping to pursue a career in Egyptology. I minored in Anthropology and Spanish as well, and volunteered with UE's Amnesty International chapter. While I knew I loved archaeology, I felt something was missing. My study abroad and AI experiences helped me realize I wanted to do human rights related work and my professors encouraged me to pursue graduate studies in physical and cultural anthropology, where I could combine archaeology, anthropology, and human rights work. I completed my MA at the University of Tennessee in cultural anthropology, specializing in genocide studies. After a 3 year break, I am back at UT pursuing my PhD in Disaster, Displacement, and Human Rights (DDHR) studies.
Study Abroad Experiences
I studied abroad at Harlaxton College in Spring 2006 and at The American University in Cairo, Egypt in Fall 2006.
Office Phone:
812-488-1083
Office Email:
career@evansville.edu
Office Location:
Room 234, Ridgway University Center