Details
Graduation Year: 2002
Majors:
Current Employer: May Oberfell Lorber
Job Title: Partner
Contact Methods Available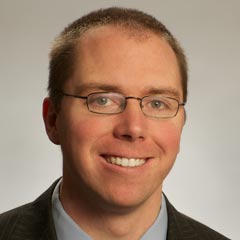 Post-Graduate Education
Notre Dame Law School - Juris Doctor
UE Experiences
The liberal arts education I received at UE was instrumental in shaping me for the academic success I experienced in law school and professional success I have experienced in private law practice. I would not be where I am without UE.
Study Abroad Experiences
I traveled to Harlaxton during the summer of 2001. It was one of the most amazing experiences of my life, and I think about those weeks in Europe often.
Office Phone:
812-488-1083
Office Email:
career@evansville.edu
Office Location:
Room 234, Ridgway University Center